In one of our previous articles we had explained how Instagram was becoming one of the hot trends for recruiters to expand their hiring audience and target a group of people who would be suited to their company. Seeing as social media platforms are the number one reason millennials are asking for smart phones these days, businesses are now getting a hold on social network pages to boost their employer branding and social media is proving to be highly effective for successful recruitment campaigns. This new generation are using Snapchat to broadcast themselves and in a way to publicize their skills on the internet for others to notice, so recruiters should start to do the same.
One of the big new hits that we have seen dominate the lives of many young people is the rise of Snapchat. For anyone who does not know what this is, Snapchat is a video messaging application that allows its users to share videos, photos, and messages with their network. They can customize the photos however they like and they can send it to all of their friends and also people who they add on the application. The app now has over 150 million users who are online every day and 10 billion videos are uploaded daily, so it really is a hot house for anyone wanting to spread a message to a large proportion of the population.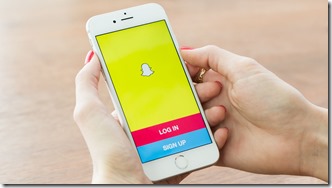 It is undeniable that Snapchat is a useful asset for recruiters in this modern age. With a free platform to broadcast messages and videos, it can be used a great way to show the world your employer branding. Today an increasing number of companies are managing Snapchat and Instagram accounts to recruit young talent and create new business for themselves. Also, the use of photos and videos adds a touch of intimacy that allows your followers to see what goes on in your work place and this can create an attractive company image. Much like a form of recruitment marketing, this strategy can boost the number of applicants and people interested in working for your business as it provides a quick glance into working life.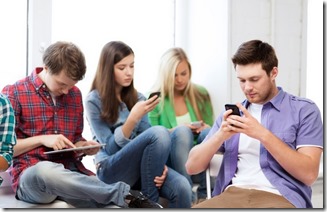 Another feature that Snapchat unveiled a while ago was its promotional story tools for businesses that wanted to broaden their targeted reach. By paying for a space on Snapchat's continually updating storyboard that all users can see, businesses are guaranteed an extra bonus of views and a jump in candidate interest. This could be used in turn with a recruitment campaign to emphasize the fun loving and technologically savvy side of your company. But recruiters and recruitment marketers must be aware that one of the attractive qualities of Snapchat is its natural and authentic content. Therefore, all videos and photos posted must not be staged or faked, otherwise your vigilant and smart audience will realize that you are faking it.
For both employers and job seekers, Jobboard Finder is the first decision-making tool for recruitment campaigns and job searches. By gathering tools and services that recruiters can use to search and compare employment websites from all over the world to find the best job search sites, it really is the best solution for recruitment needs. Today recruiters can also purchase job advertisements for the media they have selected and manage their postings directly from our unique platform. Then they can rate and review the job boards they have used in the past for our community of professionals to see.
Keep up to date with our news articles and receive them directly in your mailbox by subscribing to our newsletter. If there is a particular topic that you would like to see featured on our blog please let us know.
Article Review
Reviewer
Review Date
Reviewed Item
Author Rating