Instagram has had an astronomical boost in popularity over the past 5 years and is now at the forefront of social media usage. It is competing with the likes of Facebook in terms of users and has even over taken Twitter on the number of hours the average visitor spends a day. In November 2016, over 500 million active monthly users were using Insta to edit and share their photos with friends and followers. Now recruiters are starting to realize that this is an untapped resource and medium to attract candidates during recruitment campaigns. This tendency that has started to appear more and more over the past few years is changing the way Instagram is being viewed by recruiters.
1. Target a passive audience
With 90% of Instagram users under the age of 35, it comes as no surprise that marketers are looking at this social platform to target a younger demographic. The millennials that use Insta are often very creative, technologically aware and socially minded, which makes it the perfect hub for recruiters looking to find a certain type of candidate. It also allows companies to find passive candidates, those who are not actively searching for job offers. Those who don't have LinkedIn pages but who do have skills that make them perfectly suited to a position.
2. Build brand awareness
Already Instagram is used by 48.8% of brands—a number that is expected to rise to 70.7% by 2017 and this doesn't have to be just brands. But also companies can use it to grow and build their own branding. To attract top talent, the best way is to sell your company and entice interest through your social media pages. Instagram is a good way to market your company for free and this can have a very positive effect on your recruitment campaign. Also this social media platform can be used to boost the company culture among colleagues and in the office. Employers can encourage employees to share photos and videos of interesting day to day events in the office that will make outsiders see how enjoyable it is to work for the company.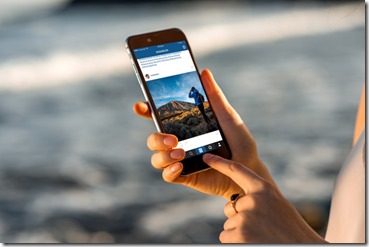 3. Complement other social media
If you already have profiles on other top social media networks, then Instagram can be the cherry on your social branding cake. Companies can use it to complete their online presence and this allows users who would not usually find their content on Facebook or Twitter to see an attractive brand through a different medium: a series of photos. 75% of Instagram users take action, such as visiting a website, after looking at an advertising post, which proves that it is a successful platform to promote your company.
Building a community around your company on Instagram is so rewarding as it boosts your online presence and allows you to target a whole new demographic that you would not usually be able to reach through the common recruitment channels. It offers a personal window into your company culture and lifestyle through the uploading and sharing of photos which in turn promotes your recruitment drive. So it's a win-win decision for any recruiter.
Keep up to date with our news articles and receive them directly in your mailbox by subscribing to our newsletter. If there is a particular topic that you would like to see featured on our blog please let us know.
Article Review
Reviewer
Review Date
Reviewed Item
Author Rating