Argentina has faced a similar unfortunate and unstable job market over the past few decades as can be found in the other neighbouring South American nations. Suffering in the same way because of the economic crisis during the 2000's and continual crashes in the market, this country is still struggling to rebalance the job sector and see the pot of gold at the end of the economic tunnel. The rate of unemployment is still threateningly high, but not as high as its astonishing record in 2002 of 20.8%, and this makes the job situation for Argentinians, especially young recently graduates, very precarious and with little hope of prosperity. So here at Jobboard Finder, we have gathered all of our inside intelligence to help you lead a successful and stress-free recruitment campaign and job search in Argentina.

Unfortunately, a common and abundant trend in Argentina, and South America in general to be fair, is that there are a large number of workers who do not have contracts and who are employed off the records. However this is a very dangerous decision for both the employer and the employee. As there is no legally binding paperwork, there will be many job features and bonuses lacking that would normally be the law for both parties involved. In 2005, to try and reduce the amount of job uncertainty and illegal work, the government in Argentina started a campaign to crack down on the number of unregistered workers. As a result, they have started to give out fines and sentences to the companies who employ anyone illegally and off the book. This is why employers should be extra careful because when starting out in Argentina and trying to create a base office for your business, falling out with the government and the local police is not a good way to make your mark.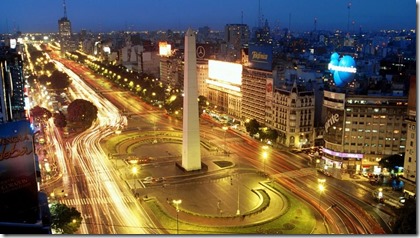 For a long time migrants from neighbouring South American countries have come to Argentina looking for better job opportunities and living conditions. There is a shared opinion in other South American countries that Argentina holds better life opportunities than other countries. As such, there are many people competing for low level and poorly paid jobs. Foreigners looking to work in this country will need to speak a very high fluency of Spanish to get any sort of job as the level of English teaching in the country is not so high and there are very few English speaking employers recruiting.
In terms of working conditions, they are similar to other South American countries; the amount of holiday each worker is entitled to depends on how long they have been working in the company. Argentinian employers also offer all of their employees an automatic bonus system; where they are paid a month's extra pay half in July and again at the end of the year, in December. Cost of living is relatively low and because of that, the average salary is very low. The shifts are usually long and the working day lasts until rather late, until 7 p.m. in some businesses.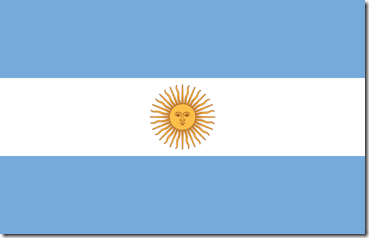 When looking to publish a job advert, newspapers are still commonly used to find and display job ads. Especially as they now have both an online and physical distribution around the country. Checking in the classified section is the best way to find appropriate opportunities. The most popular circulations in Argentina are La Nación and El Clarín. Personal networks are not used that much and it is important to note that LinkedIn was considered as one of the least effective methods of job searching in Argentina. However, we feel like this is a trend that is changing in South America, as the world is rapidly embracing the use of social professional networks to source, hire and find jobs. So this could be changing over the course of the next few years.
Jobboard Finder's top job boards in Argentina:
For both employers and job seekers, Jobboard Finder is the first decision-making tool for recruitment campaigns and job searches. By gathering tools and services that recruiters can use to search and compare employment websites from all over the world to find the best job search sites, it really is the best solution for recruitment needs. Today recruiters can also purchase job advertisements for the media they have selected and manage their postings directly from our unique platform. Then they can rate and review the job boards they have used in the past for our community of professionals to see.
Keep up to date with our news articles and receive them directly in your mailbox by subscribing to our newsletter. If there is a particular topic that you would like to see featured on our blog please let us know.
Article Review
Reviewer
Review Date
Reviewed Item
Author Rating