After a few stagnant summer months when everyone is on holiday or out of office and the pace of work slows down, it is now time for recruiters to turn off the air conditioning, put away the sun screen and hit their September recruitment campaigns with full force. Because here at Jobboard Finder we know that, at this time of the year, job seekers are just starting to set out on their search for new positions and it is prime time for early bird recruiters to snatch up the worms.
Start off slowly
Instead of jumping onto social media, posting your job offer all over the place and grabbing the first candidate that takes an interest, take the time to think over your job offer. For an effective recruitment drive it is essential to have a strategic plan in place so you can make the most of your work and time put into conducting the search. By changing your recruitment methods to suit the audience you're trying to reach, you are guaranteed a large cohort of highly qualified applicants and your hiring process becomes more effective.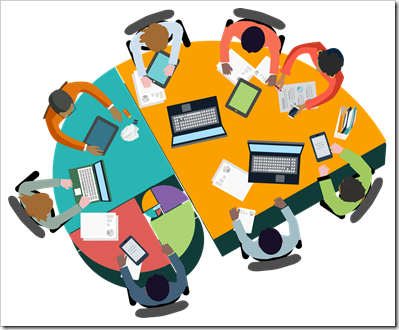 Know who, what and where
Imagine the target applicant; what level of education do they have and any past experiences that make them stand out from the crowd. Once you have a good idea of who you want to be joining your team think about what you can offer them in return. By talking to colleagues and finding out what attracted them to the business in the first place is a great way to start composing an attractive job offer that would make anyone job searching to stop and notice your announcement. When all your information is gathered, it is then time to decide where you want your job ad to be displayed. Choosing the right job board is a significant decision as it drives the campaign in whichever direction you want it to.
Take your time
Take the time during the recruitment drive to assess and register how efficiently it is working and how promising the results are. By asking candidates, other employees and colleagues for their feedback on the process, ideas on the recruitment campaign and to evaluate your strategy in particular, you can consider whether it has been successful and identify any room for change and growth. From this, it will then be easier to resume your successful and efficient candidate search at a different time, should you need to hire more people.
Check out Jobboard Finder
Jobboard Finder is the world's largest search engine and comparison website for job boards. With over 1000 job boards from around the world displayed on our site, job seekers and recruiters alike can search and compare all the latest information and prices to find which e-recruitment media will best suit their needs. Jobboard Finder also enables companies and recruiters to directly post and buy job adverts from their dashboard. They can rate and review the job boards they have used in the past for our community of professionals to see. For recruiters, Jobboard Finder really is a perfect decision-making tool and furthermore it is free to use!
Our top job boards around the world