Ever since Google announced it would be entering the jobs market with Google for Jobs in 2017, job boards have wondered how the new competition would affect the industry. To make matters even more interesting, Indeed, the world leader of job boards, refused to have its jobs indexed into the Google jobs database. More than a year on, Google continues to create new technology to attract more job boards and compete with Indeed. One of the offers was the Cloud Talent Solution, made publicly available in August 2018. With a number of new features, we decided to learn more.
Introducing Cloud Talent Solution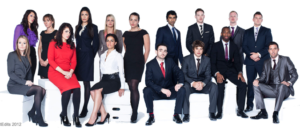 For the end of February, Jobg8 hosted a Webinar on Google's Cloud Talent Solutions. Louise Grant, the Jobg8 CEO, welcomed Jennifer Su, a data scientist from Google, to discuss the new software and an impressive 400 attendees were listening.
The presentation of Cloud Talent Solutions and its newest features consisted of three parts to show job boards how they can address the most important issues in the industry:
Improving the quality of the candidates
Engaging more candidates
Supporting growth and innovation
Some of the information was common knowledge to most job boards: nearly half of all hires found their job on a job board, low unemployment leads to passive candidates, top positions are becoming harder and harder to fill creating a very competitive market, job boards touch a large number of people, etc. Nothing new so far.
Improving the quality of candidates
For the first part, Jennifer insisted on the importance of better matching technology to improve the quality of candidates. It's true that better algorithms will allow job boards to improve the candidate and job offer recommendations. However, better matching technology doesn't actually lead to better candidates, it leads to better matches. The jobseekers in the job board database haven't magically become more experienced and more educated thanks to matching technology.
Nevertheless, according to Jennifer, the service has greatly improved the CollegeRecruiter job board, which noticed a 225% increase in applications. For now, their visibility hasn't noticeably increased, but maybe it will.
Engaging more candidates

The next important point of the talk focused on engaging this new batch of improved candidates. Once again, we were reminded about something we know: job alerts are the most effective way of getting jobseekers to return. This is true for active and passive candidates, who might need to see the right offer to actually dive into a career change. One advantage of Cloud Talent Solution is the resizable page in the e-mail. Depending on the job offers, you can resize the page so that only new and relevant offers appear. Jobseekers won't feel frustrated when seeing the same offers or ones that don't actually match their skills.
Furthermore, the search engine has features, which should appeal to active jobseekers. First of all: the autocomplete, which suggests the end of job titles. With the rise of mobile phones, users find it difficult to type in long words with their touch screens so the autocomplete speeds up the process. However, the search engine can only suggest titles, which refer to current opportunities in your database. If there are no related titles, nothing will appear. If there are, a candidate can select from a dropdown list. There is also spell check, meaning you won't miss out on a job opportunity just because you aren't the best speller. That said, if you can't spell your job title, it might not be the right profession for you.
The new features are mostly UX design and writing, to ensure a better user experience. Job boards can already add most of these features to their existing system, without Google's help. Take the smart text snippets, for example. It shows where the words are in the description (keywords) so that the candidate knows where to look. Without actually changing the content or the layout, the tool has merely directed the user's attention.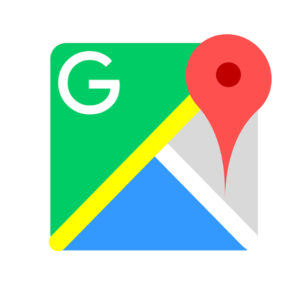 That said, Jennifer Su did suggest changing the layout, or rather, not changing any layouts. Standardized formats create unity and avoid confusion when it comes to discovering many job offers. Furthermore, shorter snippets will condense the offers, so that jobseekers can view more at once in the listing.
Google covers so many different industries, and so it makes sense to utilize that. As commute is one of the hottest topics at the moment, affecting employee satisfaction and candidates' applications, Cloud Talent Solutions hopes that the GoogleMaps function will help gain a clearer idea of what your future job will actually look like. It can calculate the root from your place to work, but it can also take into consideration the rush hour traffic and other factors. Other job boards or job apps, like Praca za Rogiem, have also focused on commute time by focusing on finding jobs closer to home. Many job boards also include maps at the bottom of job offers (think Crechemploi). However, they aren't as successful or as well-known as Google.
Support your growth and innovation
By introducing Google Cloud AI to your job board, Jennifer Su assures listeners that you will free up time to work on other aspects of the website. Google owns global data centers for companies, which exist in many languages and they can help speed up the ability to move into new markets.
The key is continual learning and adapting. Cloud Talent Solution takes into account the audience on your site. It can then offer more customized offers and recognize signals from where the users are actually located.
To really seal the deal, Google offers different rates depending on your queries and even offers a number of free queries per month. That's right: under 10 000 queries, a job board doesn't pay anything for the month. It might seem like you're making a great deal, but I wouldn't be so sure. To actually use the Cloud Talent Solution, you must enter your employers and jobs into the API, which is then indexed by the software. This allows Google to refine searches for a more customized experience. As data becomes the most precious resource, accessing it becomes exceedingly important.
That may be true, but without good exposure and more users, data won't exist in the first place. So the question on everyone's lips is, "does Cloud Talent Solution improve SEO ranking?" The answer was a clear "no". If you want to improve your SEO ranking in Google, you have only the WebMaster Guidelines to rely on.
---
There you have it, everything you need to know about Cloud Talent Solution. Only time will tell if Google revolutionizes the job board industry, or if we'll be receiving a goodbye message like we did for Google + earlier this year.
Author:
Ali Neill
As the job board tester and blog editor for the Jobboard Finder, Ali works on job boards from all around the world and keeps a close eye on the recruitment trends thanks to a number of sources, including the website's social media pages.
Article Review
Reviewer
Review Date
Reviewed Item
Author Rating