"The wait is over." This is how Director of Product Management Mark Hull announced the launch of LinkedIn's new messaging experience last Tuesday on the official blog.
It may be true that many of us LinkedIn users have patiently been waiting for some improvements in terms of messaging through #1 professional network. Up until now, using LinkedIn messaging was pretty much like using email. But even in a professional setting, email can get boring after a while – especially when you're using actual social media.
So what are LinkedIn's new features?
With the new messaging experience, Mark Hull promises a cleaner and more streamlined look with a chat-style interface where you can attach photos and documents to your messages but also add stickers, emojis and GIFs.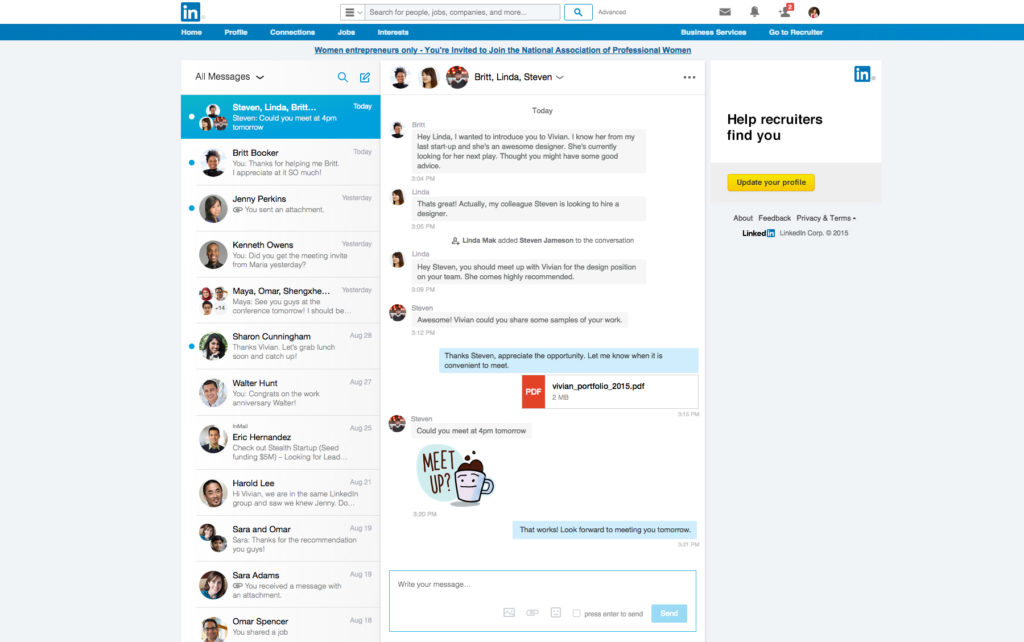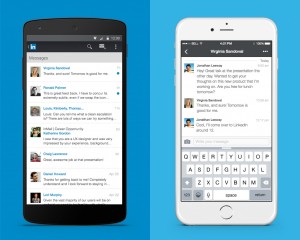 With the announced new features, LinkedIn members will now be able to have short-form and casual conversations with their professional peers every day. In other words, using LinkedIn will be more like using Facebook. Such a release is likely to be successful and very much appreciated as it reflects the evolving ways professionals are communicating with one another today – see Tinder like mobile app Let's Meet released by French professional network Viadeo.
This can make us wonder about how professionals – whether employers or active/passive candidates – now connect and interact with each other. Recruiting and managing your own career doesn't have to be dull. Many companies understand this and invest in innovative and fun tools such as mobile game apps and social network apps to tackle recruitment and networking.
As of right now, the new experience is only available to English-speaking members on iOS, Android and desktop but will be gradually rolled out to all members. Mark Hull says LinkedIn has been exploring possibilities such as intelligent messaging, voice and video to extend the experience.