We had the pleasure of interviewing the Dutch job board SIRE Life Sciences®, an expert of life sciences job adverts publication.
Can you tell us more about your job board and its current positioning in the international job board market?
SIRE Life Sciences® is Europe's largest job board dedicated to the Life Sciences Industry. Our job board reaches thousands of professionals active in pharmaceuticals, biotechnology, medical devices, chemicals, healthcare, food and beverages, agriculture and crop sciences as well as fast moving consumer goods.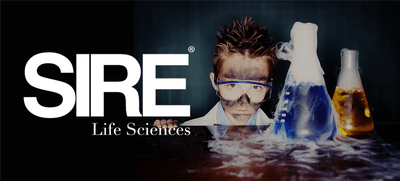 SIRE Life Sciences® is currently the market leader in the Benelux area and one of the largest players in the DACH (Germany, Austria, Switzerland) region. The SIRE Life Sciences® job board reaches highly qualified life science professionals in all of Western Europe.
What are the specific features that make your job board different from your competitors?
We offer two kinds of products, job board and cv-database.
Our job board is dedicated to the life sciences industry. Where large generic job boards fail to attract the right candidates, we specifically reach life sciences professionals.
SIRE Life Sciences® has the largest life sciences dedicated CV-Database. Employers can browse for qualified life science professionals and invite them directly.
What can you say about the current traffic on your website? What countries are visiting more often?
SIRE Life Sciences® currently has over 50.000 unique relevant visitors from Western Europe. A large portion of our visitors are located in the Benelux, DACH region and France. We also reach professionals in Spain, Italy and the UK.
SIRE Life Sciences® moderates over 75 dedicated Social Media groups where we can reach more than 1 million life sciences professionals. As owner and manager of those groups, we can reach those members directly in their inbox.
Our job board is connected with more than 90 other job boards in Europe. This means that when you post a vacancy on SIRE Life Sciences® it will automatically be placed on Indeed, Jobbird, Jobrapido, Simply Hired, CareerJet and many others.
How do you plan to develop your job board within the next few years? Any new projects?
SIRE Life Sciences® continuously invests in technology. We have a large team of developers working to optimize and perfect our job board. Our online marketing team consists of specialists dedicated to give our job board, and all vacancies on it maximum exposure.
What are the main challenges you will be facing in the coming years?
We plan on expanding our job boards to new regions. Our goal is to become the leading global life sciences platform, starting with the EMEA and then expanding to North America.
About Jordy Stravers Msc.
He is the co-founder of SIRE Life Sciences®.  He and his business-partner Jan-WillemBroekhoven found SIRE Life Sciences® in 2012, and the company rapidly grew to the market leading Life Sciences platform with employment solutions for vacancy posting, CV-Database and life science recruitment.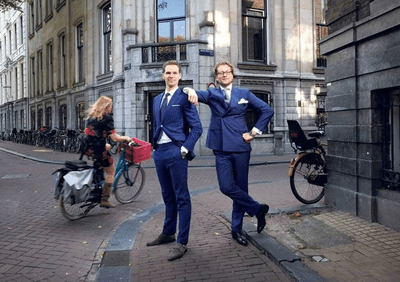 To learn more about SIRE Life Sciences®, check out their profile on Jobboard Finder right here!