We had to pleasure of interviewing Katharina Neumann, who has started in January 2017 a training semester as a Junior Online Marketer at Student Job International . She is responsible for the German StudentJob.
Can you tell us more about your job board and its current positioning in the international job board market?
StudentJob International, part of YoungCapital, is an e-recruitment network which is specialized in the staffing and sourcing of young talent by providing a network where students can easily access vacancies and get in touch with local and international companies.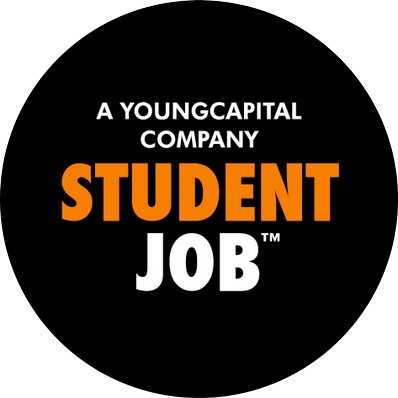 After kicking off in the Netherlands, StudentJob has been launched in 2010 and is now active in 8 European countries. StudentJob successfully operates in the Netherlands, Germany, Belgium, France, Austria, the United Kingdom, Spain and Sweden and is the largest European job board for students, graduates and young professionals, which represents our target group. Furthermore, we service clients across all sectors but have a dominant position within the Services Industry. Our most popular positions include administration, marketing, customer contact and retail, where our target group has proven to add value in terms of flexibility, customer satisfaction and increase in sales revenues.
The last few years StudentJob International received numerous international awards in the field of leadership, innovation & entrepreneurship. From 2011 to 2013, Deloitte awarded us with the title of  'Best Managed Company'. In the same years, we were also awarded the National 'Flex Specialist' title for having the highest service level in the student staffing & recruitment industry in the Netherlands, our home base. In 2015, we became National Public Champion at the European Business Awards 2015.
What are the specific features that make your job board different from your competitors?
The first job experiences are the most important and may have the power to pave the entire professional path for a lifetime. Therefore, it is of high importance to find the right jobs which not only help to make a living but also let students gain professional experience and apply the theories and tools learnt at university.
StudentJob provides a platform which is specialized on the needs and wants of students, graduates and young-professionals. Our network of 4.6 million young and ambitious talents is the largest in Europe. With our passion for and expertise in E-Recruitment, we will always match the best candidates with the perfect vacancy and company. Students can easily register for free and search a large database of vacancies with a tailored search. StudentJob offers various job types such as student jobs, summer jobs, part-time jobs, internships and traineeship/ starter functions.
As application processes can be very stressful and nerve-wrecking, we do our best to make it as smooth as possible. StudentJob offers a simple way to get into touch with local and international companies, whether to earn money besides the studies or to gain valuable work experience. Students can apply directly to interesting jobs and be kept up-to-date by a vacancy alert tailored to their search criteria. Within our system, it is possible to check the application status and send reminder emails to the companies if an applicant has not received an answer within a week.
But what is in for the companies? Our trusted companies get direct access to young talents by easily placing and editing vacancies at any time, searching candidate databases and receiving qualitative applications within 24 hours after placement.
StudentJob is simple, fast and effective. The new generation at work.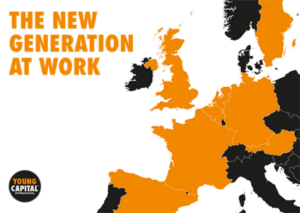 What can you say about the current traffic on your website? What countries are visiting more often?
As StudentJob is active with an own website in 8 European countries, the websites naturally receive the highest percentage of traffic from their own target market. However as students are more mobile and striving for international careers, looking for a job abroad has become quite normal. Therefore, visits from neighbor-countries or even other continents belong to our daily traffic. As for Germany, we also receive visits from Austria due to the language proximity, but also France, the UK and even the USA make up a part of the pie.
One of our currently most promising markets is Spain, as we have seen a significant increase in popularity with over a million page views only in the last month.
How do you plan to develop your job board within the next few years? Any new projects?
As we are currently seeing the trend of our customers being more and more mobile and online, we always try to keep up with the latest digital trends in order to satisfy our target group. This includes for example the optimization and further development of the website itself but also the mobile applications so that jobs can basically be found in your pocket.
Another important point for the future is to ensure a stable engagement and conversations with our target group. We are therefore striving to publish interesting, helpful and targeted content on our website as well as our blog and to take on more cooperation with new partners as well as nursing existing ones. This will also help to diversify the existing job offer in order to become more attractive to students, graduates and young professionals which are actively searching for their perfect position.
What are the main challenges you will be facing in the coming years?
As our globalized world is very fast moving, our goal of keeping up with the latest digital trends can also be seen as a challenge. We have to make sure that trends which are relevant for us and our target group will be recognized early enough in order to be implemented and adapted to our working basis.
Furthermore, job markets have matured and major economic crisis are not foreseeable in the near future which is why more people are in employment and less are actively looking for a job. Getting the same amount of traffic and conversions, within times of high competition and less active search is a challenge Student Job wants to address in the upcoming years.
For us, all challenges hold new opportunities, which generate new ways to improve our performance and give our customers a unique experience, so as to match young talents with the perfect employer.
About Katharina Neumann: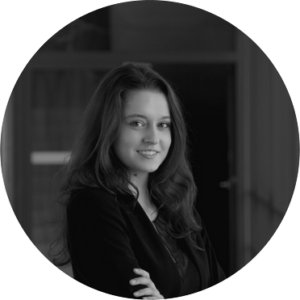 Third year undergraduate Bachelor student enrolled in Bachelor program International Business at HTW Dresden – University of Applied Sciences in Dresden, Germany
Focus on marketing, public relations, management and strategy
One year function as student assistant in the field of press and public relations for HTW Dresden – University of Applied Sciences
Exchange semester at NEOMA Business School, Campus Rouen, France