With jobs in cybersecurity becoming a hot topic around the world, we wanted to learn more about the job boards in this niche industry. That's why we sat down with Cybersecurity-professionals' founder, Steven Cockcroft, for an interview to learn more the future of cybersecurity.
Before creating www.cybersecurity-professionals.com, did you have experience in cyber security or recruiting candidates in that field?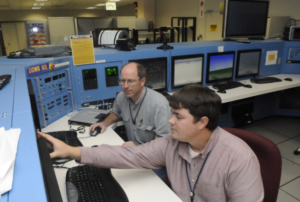 I have been involved in the cybersecurity profession in one form or another for more years than I care to remember! I suppose strictly speaking this commenced after I left school and joined the Royal Air Force as a telecommunications specialist, which enabled me to become involved in learning about and operating some of the most high tech and secure systems available at that time whilst also enjoying the opportunity to travel globally.
Upon leaving the military, my interest in computers and IT remained however. I decided I wanted to take a more managerial than technical path and undertook a self-funded, distance learning MSc with the University Of Leicester Centre Of Quality Excellence.  I thoroughly enjoyed the experience and learnt a great deal about business and frameworks and how these can be used to continually improve business performance. 
After several operational roles in information security and business continuity management, I took the opportunity to become a consultant working for a small but fantastic consultancy business in the UK.  I then realized one of my lifetime ambitions and set up my own consultancy and training business in the areas mentioned above, www.milehouseconsulting.com, which continues to perform well.
It was my contact with both experienced and new entrants during training and consultancy engagements that led me to set up www.cybersecurity-professionals.com. Put simply, the website has been developed after many, many discussions with people already in the profession, those considering entrance into cybersecurity and of course, those looking to transition from the military into a civilian cybersecurity role.  These discussions continue to this day whilst on consultancy and training engagements and of course since setting up the website and corporate social media accounts, enquiries are now also received from individuals across the globe, all looking to progress their careers.  
We are not recruiters, www.cybersecurity-professionals.com is a website to connect both existing and future cybersecurity professionals with opportunity, education and professional development options and information relating to this, for example the website offers links to discounted CV, social media profile and interviewing skill services and we also undertake free podcasts to help them progress in their careers. Applications for vacancies listed on the website go directly to the hiring managers or recruiters who use the website.
That's definitely a detailed review of the history and the company. Thanks! You mentioned education and I know you give 30% of your advertising fee to schools for more resources. Why is that? Is that only for English schools?
Corporate Social Responsibility is a big part of what the business is about and yes, approximately 30% of advertising revenues go towards inspiring the next generation of cybersecurity professionals.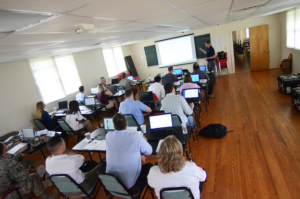 The current shortage of cybersecurity professionals has been well publicized, as has the current difference between male and female professionals etc. We don't see this changing anytime soon or at all unless we all play a part. There are many great initiatives that have been set in place by governments and private sector businesses and we firmly believe we should be doing our bit to help. 
One of our initial activities in this area aims to inspire the next generation of cybersecurity professionals. This year we have sent several batches of a fantastic book called 'Sasha Savvy Learns to Code' to several primary schools, which have been well received and we also hope this calendar year to send out some Raspberry Pi's, again inspire the next generation and get them interested in our profession. 
Our CSR activities are not limited to England, we have sent books to primary schools in Wales for example. Put simply, we are not country specific we are a global business with a global audience and truly global customer base. We work with our customers who advertise their vacancies, training courses and degrees via our website to ensure schools in their local community benefit from the resources we send.  It's a win-win for everyone and that is how it should be.
We also sign up to the Armed Forces Covenant and aim to help serving and ex-military personnel progress in their careers.  Longer term, we have further CSR ambitions including sponsorship for individuals to undertake the very degrees and training courses that are listed on our website. We ensure those advertising on the website also benefit from our own CSR activity.
Speaking of different endeavors and partnerships, you have a link to the ZeroHour podcast on your homepage. Could you tell us more about that?
The ZeroHour Podcast is produced by Karl Sharman, a globally recognized recruitment expert in the cybersecurity profession. 
The podcast has been established to give those in the cybersecurity profession, or those looking to enter the profession, an insight into the techniques and tools used by leading industry experts in cybersecurity, governance, forensics and data protection. I would encourage anyone looking for inspiration and motivation to listen to the podcasts. Karl has a global network of industry experts who give a real insight into how they have progressed their careers.
The podcast is available on Stitcher, ITunes, SoundCloud and Spotify and is a natural fit with our website and what we are trying to achieve.
That's for the information! Let's talk a bit more about your content. What is the focus of your blog?
All things cybersecurity!
Now my question sounds silly. We look forward to reading more on cybersecurity then. Could you give us some examples of interesting vacancies you have had on your job site?
We have some very exciting opportunities on the website, too many to single out specific vacancies. Individuals can also set up job alerts to receive the latest global vacancies that are posted on the website and can browse the latest university program offerings and training courses from some of the top global universities and training providers.
Is there a salary range for cybersecurity professionals? This could give our readers a better idea of what to expect in the profession.
Given the plethora of different roles available, it is difficult to put a salary range on opportunities. Vacancies on the website cover areas of cybersecurity ranging from governance, technical vacancies and business development to risk management and audit. One thing I will say is that given the well-publicized shortfall in professionals currently and expected in the future, salary ranges are significant, even for entry level professionals and for experienced professionals, six figure salary ranges are not uncommon at all.
That sounds promising. What do you think makes your job board better than the competition?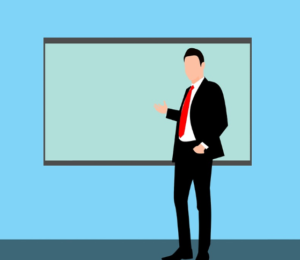 It is not just a job board.  As well as providing information on the latest vacancies from recruiters and hiring managers globally, the website also provides information to assist individuals progress in their careers including:
information on academic cyber related education options at Bachelors, Masters and Doctorate level from some of the best universities in the world including the University of Oxford, Queens University Belfast, the University of South Wales and Royal Holloway in the UK; University of Maryland University College (UMUC), Bay Path University and Capitol Tech University in the USA; Deakin University in Australia and Halmstad University in Sweden to name but a few.
Information on non-academic study options covering all aspects of cybersecurity including cybersecurity framework courses, technical (IT) security courses, risk management, business continuity, data protection and audit courses.
Information on Professional Bodies that cybersecurity professionals may want to join to support their ongoing professional development and networking activities, for example we currently have all global chapters listed on the site from the Information Systems Security Association.
We can see from activity on the website that visitors to www.cybersecurity-professionals.com are just as interested in these elements of the website as the vacancies that are listed. Regular viewings and interactions on the degree listings and professional bodies show that there are people looking for information to enable career progression beyond their next role. We aim to bring the best the world has to offer to a single platform to assist people in developing their careers.
We have also received great feedback on our corporate social responsibility objectives and achievements to date.  If recruiters, universities, training providers and professional bodies want to advertise their vacancies, degrees, training courses or professional memberships direct to our growing global networks, then we would be delighted to hear from them. 
As well as benefitting from advertising on our website and to our networks, they can also rest assured that they will be helping to inspire the next generation of cybersecurity professionals, their future employees, future students, future delegates and future members. It's a win-win for all.
I can be contacted at the following:
admin@cybersecurity-professionals.com
universities@cybersecurity-professionals.com
trainingproviders@cybersecurity-professionals.com
professionalbodies@cybersecurity-professionals.com
---
We would like to thank Steven for taking the time to discuss CyberSecurity Professionals with us! If you're interested in more Jobboard Finder interviews, check out some of theses:
Author:
Ali Neill
As the job board tester and blog editor for the Jobboard Finder, Ali works on job boards from all around the world and keeps a close eye on the recruitment trends thanks to a number of sources, including the website's social media pages.