In today's market, finding qualified candidates is a real issue. In fact, about 72.8% of employers have a difficult time finding skilled job candidates. Now more than ever, employers are finding it hard to fill open positions. As doubt becomes an important factor, the hiring process is slowing down to avoid hiring the wrong person. It might seem strange when you consider the increasing amount of data recruiters have about job candidates. Indeed, innovative employers are leveraging AI to make the process of recruiting easier and more efficient. Automating the hiring process with AI is also cost-effective, and companies that don't automate are spending as much as 35% more on talent acquisition. So, how can you use AI in recruiting? Here are 6 innovative ways to implement it and the different tools you can use.
1.Sourcing for job candidates efficiently
Assuming you have an open position at your startup or department in a larger company, where do you start to source candidates to fill the role? Data shows that approximately 86% of qualified jobseekers are not actively job seeking. So, how do you make these passive candidates aware of the job? Using AI when recruiting can fasten the process of sourcing for jobseekers, especially in industries where skilled candidates are scarce.
One useful tool for this process is Mya. Mya systems are AI-based and can be used to transform recruiting by reaching out to candidates in the ATS when a position is open. It also has a Chabot that seamlessly mimics human interaction. Candidates who interact with the Mya chatbot don't even know it is AI technology.
Another terrific tool is AllyO. It saves employers time in sourcing by finding qualified candidates, automating most recruiting duties, and ranking them according to their suitability for the role. You can turn to other apps to help schedule interviews. We mentioned some of these in the past, like GoodTime.
2. Screening candidates faster and more effectively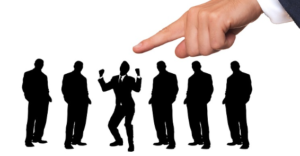 One of the biggest hurdles for recruiters, apart from sourcing for the best candidates, is applicant screening. Resumes don't give a complete picture of what the applicants' capabilities are. Harver is a wonderful AI-powered selection tool that employs a new type of screening where engaging tests are used to evaluate candidates' abilities to perform everyday tasks related to the job. ClearFit automatically finds and ranks candidates; HireVue, using AI algorisms, Machine Learning, and data about candidates enables applicant matching with open job positions. It is especially useful for graduates. HireVue interview can even assist in scheduling interviews, and video screening.
Depending on where you are in the recruitment process, it's best to use social media and a real human recruiter to do a thorough background check.
3. Conducting virtual interviews and facial recognition
"Digital interviewing is here to stay. More than 80% of companies that have more than 10 000 staff admit that they have used or are using video interviews to screen job candidates. The biggest advantage is this new exciting form of interviewing is that you don't need to use the full time allocated for each candidate, and even allows for automated interviews that applicants can record and send to the hiring managers," says Johanna Silver, a Recruiting specialist at Skillroads. The great thing is you can cut an interview short, without coming off as rude. Some recruitment firms have even started focusing on the video interviews, like Mitch.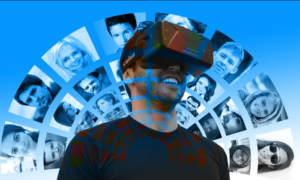 With about 70% of people doing remote work once (if note more) a week, it makes sense to interview them remotely too. Video interviews present an easy, efficient and organized screening process, where you can see more applicants without meeting them in person. The key is using the right AI technology.
Besides HireVue, there's another effective app – VCV.AI. This tool screens candidates automatically using voice and facial recognition. VCV can conduct robot-assisted video interviews thus avoiding human bias in candidate evaluation. Another tool, Montage video interview, helps to create better applicant experience. Montage Talent recruitment software also finds top candidates for businesses faster.
What's more, Filtered may help assess technical candidates through auto-generated coding tasks.
4. Reading and analyzing facial expressions
Using Virtual Assistants is great for reading candidate expressions and body language. An interview using a virtual assistant can be done for both remote and non-remote candidates. Using AI for interviews, recruiters can capture candidate moods and personality traits. In discussing how AI is set to revolutionize candidate sourcing, Dr. Terri Horton of TLT Consulting says, "AI recruiting video interview platforms, for example, use biometric and psychometric analysis to evaluate not only the quality of candidate answers but also voice quality, pace of speech, voice energy, use of fillers, facial micro-expressions and body language."
Wade & Wendy has created an assistant that acts as the first point of communication for the applicants and helps to gauge candidates better. Mya also has a digital assistant that improves the recruiting process and even gives candidates feedback on the application status.
5. Improving resume screening in the recruiting process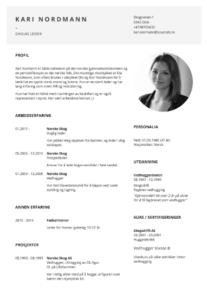 AI software has assisted recruiters greatly to filter resumes based on the job description. It eliminates the process of going through resumes to find the right personnel for a job by narrowing down the search to the best candidates. Filtered is a great tool for assessing candidates in the technical fields. Talent Intelligence by Ideal is also a popular resume checking tool to look for hard skills and experience.
When using any type of AI to filter resumes, it's important to be aware of the risks concerning bias. Over the past eight months or so, a number of scandals involving be companies like Facebook have shed light on the dangers of using AI to cull CVs. That said, when the technology is used correctly, it is far more likely to eliminate (rather than encourage) prejudice.
6. Engaging with candidates to get top candidates
Better engagement with job applicant and employees helps businesses to gain more from the talent they hire. Engage Talent is an excellent candidate engagement, recruitment and retention tool that businesses can use to manage their human capital. It gives actionable intelligence and predictions in the job market and also helps engage passive candidates. Another great AI tool is Arya, which helps to find candidates through personalized engagement.
While AI is great to assist in candidate engagement, it should be used to boost the efforts of a real person.
Winding Up
Artificial intelligence in recruitment will only continue to grow and is predicted to replace around 16% of HR roles. Its potential and uses will evolve as the technology does itself. Companies that invest in AI software for their hiring process will save time and money ahead of the competition. So what are you waiting for? Implement AI into your recruitment strategy today!
---
We would like to thank Steven Dzierzanowski from Skillroads for this contribution. Skillroadsis AI career building service that leads people through the daunting process of the job hunt. Their innovative approach and love for technology help people to create any kind of application documents and find a job in a flash. Follow Skillroads on Twitter and LinkedIn.
Author:
Ali Neill
As the job board tester and blog editor for the Jobboard Finder, Ali works on job boards from all around the world and keeps a close eye on the recruitment trends thanks to a number of sources, including the website's social media pages.