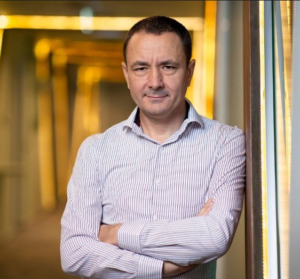 We love getting to know the different job boards in our database! What better way to do that than with an interview? We were lucky enough to interview the BestJobs founder and current CEO, Calin Fusu. The site started out as a national job board in Romania, but recently, it has been expanding to the rest of Europe. We wanted to know more about the changes we can expect to see in 2019.
Could you tell us about how you created BestJobs? Where did it all start?
We started Bestjobs in 2000 in the heart of Transylvania – a city called Targu Mures.
You've definitely come a long way: BestJobs is one of the leading job boards in Romania. Recently, the job board started to show an interest in the European market. How has this expansion affected the job board?
This expansion forced us to innovate on the product. For example, we launched the freemium job, where you don't pay for posting. Instead, you pay only for the applicants you love.
Free posting is always a plus! Which countries are responding best to the expansion?
Countries around Romania are the focus of our talent-without-borders approach, as they are similar in culture and economic level. There are many job offers in Poland and Germany too.
BestJobs recently changed its logo and page layout. The old logo looked like a star person, and the new one resembles a frog handprint. The page used to be blue featuring a business man next to the search engine. Now, we have changing animals dressed up in human clothes. Why did you change the design? Why did you choose that logo and those unusual animals?
We like to constantly experiment with our product, the animals might not stay there forever, but the new logo will.
I read an interview in which you compared sailing to your business. It was interesting to see how you connect different aspects of your life. Do you look for similarities between your work and other activities? Do you encourage your employees to compare different activities to make your website more innovative?
Don't believe all the PR articles you read! ;) But yes, we like to think beyond a job board – actually we call ourselves a wish board these days.
A wish board? That's great! Speaking of innovation, we read that you wanted to add a kind of taxi service to the job board. How does that work?
No, we don't want to add it to the job board. We invested in a taxi app and then sold it to Daimler AG. It was a good investment.
Neogen, the mother company of BestJobs, also runs a number of other websites, in transport, online shopping and more. It recently invested in Conso, which compares the cost of products and services. How does this affect the job board? What kind of insight does it give you regarding the job market?
We might share some learning as our investments are marketplaces, but they are not related to Bestjobs business.
Apparently, you travel a lot. Does that enable you to improve the job board? What have you learnt about recruiting and looking for work through travelling?
Traveling helps me to discover how small we are and how much more we can grow.
Were you influenced by any particular authors, politicians, celebrities, etc. when creating your job board?
We tried to invade Poland but failed, so you choose the celebrity. :) More seriously though, seeing the world through John Lennon's glasses is quite appealing: imagine there's no countries.
An inspiring idea. What advice would you give to jobseekers in Romania?
Ask for more money.
What advice would you give to recruiters looking to hire in Romania?
Pay bigger salaries.
One last question: how is your job board more adapted to the future of recruiting and the job search?
We want to become the simplest job board in Europe – the Snapchat for jobs.
Thanks again to Calin Fusu for giving us the opportunity to know more about BestJobs! We can't wait to see how the site evolves in 2019. For more information about how it works, check out the BestJobs profile on the Jobboard Finder.
This year, Calin Fusu is stepping down as CEO for BestJobs, so the company is looking for a replacement! Who knows, maybe you could be the next BestJobs CEO?
---
We hope you liked our interview! If you would like us to interview a specific job board or if you have some topic suggestions, we'd love to hear them! Drop us a line in the comment section below and we'll e-mail you back.
Author:
Ali Neill
As the job board tester and blog editor for the Jobboard Finder, Ali works on job boards from all around the world and keeps a close eye on the recruitment trends thanks to a number of sources, including the website's social media pages.