Today, we are bringing you an exclusive interview with Neelima Khanal, an executive at Merojob, Nepal's number 1 employment website. She discusses the Nepalese job market with us, as well as the range of features that Merojob offers jobseekers and recruiters alike.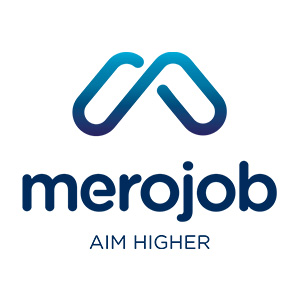 Can you tell us more about your job board and its current positioning in the international job board market?
From a candidate's perspective, a job board is a place to look for a job. From an employer's perspective, it's an advertising and marketing tool.
Merojob is the leading job board in Nepal. With the largest pool of job seekers, high visibility, wide exposure, simplified recruitment process, job alert to target candidates, prompt services and after sales support, we have been providing fine services to our job seekers and employers.
Merojob platform is used by Nepali candidates searching for jobs and Nepali employers searching for manpower. We provide the platform for Nepali job seekers to make the best use of our job posts for free and we let our employers post jobs at various job posting categories.
Basic functions of our job board include:
Traffic Acquisition (From Branding to Individual Purchasing on Google)
Traffic Retention (Keeping the Traffic/Candidate Relationships)
Traffic Refining (Data Collection and Sorting)
Product Design and Packaging (For Recruiters or other traffic purchasers)
Customer Acquisition (Marketing To HR/Staffing Firms)
Sales (Often Combined/ Customer acquisition in Direct Marketing)
What are the specific features that make your job board different from your competitors?
Our job board is widely used by thousands of possible candidates. Merojob helps employees with employers based on compatibility. The specific features that make our job board different from our competitors are:
Customized Banner Service: We have been providing a customized banner service since the day we started our business. This service makes our clients' job posts look more appealing and professional. Candidates can recognize the company's job posting by looking at the banner as well.
Follow-up Service: We value that our clients and candidates need to have follow up after the service has been delivered. The feedback provides after the service gives us the another chance to know how effective they found our service according to their requirements.
Prompt Service: We believe in always providing prompt service to our job seekers and employers.
Quality Service: Quality service is a vital ingredient in our company's ability to maintain profitability and continued success in business. We have quality service for both job seekers and employers that are driving force behind the service retention and service satisfaction.
1 job site in Nepal: According to Alexa.com, merojob is no.1 job site in Nepal.
Number of jobs posting: We have a higher number of daily job postings than any other job sites in Nepal.
What can you say about the current traffic on your website? What countries are visiting more often?
The current traffic and total visits at merojob is presented below:
Page Visit: 100,000,000+
Facebook Fans:400,000+
Jobseekers: 350,000+
Employers: 200,000+
Daily Visit: 250,000+
Our job board is visited by users from all over the world, by people living in the United States of America, as well as European countries such as the United Kingdom, Cyprus, Denmark and Germany, and India and other nations in Southeast Asian.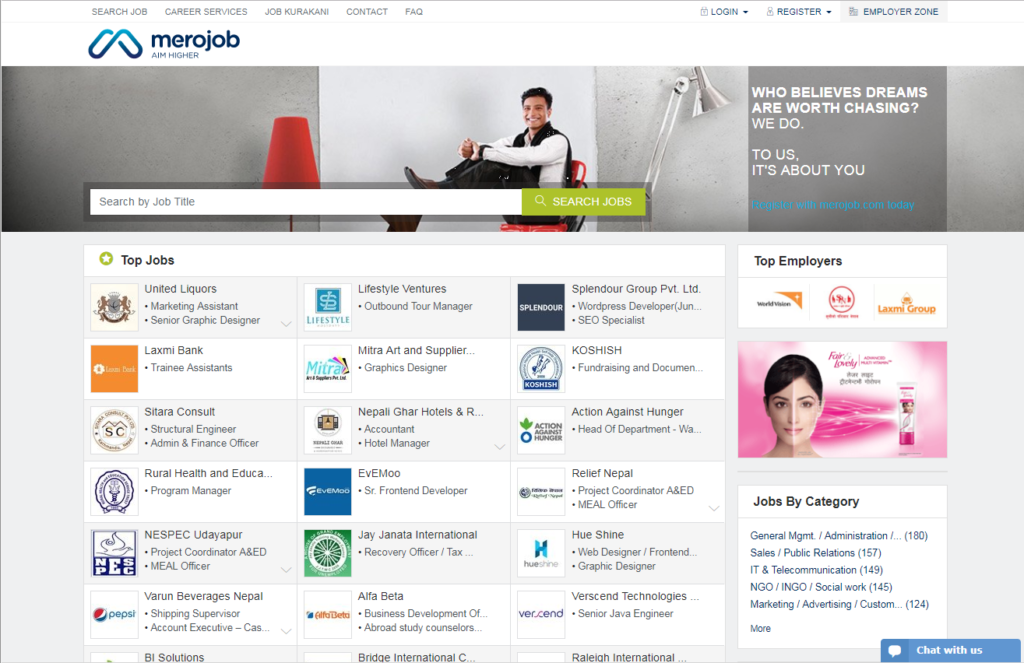 How do you plan to develop your job board within the next few years? Any new projects?
We have a lot to do for our country and for our people. Though we are the number 1 job board in Nepal, we believe in always updating ourselves with the latest technologies and trends. We are constantly upgrading our system for the benefit of our candidates. The things that we need to develop within the next few years are:
Advanced blog centre
Advanced image gallery
Advanced campaign centre
Industry subscription
A more prepossessing and captivating website view
Improved ease and convenience for candidates and employers
What are the main challenges you will be facing in the coming years?
The main challenges that we will be facing in the coming years would be:
Emergence of more modern and advanced HR technologies
Emergence of similar kinds of businesses in the market
Exertion in people retainment
Cyber Risk
What do you think about Jobboard Finder and why is it an advantage for you to be registered on our website?
With the Jobboard Finder search engine, we can choose which recruitment media will best suit our needs according to specific criteria. Once we were registered to Jobboard Finder, we were able to compare our job sites to other national and international job sites. We can analyze competitor companies in the recruitment market and we can bring many improvements by looking at their approaches. It gives a wide range of scenarios of what happens in global job boards.
—
Thank you very much to Neelima for your detailed responses! We highly recommend Merojob and wish them all the best for future success.