As 2019 gets underway, we wanted to have a closer look at the best paid professions over the past year. Some of you are probably thinking about a career change, or maybe you're just curious about the labour market. Whatever the motivation, you might be surprised to see which jobs topped the list. Before that though, let's have a look at which key factors have been affecting the UK salaries recently.
Some good news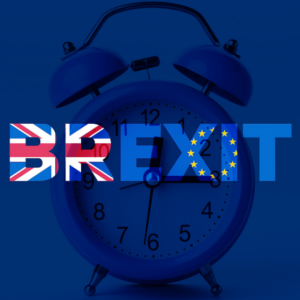 Over the past three years, the UK wages have been rising at a fast pace. Statistics from the Office of National Statistics (ONS) and even reports from job boards like Adzuna confirm that employers are offering more for their vacancies.
With Brexit forcing some to return to Europe and preventing others from coming to the United Kingdom in first place, it's no surprise that certain industries are offering more competitive salaries in a bid to attract the best and the brightest (or at least, what's left). One of the industries hit the hardest in the construction industry. It doesn't help that fewer 18 year olds are entering the workforce (ONS).
Furthermore, job vacancies have been rising (despite the drop in unemployment). There was a significant spike in 2013 and, since then, more and more jobs have been created. This has also added to the fears of skill shortages. While this all sounds like bad news for recruiters, it definitely gives the jobseeker more power when accepting a job offer.
Some bad news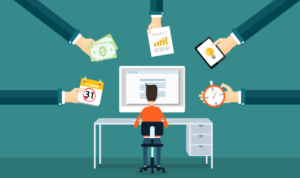 Recruiters and companies are constantly being encouraged to offer more flexibility and more benefits, and we're starting to see the effects of that. One way they are dealing with these new demands is by hiring more freelancers and contractors. There are already about 2 million freelancers in the UK and those numbers are set to rise. While the salary can sometimes seem more attractive, the lack of benefits means less employment security.
In addition to the gig economy take-over, the push for more benefits and more flexibility can also translate into less pay. Until flexibility becomes the norm, it can be considered a perk that is offered instead of a better salary, much like a company car or special medical cover.
Top five industries
Despite these factors, high paying jobs are out there. Sometimes, it takes a lot of perseverance before you actually earn the salary you were expecting, but don't let that deter you.
According to Reed, the top industries in 2018 were:
Strategy, recruitment & Consultancy: A particularly varied field because consultancy covers everything from marketing to IT or pharmaceuticals. To find out more on what a recruitment consultant does, check out this article.
Accounting, finance and banking: It takes more than just a love of numbers to be successful in accounting and banking. It's an exciting time to enter the industry, what with the innovative developments in security, like blockchain.
IT and telecom: This particular sector focuses on computers and digital communication. As a rule, jobs in telecom require a good understanding of specific products so that you can repair, install or even recommend them based on a customer's needs.
Construction and property: In construction, there are tradesmen and there are engineers. The education varies greatly depending on what role you intend to play in construction. The same goes for property, which can cover real estate agent jobs as well as structural engineering jobs and property surveyor positions.
Energy: Energy is a universal commodity and for that reason, the job opportunities are always abundant. However, the required skills are constantly changing. For more information, check out this article from CareerCastEnergy.
Top five jobs (with a significant gender pay gap)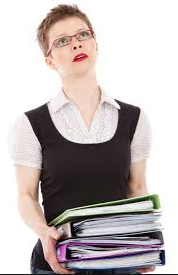 According to the Office of National Statistics (ONS), the following professions are part of the best paying jobs, but they also have a significant gender pay gap. In fact, the gap is sometimes as much as 32%. It's important to keep in mind that the jobs aren't necessarily compared at the same level. This means that a dominantly male industry (with men in the top positions) will usually have a larger gender pay gap than one with more women in it.
Unfortunately, statistics also show that women earn less as their careers develop than men do. The salary of a woman who has worked in the same company for 20 years increases by 17.5% on average, whereas a man's salary over the same period of time will go up by 20.8%. Hopefully, in 2019, we will see the gender pay gap significantly srink.
Chief executive and senior officials: The gap is 25.7%. A man earns £91 260 per year on average.
Medical practitioners: The gap is 19.6%. A man earns £82 085 per year on average.
Aircraft pilots and flight engineers: The gap is 16.7%. A man earn £80 815 per year on average.
Legal professionals: The gap is 17.6%. A man earns £74 979 per year on average.
Financial managers and directors: The gap is 31.3%. A man earns £72 732 per year on average.
Top five jobs (with a gender pay gap under 5%)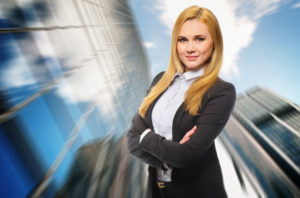 The following positions aren't quite as well paid, but the gender pay gap isn't as noticeable, which is good news for women in the UK. This doesn't mean the following professions are in dominantly female industries though. The salaries for woman are sometimes higher for the opposite reason: in an attempt to attract more women, a company offers better pay or more benefits.
Transport associate professionals: The gap is 0.8%. A woman earns £39.08 per hour on average.
Information technology and telecommunications directors: The gap is 0.7%. A woman earns £37.01 per hour on average.
Train and tram drivers: The gap is 2.2%. A woman earns £27.72 per hour on average.
Senior police officers: The gap is 4.6%. A woman earns £57 666 per year on average.
Secondary education teaching professionals: The gap is 3.6%. A woman earns £33 218 per year on average.
Now that you know what to look for, you just need to know where to look for it. To find the right job board, check out the Jobboard Finder database of more than 960 job boards. From niche to freelance, there's something for everyone.
---
We hope our article was helpful. If you have any suggestions for our blog, simply leave a comment below.
Author:
Ali Neill
As the job board tester and blog editor for the Jobboard Finder, Ali works on job boards from all around the world and keeps a close eye on the recruitment trends thanks to a number of sources, including the website's social media pages.
Article Review
Reviewer
Review Date
Reviewed Item
Author Rating