As you know, there is a vast difference between recruiting entry-level employees and senior level talent. If you find yourself looking to recruit senior-level employees, it is important to take the correct approach by placing your company in the best possible light. Unfortunately, the pool of candidates tends to narrow down a lot in the recruitment process for a senior position.
A recruiter's job is to develop their skills with regards to all the different types of candidates out there. However, the challenges become a lot more difficult when it comes to senior level talent. The main reason being that there are not many eligible candidates who are looking for jobs and so they are in scarce supply. For these reasons alone a recruiter has to work harder and revise their recruitment strategies to attract interest for these senior openings. More than just attract interest, the approach to recruitment is often far more proactive.
So, recruiters, here are four tips you should consider following when recruiting for key senior positions.
The Dos
Show them an opportunity, not just a job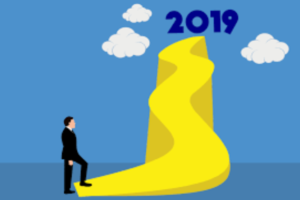 Most entry-level employees are happy to land the job simply because they want to get their foot in the door and start working their way up to the top.
However, with experience comes knowledge and the job alone is no longer enough to stir up interest. Senior-level job applicants are past just looking for a "job". They've moved towards the top of their respective industries and are now looking for the best job opportunities, instead of just the available ones.
The best approach is the start by listening, instead of wanting to rush through the recruitment process and predict what will appeal the candidate. Listening to what the candidate is actually looking for will enable you to match them to the right job opportunity. Depending on whether they want challenges or stability, for example, you won't be looking at the same kind of environment. Senior-level candidates often have a lot of experience and expertise to share, so you want to focus on finding them the right company, rather than just finding employees for recruiting companies. If the matching is wrong, both the company and the candidate will realise that fairly quickly and you run the risk of being held responsible.
As a recruiter, you should lay out the upcoming projects within the recruiting company and explain clearly what role your senior level candidates will play in these projects.
Highlight the benefits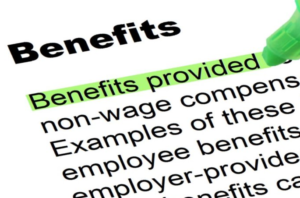 It goes without saying that you should offer your senior-level employees a senior-level salary. Not doing this will undoubtedly fail to attract the best senior-level applicants. If you aren't sure what to offer as a salary, you can browse the different salary checkers on relevant job boards. The Jobboard Finder has already done a comparative study for France and Poland, and there are more to come.
While it's always a good idea to offer a competitive salary, don't to overlook the importance of a comprehensive employee benefits package as well. An example of this is a retirement plan for those looking forward to their life post-retirement. Other benefits could include a company car, training packages and even holidays covered by the company. It really depends on what you are willing and able to offer.
Understandably, you may not have a say in the benefits that the company offers but you can definitely highlight the ones that will have a positive influence on them right from the beginning. Once again, listening is essential. Ask the candidate what kind of benefits could interest them and discuss the suggestions with the company later.
Before the interview, get the facts from the company on the benefit packages so that you have a clear idea of what you can highlight during the interview.
Plan the interview process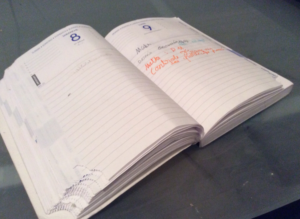 In much the same way that jobseekers need to prepare for an interview, so do recruiters. Before the interview, asking about the benefits is just a part of the preparation. Plan your interview process and try to streamline your entire interview process as much as possible. This helps convey sensitivity and respect for your candidate's time. Empathy is always appreciated by candidates. Try and make your interview process as hassle-free as possible.
Introduce the other leaders
Most, if not all, top talent, particularly senior-level candidates, would prefer to work with like-minded people, who understand and share their vision. It's even better if they can learn from their colleagues.
Senior-level candidates would prefer working with highly qualified and successful professionals in order to reach their goals.
As a recruiter, you can share information on the leaders already in your company, with whom your candidate will be working. Candidates can judge for themselves whether they relate to the other employees and whether the work ethic corresponds to their own. It's the best way to avoid unpleasant surprises.
Now that you know what to do, here are three mistakes you should avoid making.
The Don'ts
Wing the recruitment process
Your recruitment process reflects the company. An unplanned and disorganized recruitment process could leave the candidates thinking that the entire company is disorganised. Using an online recruitment system really helps in keeping your recruitment process organized every step of the way.
Provide inadequate information on job profile, pay, benefits, etc.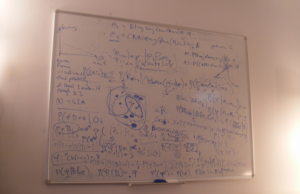 Don't forget to give your candidates a complete overview of the job position, which is available such as the benefits, pay, responsibilities and other important details. Research shows that the salary and the specific requirements are what candidates focus on when browsing job offers.
Treat the senior-level candidates the same as entry-level candidates
Avoid treating your senior level candidates the same as you would entry-level candidates. Understandably, they will not appreciate being asked to provide the same credentials or proof of expertise as an entry-level candidate. This could lead to them rejecting your offer if they feel offended.
---
We would like to thank Kelly Barcelos for this contribution. As a progressive digital marketing manager for Jobsoid – Applicant Tracking System, she is responsible for leading the content and social media teams at work. Her expertise and experience in the field of HR enables her to create value-driven content for her readers – both on Jobsoid's blog and other guest blogs where she publishes content regularly.
Author:
Ali Neill
As the job board tester and blog editor for the Jobboard Finder, Ali works on job boards from all around the world and keeps a close eye on the recruitment trends thanks to a number of sources, including the website's social media pages.
Article Review
Reviewer
Review Date
Reviewed Item
Author Rating