Charities and NGOs heavily depend on hard-working and dedicated volunteers. And it can be challenging to find people who are truly passionate about the cause, not to mention making them stay with you for longer. It can be a difficult task to recruit volunteers. It's not that people are not interested in volunteering. The problem is that many of them don't consider it a long-term commitment, especially if they don't get any pay. Furthermore, people just don't know what's our there.
Today we will share a few secrets on recruiting the best volunteers and retaining them. In the end, you'll also get the list of countries where people are the most open to volunteering opportunities. 
1. Write a Captivating Job Headline
The first thing a potential applicant sees in the volunteering job description is the headline. That's why your task is to make it eye-catching yet clear. 
A good volunteering job headline should be:
straightforward

short

rich in keywords (to help the potential volunteers find your offer easier)
Take a look at the example below:
This is a headline for the job position of a volunteer at a BIFF film festival. The headline gives a clear idea of what the job is about in general, it's short enough to be visible in Google results, and it targets the main keywords connected to the job position. 
But what's interesting about this headline is that it also addresses a potential volunteer's passion for movies. This is a great strategy if you want to recruit volunteers that stand out from other candidates because they are dedicated to your cause. 
So, if you want to capture the attention of the best volunteers, craft a headline that addresses their passion for your cause. 
2. Draft a Recruitment Message and a Job Description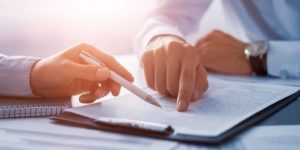 Next, you need to create a recruitment message, which will be an extension of your headline. A recruitment message is a short paragraph that targets the particular interests, experience, and skills of an applicant. 
Its goal is to personalize your volunteering job description and create a set of characteristics, which you will use to screen and filter the applicants. 
So, to write a recruitment message and find the best volunteers, try following these steps:
Prepare the list of skills you are looking for

. The person you hire will be responsible for a set of tasks that require certain skills. Addressing these skills in the recruitment message right away will help you target the right candidate. 

Mention the preferred experience

. If you want someone with volunteering experience related to your cause, it's better to mention it right away. 

Target the applicants by interest

. Use your recruitment message to tell briefly about your cause to attract more volunteers with similar interests. 
A recruitment message should not be very long; 4-5 short sentences are enough to explain what you are looking for. You can also use this resource to find a sample of a recruitment message and leverage it as an inspiration to make yours more engaging and motivated. 
Once your recruitment message is ready, you can move on to drafting the main part – the volunteering job description. This part usually consists of the following sections:
The name of the position.

At this point, try not to write 'volunteer' and call it a day. Extend the name of a job, using keywords related to the person's main responsibilities as a volunteer. 

Qualifications.

If you're looking for a person with a driver's license, experience working with children or the elderly, and so on, you need to mention these qualifications in the job description to target the right applicants. 

Tasks and responsibilities.

Usually, volunteers get to do random jobs, which is the reason they don't stay for long. If you want a person to commit to your cause, be more specific about what their role in your organization will be. 

Time commitment.

Another thing you should clarify right away is how much time you expect an applicant to volunteer for you. The majority of volunteers also work part-time or full-time jobs, so they need to have clear expectations of how much time they can dedicate to your cause. 
In a good job description, you can clearly see the name of the position mentioning where the job will take place. It's also obvious how much time a volunteer will have to spend doing their job and what the tasks are.
3. Target Potential Volunteers on Different Platforms 
Once your volunteering job description is ready to be published, it's time to distribute it and target potential applicants. 
The first place you should consider for publishing your job description is a job aggregator or a search engine for job ads. On websites like Indeed and Monster, you can post your ad. Once someone applies, you will automatically get all the applicant's information redirected to you. 
If you want to hire volunteers on an international scale but don't know which job search engine will deliver the best results in a particular country, you can take advantage of Jobboard Finder. You need to enter the country where you want to advertise your volunteering position, and the tool will show you the comparison of the best job aggregators in the country:
You can also set filters for job board specialty, type, language, and price per job ad. This is a solid solution for those who want to target the right people but want to save money and time. 
And, of course, you can't go wrong with spreading the word about your volunteering job position on social media. UN is doing it regularly by posting job ads on Facebook and LinkedIn. You can simply visit their page to see some examples.
Social media is not just a great way to reach as many potential applicants. It also gives you a chance to reach out to your followers, among which there are true supporters of your cause. As a result, you will have more chances of hiring the best volunteers for the job. 
Which Countries Are the Most Open to Volunteering?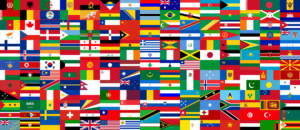 In the previous section, we've mentioned that you can hire volunteers from different countries. But when it comes to this, which countries should you target? Where people are the most dedicated to volunteering?
Statista has made the rank of the top 10 countries that showed most participation in charities between 2009 and 2018. You can check out the chart here.
As you can see, Sri Lanka and Turkmenistan are at the top of the list, with 46% and 43% of their population dedicating their time to volunteering. You can use this list when considering hiring volunteers from other countries. Also, use Jobboard Finder to discover job aggregators in each country to target the best volunteers and recruit them. 
Wrapping Up
Getting people to stick around for a job without a salary can be difficult but not impossible! To make sure your volunteer recruitment efforts aren't in vain, make your job description as appealing and detailed as possible. Craft a captivating headline, write a recruitment message, and add as much information as possible to the job description. These efforts will help you target a select group of applicants who are passionate about your cause and are a good fit for the job. 
---
We would like to thank Alison Lee for this contribution. Alison is a professional content writer and editor. She also works as a recruiter at her local charity, helping find the most talented and dedicated volunteers. In her spare time, Alison loves exploring countries with a backpack and expanding her art skills. 
Image source: https://retipster.com/howtowriteoffers/
https://monusco.unmissions.org/en/ultimate-guide-volunteering-abroad-and-volunteer-travel
Author:
Ali Neill
As the job board tester and blog editor for the Jobboard Finder, Ali works on job boards from all around the world and keeps a close eye on the recruitment trends thanks to a number of sources, including the website's social media pages.