In the current job market, many candidates apply for the same role. After all, the Office of National Statistics has recently reported that UK unemployment between March and May 2019 was estimated at around 3.8%, which is the lowest it has been since October to December 1974. As a result, many candidates will be applying for the same job, leaving employers with the daunting task of choosing the best person to include in their team and where invest their time and effort. With that in mind, you will want to set yourself apart from other candidates.
Whether you're looking to make your mark in a new industry, recover from a period of unemployment or give your career a boost with a new job, it is important that when you apply for a role you set yourself apart from the crowd and mark yourself out as an exemplary candidate.
By setting yourself apart from others you could make the difference between receiving an interview, or even job offer, and being ignored. Here are some of the best ways to set yourself apart from other applicants to secure the role you really want. And the great thing is most of them are just simple tweaks you can make to what experience or the documents you already have.
Obtain Relevant Experience Before Applying
Before you even consider applying for a role, make sure that you have all the experience that they're expecting. To set yourself apart from other candidates, consider adding additional experience or qualifications to your CV. This may be achieved through voluntary work, an unpaid internship or additional education. It can be tough to develop personally and work at the same time but being organised and working with a professional tutor will help you to achieve the success you want. Websites such as Superprof offer a selection of tutors with various skills and experience so that you can find the perfect person to work with you and support you in your personal development.  No matter what area of work you're looking to go in, you should be able to find a teacher.
Create An Eye-Catching CV
The first thing that a potential employer is going to see is your CV and cover letter, so make sure that both are professional and articulate. This is the beginning of how to set yourself apart from other candidates. Websites such as Canva allow you to create a neat and professional document that will immediately impress any recruiter. Candidates often submit plain word documents or pdfs filled with text, so by creating a unique CV you will be both memorable and more likely to secure an interview. Remember not to go too far and create an unprofessional document, as this will put off potential employers and make them remember you for the wrong reasons.
Read The Job Specification Carefully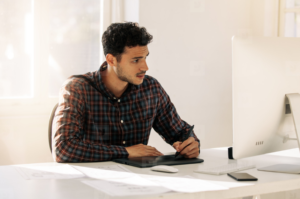 When applying for roles, read the job description and requirements fully so that you know you are applying for a role you will enjoy and be able to perform. Applying for a role for which you are not qualified looks unprofessional, and you may wish to apply for another, more suitable role with the same company at a later date, so only apply if you are completely sure that you can excel. Look into the company and its internal culture and read through the expectations they have for their ideal candidate so that you can understand what the company is like and what it is looking for in its new recruit. If you feel that you will meet all the criteria on the application then apply, otherwise research other roles that may be a better fit.
Write A Bespoke Cover Letter
For every role you do choose to apply for, create a cover letter that explains exactly why you have applied for the role and what you think you could bring to it. Be concise but thorough so that you give the recruiter all the information they need without boring them. Proofread your cover letter before you send it so that it does not have any typographical errors, as these look unprofessional.
Check Every Application Before You Send It
Having a CV full of mistakes is not how you want to set yourself apart from other candidates. Double check that you have provided all the information your potential employer could possibly require before you send your application. You don't want to send off your application the realise that you have forgotten to attach your CV or mention some important volunteer work that could make all the difference between an interview and being overlooked in favour of another candidate.
Practice Before A Telephone Interview
Many jobs request a telephone interview before they will bring a candidate in to an official interview, so be prepared and practice your responses to standard questions, such as why you want to move roles, what you could bring to the job and others. Be professional and make sure that you answer the call promptly and are in a quiet place so that your interviewer doesn't hear a lot of loud background noise during your call. Be polite and courteous throughout the phone call and ask any questions you may have about the interview process, so that you know what to expect if you do progress.
Project Professionalism
If you are invited to an interview, then make sure that you show yourself to be a professional. Invest in quality workwear so that you can appear smart and casual. Make sure your appearance is tidy and neat, even if the company has a relaxed dress code. Arrive around 10 minutes before your interview is due to start so that you don't feel rushed but are not too early, as this can indicate poor time management. As with the telephone interview, make sure that you have practiced your answers to common interview questions. Recruiters often create unusual questions to catch candidates off their guard, so make sure you are calm and relaxed so that you can think of a suitable answer.
Ask Relevant Questions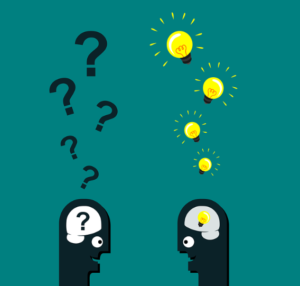 Candidates that don't ask questions often appear disinterested, so prepare a set of relevant queries in advance and ask them politely when prompted towards the end of the interview. One question to always ask is how long it will take for you to find out if you have been successful, so that you can prepare yourself for the wait. Remember to think not only about career opportunities and development, but also practical considerations such as working hours, holiday entitlement and parking, as all of these factors will have an impact on your working life should you be offered the job.
Whatever The Outcome, Be Grateful
Even if you do not receive a job offer after an interview, remember that the interview process itself was an experience which you can learn from and use to improve. Ask for feedback and always be polite. Thank your interviewer for their time and consideration, even if you do feel annoyed that you did not receive an offer. You may have a relationship with the company in the future, particularly if you want to work in a niche market, so make sure you are not rude or abrasive. Should you be successful, make sure that you respond promptly with details of when you can start in your new role and anything else your new employer may require.
Be Patient
Remember that success doesn't happen overnight; it takes a lot of hard work and perseverance. You may have to apply for several roles before you're offered your dream job, but if you use these tips then hopefully you won't waste time applying for roles that you won't be considered for and will be able to secure your perfect role.
We hope you enjoyed our article on "How to Set Yourself Apart From Other Candidates". Leave us a comment with your feedback. Let us know what has helped you find your past or current jobs!
Author:
Ali Neill
As the job board tester and blog editor for the Jobboard Finder, Ali works on job boards from all around the world and keeps a close eye on the recruitment trends thanks to a number of sources, including the website's social media pages.
Next post: