We're back with a new "How to Recruit" article and this time we're looking at a country with more than one of the fastest growing cities in the world right now. Can you guess what we're talking about? It's the Congo! Bunia and Kabinda both have a population of more than 460 000 people and both are predicted to grow by over 100% over the next 15 years. Currently, there are already 5 419 224 people in the country. With that much manpower, it's no wonder the Congo represents such an important hub for employment in the future!
Background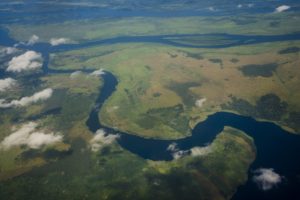 Located in Central Africa, the Congo has great potential in the working world. It actually refers to not one but two distinct countries, which border the Congo River: the Democratic Republic of Congo (to the southeast) and the Republic of the Congo (northwest). The former covers 2 345 million km², making it the largest country in the Sub-Saharan region and the 11th largest in the world! However, large areas are inhabitable because of the jungle. Historically it was colonized by Belgium in 1908 and didn't gain independence until 1960.
The country is full of natural resources including copper, cobalt, zinc, various metallic elements, diamonds, gold, uranium, and platinum. The list goes on! The region also has an impressive capacity for energy production. The Congo river is the deepest river in the world, and it could provide enough energy for all of Africa, but it is not utilized. Nature also wreaks havoc from time to time through seasonal floods, droughts and volcano erruptions.
Improved transportation would revolutionize the country because it would connect the different parts of the land and make people and resources more mobile. The other urgent big change needed in the Congo is improved medical services and more medical staff. Many diseases (from rabies to schistosomiasis and hepatitis A) are prevalent in the area and life expectancy is low (58 years old) and this means that most people don't even get the opportunity to retire from work one day.
Finally, you can't consider a recruitment campaign in the Congo without some understanding of the population: the largest ethnic group is the Bantu people (45% of the population), there are 62 spoken languages (French is the main European language spoken locally), the religions are mixed (with Catholocism dominating) and the Congo borders 9 other countries, putting it in the middle of many diverse cultures, including its own complex origin.
Current state of the job market in the Congo
There is only a very small percentage of the population that actually uses the internet. In fact, access to information online continues to be limited during tense election periods even today. Despite many efforts to improve the situation, most Congolese locals in the DRC still do not have internet on their phones. For this reason, it's difficult for any business, which relies on internet connection to thrive in the Congo. That said, you can still find universities offering courses in computing and technology, as well as other courses requiring access to the internet.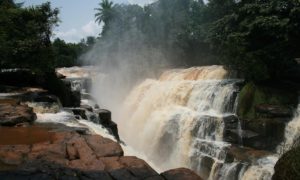 Agriculture is the main source of food and income for most of the population. As we said before, the Congo is remarkably rich in natural resources and in energy potential. People can work on farms, in the forest, in the mines and all along the river. This leads us to their next big source of economy growth: power from the transformation of different minerals. The tasks are mostly manual for this employment because the right equipment and machinery isn't easy to come by in the region.
Most of the sectors which are expanding have some kind of link to the terrain and infrastructure development. Construction and manual work is always available, but there are some high-end positions in engineering and land development. Here, it is possible to recruit locally so that you have engineers who know the territory well. It is also possible to bring in outside candidates to find new ways of looking at old problems.
To communicate with jobseekers, expect to use French more than English. As we said before, there are over 60 spoken languages so it definitely helps to learn about the linguistic culture in order to attract more candidates.
Restrictions
When it comes to workers' rights, there are some laws in place to protect workers from being exploited. In the Congo, there is a minimum wage of 1,200.00 Egyptian pounds (which converts to around £50 GBP per month). It might not be much, but it does give employers a baseline. Furthermore, employees are entitled to annual paid leave of three weeks (twenty-one days) after a full year of service. This increases to one month (thirty days) after a decade of consecutive employment. The Egyptian government also provides thirteen paid public holidays per year.
As a jobseeker looking to work in the country, you'll need a work permit (or visa). One of the requirements is an official invitation to come and stay in the country and several documents filled out by the employer about the position you'll be occupying in the country. Jobseekers and recruiters alike also need to make sure they are up-to-date on the necessary vaccines. The two most important ones are the vaccine for hepatitis A and the vaccine for yellow fiver.
A number of sites let companies list their offers as confidential, which means they don't have to reveal their name to the jobseekers before receiving applications. This can make it difficult for jobseekers to know how to appeal to the company, but you can always put your CV online and let recruiters come to you instead. You can see some examples of this on emploi.cg (which displays some of its CVs on the homepage).
For a company hoping to set up shop, you need to go through the local services and registration bureaux to make your presence known and official in the country. For more information on opening a business in the Congo, you can check out the Federation of Businesses in the Congo here.
Jobboard Finder's top picks for the Congo
When trying to find work in the Congo, don't expect to have the same level of media recruitment available as you have in Europe. Some African countries have their own network of job sites (like Kenya, which has many portals for job searches) but the Congo isn't one of them. News sites like MediaCongo may have a job section with a basic job listing. The jobs are scanned pages of job offers (many with official stamps on them). This alone gives you an idea of how most people find work: through a paper format and not online.
Another site which comes up when looking to find a job is UnJobs, but here we have yet another example of the poor quality of the online job search. The formatting is all wrong: the accents don't appear properly for example, which can impact the Google translation options.
With this in mind, your best options are newspapers, local bulletin boards and word of mouth. Obviously, for companies which are not yet present on the territory, this approach can prove next to impossible. If you're looking to hire for positions, which require a university education, you can contact the universites to post jobs and share them directly with students. Online, it's easy to find a list of local universities but it might be harder to actually get in touch with them.
If you really want to use job sites for your recruitment, then you can still go through the available multicountry job boards. Here is a list of some of the most relevent:
Devnet jobs
Globalmedical careers
My expat jobs
Afri emploi
Aquacuture.jobs
Findajobinafrica
Silicon armada
Africawork
www.emploi.cg/ (which is the 11th most visited website in the Congo)
Howwemadeitinafrica
We hope you enjoyed our article on the Congo! If you have any comments are requests, please let us know in the comment section! We love hearing from our readers.
Photos:
https://www.tripadvisor.fr/Tourism-g294188-Republic_of_the_Congo-Vacations.html
https://commons.wikimedia.org/wiki/File:Fleuve_congo.jpg?uselang=fr
Les Mamans du Congo & Rrobin font « Boum » contre le patriarcat !
Author:
Ali Neill
As the job board tester and blog editor for the Jobboard Finder, Ali works on job boards from all around the world and keeps a close eye on the recruitment trends thanks to a number of sources, including the website's social media pages.