Cracking into the French job market as an international job seeker or recruiter may seem like an impossible task. The French are known for their hierarchical managing style, long lunch breaks and long-winded negotiations and for many who are not familiar with these customs, this nation can be impossible to understand. Here at Jobboard Finder, we have the extensive expertise from our parent company, Aktor Interactive, of working within the French market and with French companies; so we have compiled a guide to making your debut in France.
Recruiting in France : state of the market
Unemployment rates in France are finally stabilizing after a few years of record highs but it still remains one of the most unemployed nations in Europe, with 9.9% of the labour force in early 2016 without a job. As a result, the French government has implemented new labour reforms, much to the discontent of the people, to encourage recruitment throughout the sectors and streamline the hiring process. These laws are meant to simplify the previous system, by giving companies more freedom to make decisions over pay, working hours, and even hiring and firing employees.
Many of the job contracts available in France are flexible, semi-permanent or fixed-term to encourage hiring. Internships are also very popular, for both students who have to do a training period with their university degree and job seekers who are looking for work experience. The 'stage' or internship is considered vital for a CV and many employers will not accept someone who has not already had experience in the specific role that is being filled. Foreign job seekers should think about accepting an internship in a sector that they would not have originally chosen in their home town to improve their spoken French and create links and networks to increase job opportunities later on. As many recruitment decisions take place based on recommendations or through networking, in France who you know is very important.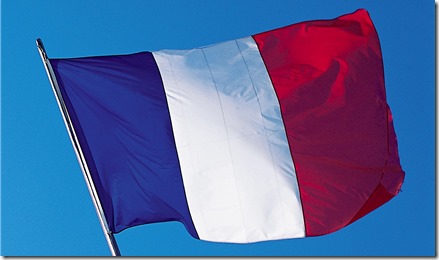 Leading recruitment platform in France
Leboncoin.fr is a lifesaving website in France. Not only is it a classified ads website (like Craigslist in the US or Gumtree in the UK) where you can buy and sell kettles, carpets or caravans but it is also one of the largest collections of job offers in France. At the moment, it is revolutionizing the fight against unemployment in France, with 25 million visitors per month and 300 thousand job offers. Anyone can post and publish on the site and for job posting, the process has a small fee and is relatively straightforward, when compared to other job boards in the market. It has now become the 2nd major website for finding work in France, but it does come with its disadvantages. You will have to trawl through thousands of applicants or job offers before you find the right ones.
For international job seekers looking to work in France, a good level of French will be needed, even if your job is using your native language. Moving to France and settling down can be a tricky process if you do not speak French as setting up a bank account, renting an apartment and acquiring social security will all require a good level of spoken French.

Whether you are a recruiter or a job seekers, Jobboard Finder can help you in the search for work and workers. Jobboard Finder is the world's largest job board directory and search engine designed to help recruiters, job boards and job seekers. Here is our list of top job boards in France:
Keep up to date with our news articles and receive them directly in your mailbox by subscribing to our newsletter. If there is a particular topic that you would like to see featured on our blog please let us know.