When it comes time to recruit in a foreign country, like Bosnia, the challenges mount up. That's why it's important to understand the local history, economy and regulations. In this case, there is definitely a lot to study before launching a recruitment campaign.
BACKGROUND
Bosnia and Herzegovina (B&H), also referred to informally as Bosnia, has a long and complicated history, which is why it is intricately linked to the neighbouring countries. The name "Bosnia" is derived from the Bosna River, which cuts through the region. Herzegovina takes its name from the word herceg, which designated the duke who ruled the southern part of the region until the Ottoman invasion in the fifteenth century.
The largest city and capital is Sarajevo, which has a rich culture and it has even been recognized as one of the best 50 cities to visit in the past. Having endured Turkish and Austro-Hungarian occupation, it's no wonder there is a diverse mix of culture present in the architecture, the language and other artworks.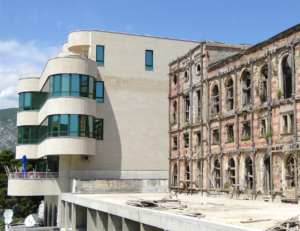 After World War I, Bosnia became a part of the Kingdom of Yugoslavia. Over the years, war and upset have cost the lives of many in Bosnia, both before and after the declaration of sovereignty in October 1991 and independence from the former Yugoslavia on 3 March 1992. The referendum was boycotted by ethnic Serbs and years of civil war ensued.
The destruction has left room for new modern designs, creating an eclectic landscape. Tourists flock from all over the world to discover the Eastern European country surrounded by Croatia, Serbia and Montenegro. The population of 3 849 891 people in July last year, is diverse, made up of Bosnians, Serbs, Croats and other smaller ethnic groups. The religions are just as varied. Showing respect for each group is an important part of a successful recruitment campaign.
THE LOCALS AND RECRUITMENT
The Bosnian economy is still recovering from the civil war so jobs can be difficult to come by in many fields. That's why it's important to have connections. When recruiting in Bosnians, use your own connections to meet candidates and grow your talent pool. Unemployment has been dropping for the last few years, which is good news for the country but it does make recruitment more challenging. The current labour force is around 1.38 million workers but unemployment among the youth (15 to 24) is particularly high: almost at 50% don't have a job, which is due to cultural reasons.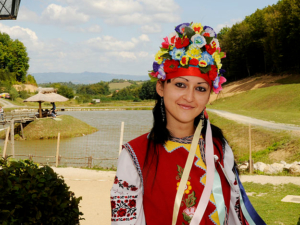 When in Bosnia, it's a great help to speak one of the three official languages: Bosnian, Croatian, and Serbian. As a small country, which is used to adapting to different ethnic groups and mother tongues, Bosnians are patient with foreigners, but they don't speak English as a rule. The people are friendly and hospitable, so recruiters can expect to meet candidates with good social skills.
Despite the friendly locals, the country is still recovering from the Civil War, which ended less than 30 years ago. Many of the children (now adults) in the country are still traumatized by the events to this day. Bosnian Serb leader Radovan Karadzic and the military commander Ratko Mladic were found guilty of genocide and war crimes just a few years ago. Even when hiring millennials, recruiters should be aware of these psychological scars. A focus on wellbeing could improve the productivity of future employees and it could help both employers and employees deal with mental health issues.
If recruiters hope to attract foreign candidates, they'll have to finalize the job paperwork before the candidates can apply for a work permit. Bosnia does not belong to the EU, even if it is taking the necessary action to qualify. Until then, there are additional restrictions for foreign workers and the currency is the Bosnia and Herzegovina convertible mark. Furthermore, unexploded landmines are still a concern, so recruiters must know how to address these issues with skeptical candidates.
To attract the youth, recruiters can highlight the additional rights for those who are employed. Adolescents of 16 years or over can vote if they have a job.
However, it might be more challenging to hire for diversity in Bosnia because of the conventional society. It is not uncommon to see women as subservient to men, and the war only made the situation worse. Many women stay home, work in agriculture or in elementary education. If you want to attract women to your company, a strong campaign and connections will be necessary.
JOB MARKET IN BOSNIA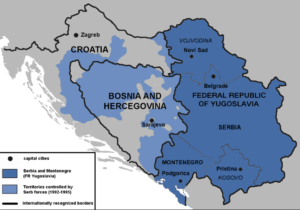 Bosnia's GDP depends on the agricultural sector, which makes up 19% of it. However, that isn't enough to grow the economy substantially. The other major industries include mining, vehicle assembly, textiles, domestic appliances, oil refining and military supplies. The country relies heavily on the export of metals, energy, textiles and furniture as well as remittances and foreign aid. Ideally, these industries will develop further in the future so that Bosnia is less dependent on other nations.
When it comes to finding candidates, job boards have been around for 15 years to help with that. The top ones highlight the company logo, so you'll want one, which gets your company noticed to recruit in Bosnia. It needs to stand out amongst the others. Seeing as many of the brands have a logo against a white backdrop, those with a different colour appear to take up more room and contrast with the rest of the site.
Furthermore, using social media, like Facebook, is another great way to gain the attention of Bosnians. TV remains the most popular medium, ahead of online platforms, so if you have the budget, a TV advert campaign could be worth the investment.
RESTRICTIONS
As mentioned before, Bosnia is not a member of the European Union so it's important to think about work permits and delays.
Since Bosnia has a flat tax of 10% on income, many people see it as a haven to avoid paying much higher rates in their own country. If you live and work in Bosnia-Herzegovina for more than 183 days in a year, you are considered a resident for tax purposes, and will pay income tax at Bosnian rates on your worldwide income. If you live and work in Bosnia-Herzegovina for less than that, you will pay income tax at Bosnian rates on your Bosnian income only. When recruiting for high-profile positions or trying to attract candidates in top positions elsewhere, the tax system is worth highlighting.
JOBBOARD FINDER'S TOP PICKS FOR SLOVAKIA
The Jobboard Finder has a few Bosnian job boards in the system, which are tested and tracked. To learn more about how they work, check out the Jobboard Finder profiles for each one:
---
Was our article helpful? Let us know! Send us an e-mail or leave a comment. We love to hear from our readers.
Author:
Ali Neill
As the job board tester and blog editor for the Jobboard Finder, Ali works on job boards from all around the world and keeps a close eye on the recruitment trends thanks to a number of sources, including the website's social media pages.