Everyone depends on healthcare at some point or another. To ensure the quality and availability of the service, you need great healthcare professionals. The sick and the injured put their lives in the hands of doctors and nurses every day. To provide the best healthcare possible, hospitals and clinics need to recruit qualified professionals. And to do so, they use healthcare job boards and recruitment agencies, regardless of where they are in the world.
Many industries are facing the setbacks of the candidate short market and this includes healthcare. Many countries, like Israel for instance, have struggled with a shortage of doctors recently. According to the Association of American Medical Colleges, there will be a shortage of about 40 800 to 104 900 doctors and 33 500 to 61 800 care specialists in the US by 2030. Recruiting doctors from overseas is one solution, but the different university education threatens healthcare standards.
Luckily, you can find local job sites for your hiring needs and you can even check foreign degrees, which we will also discuss in this article.
Finding a job board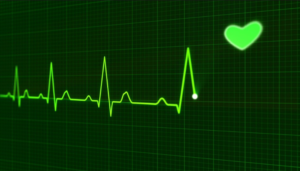 It can be difficult to find a niche job site for medical professionals, especially if you hope to recruit foreign workers. Thanks to the Jobboard Finder search engine, you can select a country and a job board specialty from the filters on the left-hand side. There are 38 job sites classified as medical, pharmaceutical or healthcare job boards from ten different countries and more are being added to our database every week.
Unfortunately, not all countries have niche job boards for the medical industry. If that is the case for your country, then we recommend using generalist job boards and contacting our consultants from Aktor Interactive for insightful advice. Having used The local job sites for previous projects, the team know which ones are best suited for specific recruitment campaigns.
Top Sites By Country
The US
Health eCareers
Health eCareers is more than a job board because it offers news coverage, career resources and general information for a number of medical professions (this includes nursing, surgery, research, etc.). The salary guide and salary calculator are great resources for jobseekers who want to determine how their pay compares with others in their field. We have seen the advantage of knowing where to find salary information in articles on Poland and France. These resources measure factors like location, specialty and experience. Health eCareers site great articles that discuss the future of healthcare and even has articles targeting specific medical professionals.
JAMA Career Center
The Journal of American Medical Association (JAMA) is a great resource designed to help active and passive jobseekers. An individual can search for jobs with his or her specialty skills and preferred location in the US and beyond. As a popular site for information, it makes sense to post job offers on JAMA.
International volunteer opportunities are also available and open to travelling healthcare providers. JAMA Career Center offers advice and news to medical professionals thus helping them map out their careers.
MomMD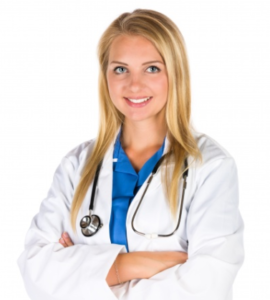 As the name suggests, the platform aims at connecting women in the healthcare industry so we included this site to our list for its originality and great initiative. Both a job site and a network for female medical professionals, MomMD is great for diversity hiring. The site is popular with over eleven thousand active members and a community of over 1 million female medical providers according to the homepage. The following on social media confirms the success of the site.
MomMD offers several resources for female medical professionals at all the stages of their careers regardless of whether they are in medical school or pursuing other medical education courses to keep up with the changes and developments happening in the medical industry.
The job board lists opportunities from hospitals, recruitment firms, private practices and employers in the US.
HospitalCareers
HospitalCareers has partnered with over twenty Hospital Associations to place healthcare providers in hospitals across the United States quickly and efficiently. Employers usually pay a fixed annual fee and the site automatically retrieves all open positions from the company ATS without a limit to the number of positions the employer can post.
Jobseekers submit their applications via the site which then feeds qualified candidates back to the company's ATS. The site continues to grow, which you can see from the statistics on the traffic.
Australia
CareCareers
Headed up by a great team, CareCareers is a specialist job site created by the New South Wales government in association with NDS (National Disability Services) in 2009. It offers roles primarily in aged care, disability, community and healthcare. Interestingly enough, only a little more than half the traffic actually comes from Australia and the rest mostly comes from other Anglo-Saxon countries.
In the past, I have spoken with some of the staff for advice concerning the assistance for those actually receiving the services from the employees in the healthcare field. I can say first hand that they do everything possible to help.
The blog also features true stories to inspire candidates. If you aren't sure about a career in healthcare, check them out!
Germany
Kliniken.de
Kliniken is a network of clinics, care centres and supply groups. Founded in 1996, it belongs to a larger group called Vivai. This one is more than just a job board: it's also a directory. You can find the top clinics, a list of nursing homes and hospitals and even courses. In fact, there is even a list of universities with medical and dental courses, which is great for foreign students.
If you're already a medical professional, and your focus is on the job offers, there are additional tools for you too. Not only is there a salary calculator, but you can also see how many other people have viewed the job offers you want. For more on Kliniken, check out its Jobboard Finder profile.
Medi-Jobs
Despite there being no https:// on the Medi-Jobs, it has a lot to offer. Not only can recruiters post for free and view candidate profiles at no cost, but jobseekers can discover a variety of medical professions. The traffic is high for a niche job board and all of the sectors have job offers. So whether you're a nurse, a doctor or a pharamcist, there are opportunities for you.
With so many other great features (like the forum), Medi-Jobs should definitely be on your list of job boards to browse for heathcare jobs in Germany.
France
JobVitae
JobVitae is part of a much bigger network of niche job boards. WIth a relatively high traffic for a niche site, JobVitae makes sense for recruitment campaigns. Not only has the group been around for over two decades, but they offer salary insight for jobseekers and interesting package deals to recruiters. Users can also use the forum to ask questions and seek advice, but it is currently empty.
Leem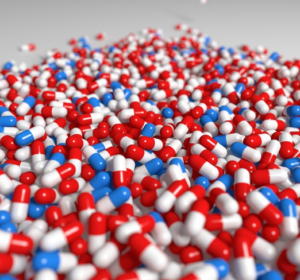 As the job site for pharmacists, you can't look past Leem. Leem stands for "Les entreprises du médicament" (the medication companies) and the site provides those in the industry with updates on pharmaceutical news. In the job section, you'll find information on different professions. This includes the required education and the different tasks.
Jobseekers can browse the offers and recruiters can access the database of over 3 000 candidates once their account is set up.
The Netherlands
SIRE Life Sciences
SIRE search is a job site focused on the healthcare industry, but on a global scale. The traffic comes from many different European countries, as well as the US. Most of the offers are for pharmaceutical jobs, but it is not limited to that industry. Recruiters will be happy to know they can place adverts without going through the team, but they can also ask for additional advice if need be. To learn more about the site, check out the Jobboard Finder profile.
Degree verification
For a number of fields, countries have different requirements for their university courses. A degree in law in France does not teach students the same curriculum as one in Australia, for instance. Medicine is not different, which adds to the challenges for recruiters. Luckily, there are a number of solutions to the problem.
Preliminary questions. Some job boards allows recruiters to include questions as part of the CV screening process. Even if the service is not part of the job board, recruiters can include compulsory questions either in their job offer or their first e-mail to candidates.
Different software, like VerifDiploma, can check candidates' degrees. As a partner of Inasoft, one of the leading recruitment software providers in France, you can access the service for free.
Additional tests. Even if you trust the medical knowledge, other important skills, like language skills, could pose an issue for daily tasks. Many companies provide online tests as well as a real screening process to ensure candidates have a sufficient level in a specific language.
Conclusion
It takes time to recruit the right healthcare professionals, but when it's a case of life and death, it's worth investing in the right recruitment campaign.
Author:
Ali Neill
As the job board tester and blog editor for the Jobboard Finder, Ali works on job boards from all around the world and keeps a close eye on the recruitment trends thanks to a number of sources, including the website's social media pages.
Article Review
Reviewer
Review Date
Reviewed Item
Author Rating