What does your HR team do when you need new workers? Does it post to job boards and wait for people to apply? Or does it pay for a billboard in your town to have your vacancy displayed for everyone to see? Whatever it is that you are doing, it's probably not enough. There are many other excellent ways to get more talented people to apply to your job opening. So here are 5 tips that will help you and your HR team attract the best new talent.
1. Get Everyone Involved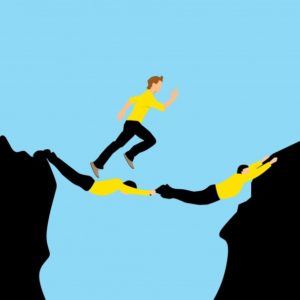 Ask yourself a question: why are you doing this? It's not about you looking for new employees; it's about you being on your own to do so. Why not get everyone else involved in the process? It will probably be more effective that way and you will find talents faster.
The first step is to ask your current workers if they know anyone who could be a great fit for your company. This is somewhat like networking. Maybe they have connections you couldn't even imagine! Of course, they may be biased as to how competent certain candidates are (if they are friends), but it's ultimately not for them to decide whether they get the job or not.
A great place to start is to have your employees look at their LinkedIn contacts. There may be hidden gems that are only waiting to get a chance to work in a company like yours.
Moreover, if you already have someone talented or well-known working in your company, it is likely they know people just like themselves. Talent attracts talent. And just like that, the worker of the year may know someone who will be the next worker of the year in your company.
2. Offer Referral Programs
What pops into your mind when you hear the phrase "referral program"? Do you think of it purely in a marketing context, to attract more customers? Well, the good news is that you can actually use it with your own employees to find top talent for your brand.
The basic logic of a referral program is that your employees get rewarded when they encourage someone purchase a product or subscribe to your site or complete any other given action for your brand. They are the link in this chain that connects the customer and the seller, and you as a company rewards them for it.
This means that when you tell your current employees that they will get, say, an extra week off if they refer a good candidate who gets accepted, it will surely boost the number of candidates recommended by your workers.
It's definitely one of the easiest ways to motivate your workers to find talent. When it comes to prizes, they can range from a prime parking spot to extra vacation days or money, and so on. You may also ask them what they prefer as a reward for their work to ensure you offer something, which is actually useful.
3. Hold an Open Day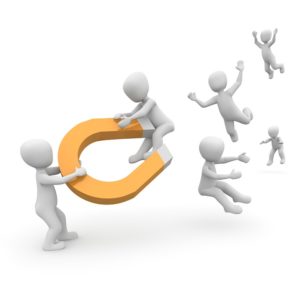 There is a saying that goes, "If the mountain will not come to Muhammad, then Muhammad must go to the mountain." What this saying means is that instead of trying to find potential candidates, let them find you instead.
A great way to do so is to hold an open day. In fact, it doesn't necessarily have to be an open day; as long as it attracts potential candidates to your business, then it'll be worth hosting.
Before planning an open day, ask yourself:
Do I only want to attract local candidates or do I want to go global?
Is my only aim to attract potential employees or do I want to achieve something else too?
What is my budget and is there a deadline?
How much effort am I willing to put into this?
Depending on your answers, your future plan will vary. If you want to have international candidates, you will need to adjust your event for them. For example, translate the written materials thanks to a translation service, like The Word Point, an online translation and localization service, and maybe even hire some interpreters to be present at your event. You can also consider hiring a freelancer for the event.
If you are planning to combine your search for talent with something else, you might want to compromise between the different aspects of your event. The amount of effort, time, and money you are able to invest will also determine the quality and effectiveness of your event.
4. Attend Industry Events
It's a given that not every company has the opportunity to organize its own event, even if it is merely an open day. Maybe you are on a tight budget, or you don't have time, or you are simply a new company that has not gained as much recognition to be able to attract many visitors to an event. Instead, you can simply attend industry events, and this won't be a problem anymore.
Conferences, panel meeting, and festivals are all perfect for meeting professionals. However, it is also important to remember that not all specialists in certain niches will come to major events.
For example, imagine that you're a florist company looking for a graphic designer. If you send your representative to a flower exhibition, he/she probably won't find a good graphic designer there. Instead, you would have to send him/her to a community meeting for illustrators.
5. Use Social Media
Last but not least, social media also plays an important part in attracting top talent Most if not all of your employees have social media and they probably browse it on a daily basis. You can ask the members of your HR team to start actively looking for workers while they are looking through their feed.
Twitter, Instagram, Facebook, and LinkedIn are all great examples of social media platforms that can be utilized to search for potential candidates. Here are some tricks that can help you:
Use Your Company Accounts: If your company has social media accounts, you can simply make a post saying that you are currently hiring. Tag it with the right hashtags so that more people see it.
Search For Certain Tags: This is a more active way to recruit. If you are looking, say, for a video editor, search for this tag on social media and you will see posts concerning video editors. If it leads to profiles, try messaging them saying you are looking for a professional like them.
Look For Freelancers & Remote Workers: If your job does not require a full-time employee or even their presence in the office, you can find remote workers or even freelancers on social media. They usually post some of their work online to use it as a portfolio.
Conclusion
All in all, finding talented people who may well become your next employees is not at all that difficult. In fact, if you put some effort into it, you will be sure to find the right ones for your business. Maybe you will even get lucky enough and the person you hire will be so enthusiastic about what your company does that they will boost your business's productivity and the performance will skyrocket. It's all about finding the right people and these tips will definitely help you in this endeavor.
---
We would like to thank Frank Hamilton for this contribution. Frank is a blogger and translator from Manchester. He is a professional writer in such topics as blogging, digital marketing and self-education. He also loves traveling and speaks Spanish, French, German and English.
Author:
Ali Neill
As the job board tester and blog editor for the Jobboard Finder, Ali works on job boards from all around the world and keeps a close eye on the recruitment trends thanks to a number of sources, including the website's social media pages.