This week we will focus on recruitment in Belgium. Located in Western Europe, Belgium is one of the 6 founding countries of the European Union. By its position in Europe and its multilingual culture, Belgium has always attracted workers from all around Europe and from all around the world. In this article, we will learn more about the country, and we will try to give you many key information about recruitment in Belgium, for both recruiters and job seekers.
The country
Belgium is a parliamentary monarchy and a federal state. It welcomes many European institutions such as the European Parliament in Brussels, and even global institutions like NATO (North Atlantic Trade Organization). The country is divided into three regions, and each one has its own particularities: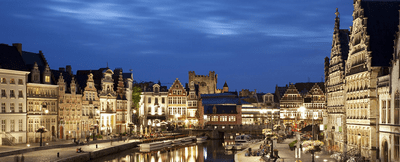 Region of Brussels (the capital), where many European Institutions have their head-offices.
Wallonia, a region both French-speaking and German-speaking.
Flanders, Dutch-speaking.
There are therefore three official languages in Belgium, and the differences created by the regions, the linguistic conflicts and the cultural wealth make this country very attractive for many foreigners. Even though it can be seen as a surprising destination, Belgians are known as warm and welcoming.
Its five main cities all have a rich cultural heritage, and this is what makes the country so attractive and one of the most renowned in Europe for its particular lifestyle. These five cities all welcome an important part of the Belgian population, and therefore the most jobs, as well as the money for local authority.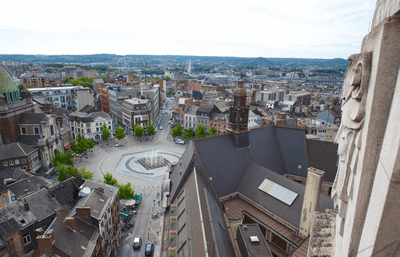 Antwerp: the lovely Fleming city, which is an important port city, and renowned for its diamond selling.
Brussels: the capital as mentioned before, centre of many European organizations, multicultural city and very attractive.
Charleroi: known as the city of cartoon drawers, divided into two parts, historic centre and sales activities.
Ghent: 1st student city of Belgium, very dynamic, very lively city.
Liege: economic capital of the Walloon region, port city.
Recruiting sectors
Every region has its own description of the current Belgian job market. Information such as description of a sector or activity, the current vacant positions or the companies currently looking for a particular workforce, are available on the regions' websites.
A list, given by the Forem, gives an overview of the labour market in Brussels and in Wallonia.  They are looking for workers in many different types of sectors. For instance, there is a need for nurses, childcare workers, but also in food service, with butchers, cooks or pastry chefs. You will also find jobs offers in the following sectors:
Construction (welders, fitters, electricians, construction equipment drivers)
Renewable energies
Bank and insurance (110 000 jobs, 13% in Wallonia.)
Civil and industrial engineers
Sales engineers
Public sector
Social assistants
The minimum salary was around 1 500 euros in January 2015. This, of course, varies between the different activities but this is more than France for example.
Current Employer
If you look for a job abroad or if you want to recruit abroad, you often look within your current company, especially if you work for an international company, or for a company that has offices in Belgium. For EU workers, it does not change much, but this is really important if you are subjected to a work permit.

How to find a job
Finding a job in Belgium can be difficult, but it is not that much. You just need a certain experience and many qualifications. You can still find a job in the local newspapers, but know you are most likely to encounter a job offer on the Belgian job boards.
EU members
It is pretty easy for EU members to find a job in Belgium. You don't need a work permit, you just have to be registered by the authorities, and you will get a residence permit.
Non-European workers
It will be more difficult for you to find a job and to get the different permits, because as in many other European countries, you must prove to the local authorities that you could not find a local worker to do the job you are offering. However, that does not mean that there are no foreign worker in Belgium. Actually, there are more foreigners than expected by the authorities, as they work for the various international organizations.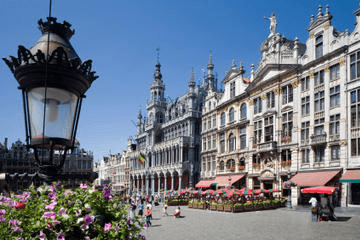 Social protection
When you come to Belgium, your social protection rights differs with your country of origin. It depends on the agreements Belgium has with your country or the European legislation. You also have different rights of social protection depending on your personal situation, your nationality and your worker status (employee, independent…).
Jobboard Finder's top job boards in Belgium:
For both employers and job seekers, Jobboard Finder is the first decision-making tool for recruitment campaigns and job searches. By gathering tools and services that recruiters can use to search and compare employment websites from all over the world to find the best job search sites, it really is the best solution for recruitment needs. Today recruiters can also purchase job advertisements for the media they have selected and manage their postings directly from our unique platform. Then they can rate and review the job boards they have used in the past for our community of professionals to see.
Keep up to date with our news articles and receive them directly in your mailbox by subscribing to our newsletter. If there is a particular topic that you would like to see featured on our blog please let us know.
Article Review
Reviewer
Review Date
Reviewed Item
Author Rating