Recruitment can be very expensive for some companies and recruitment agencies. And when you decide to cut the costs of your next recruitment campaign, it can be very tricky, because you don't know which kind of applications you will receive. On the other hand, you will probably save money, because you will not take any risks if the recruitment is not urgent or if the candidates who apply don't suit the position you're offering. But you will probably waste time, in reading the huge amounts of applications and in doing interviews that may be unconvincing. In order to help you save time and money, we have made a list of the best free job boards in the world so you can make sure that your campaign will be efficient and that you kept the standards as high as you placed them. Please note that this is a list of free aggregators, because generally, publishing an advert on other generalist and specialist job boards is not free.
Indeed: the world's number one free job posting sites
It is not a surprise, when you tell a recruiter: "Give me an example of free job posting site", there will be no hesitation, you will hear "Indeed!".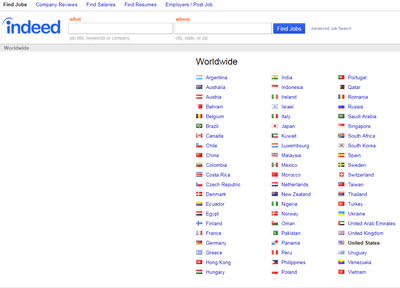 This is one of the simplest top free job posting sites for employers in the world, anybody can post a job for free and without even sponsoring it, somebody will manage to apply to your advert, as it has so much visitors. It is available almost worldwide and it is the biggest aggregator in the world. Note that if you want to sponsor your advert to appear on the top of the list, the system of pay-per-click applies. However, you can post free job ads over 60 countries.
Trovit: classified ads aggregator
Trovit is a website that simplifies advertising. As it is a classified ads website, you can find anything you want. Their job page is easy to use, modern and it has been very helpful for many companies. As on Indeed, you can definitely boost your advert to make it more visible to job seekers.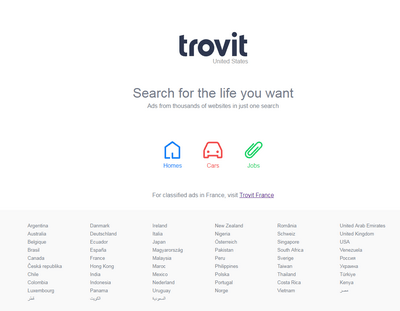 Trovit is available all around the world and brings work to people. You can find anything on this website, but it will definitely be of good quality.
Jora: the Australian employment classifieds and job board
As a partner of many huge job boards from all around the world, Jora is a growing job board which tries to make job search easier for job seekers. Its international team works everyday to aggregate worldwide job offers posted for free by companies or found on other websites. It is pretty simple to look for a job on this site, and even more to publish one.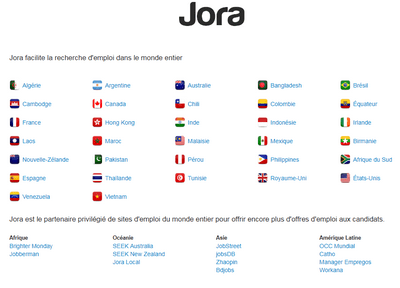 Just like the previous ones, Simply Hired gathers job adverts from the whole Internet, that is to say from job sites, but even from companies corporate pages. The job posting is simple and quick, and the way they are classified help your advert to be found.

The website is available in more than 20 countries and in 12 languages, which is pretty good for all international users.
Job Bank: Canada's government job board
Job Bank allows companies in Canada to advertise their jobs for free. They guarantee you to receive maximum exposure because when you post on this job board, your job offer will appear through several job search platforms all across Canada. In order to post for free, you just have to fill a kind of questionnaire about your company.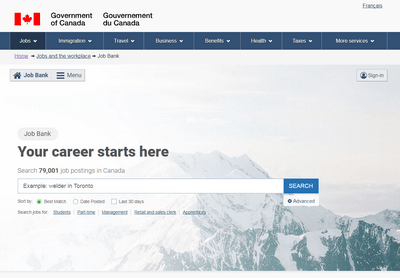 Note that the the website is available in English and French, the two official languages of Canada. So if you're in Canada and you want to post a job for free, this is the best website to use.
Jooble: worldwide job aggregator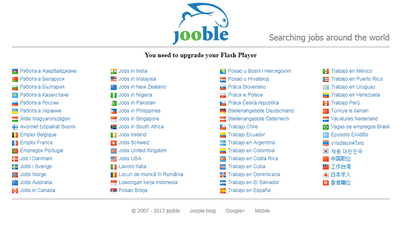 Present in 64 countries, Jooble is as the others, a very good job board with the mission to simplify job search. You can directly publish on this job board or you can appear on it thanks to their aggregation function. It is true that it has less audience than the others but you will definitely have a good and efficient campaign if you decide to post on Jooble.
JobisJob: search engine for job offers
Finally, we can add to this list of very similar job boards Jobisjob. They also collect offers from employment websites, and this, from all over the internet. JobisJob is present in 22 different countries worldwide, and all of their services are free. You can try this one if you're tired to post on the same websites, you won't lose anything as it is free, and you may find better candidates.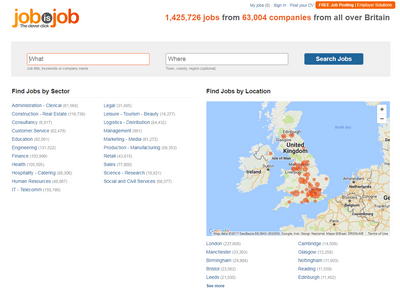 Of course, there are many other free job boards all over the internet, but this is the list of the most efficient and the most visited aggregators. Let's not forget that sometimes, it might be better to establish a budget and to post on charging job boards, if your campaigns on free job boards were not satisfying.
For both employers and job seekers, Jobboard Finder is the first decision-making tool for recruitment campaigns and job searches. By gathering tools and services that recruiters can use to search and compare employment websites from all over the world to find the best job search sites, it really is the best solution for recruitment needs. Today recruiters can also purchase job advertisements for the media they have selected and manage their postings directly from our unique platform. Then they can rate and review the job boards they have used in the past for our community of professionals to see.
Keep up to date with our news articles and receive them directly in your mailbox by subscribing to our newsletter. If there is a particular topic that you would like to see featured on our blog please let us know.
Article Review
Reviewer
Review Date
Reviewed Item
Author Rating