Every company wants to be known as a great place to work. Of course, being a great place to work depends on having great employees. And to get great employees working for you, you need your recruitment marketing campaign to stand out and stick in people's minds. This means multimedia, catchy slogans, engaging and memorable jingles and ingenious TV adverts.
Be inspired by these examples of truly excellent advertising campaigns and step up your game as a recruiting business today!
Solve difficult problems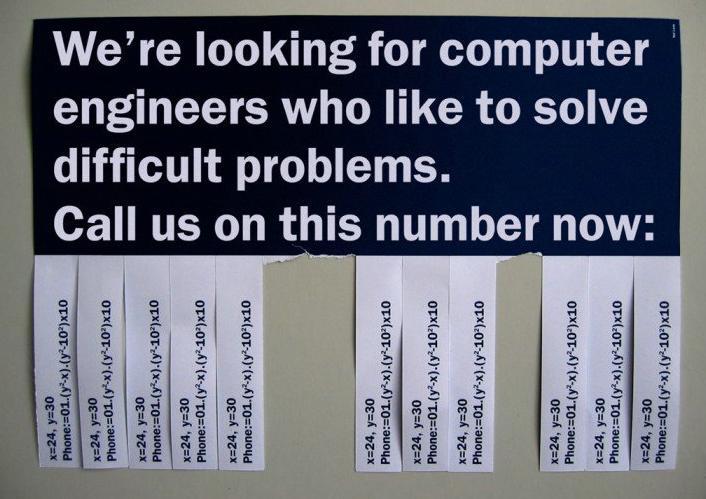 This advert is from a company that isn't messing around. By presenting a maths problem as the only method of contacting them, they are effectively pre–screening for any applications by candidates who aren't qualified.
This advertising campaign is essentially the first hurdle in the recruitment process, and an innovative method to get potential applicants to interact with your company and make a connection in a meaningful way.
Don't be easily satisfied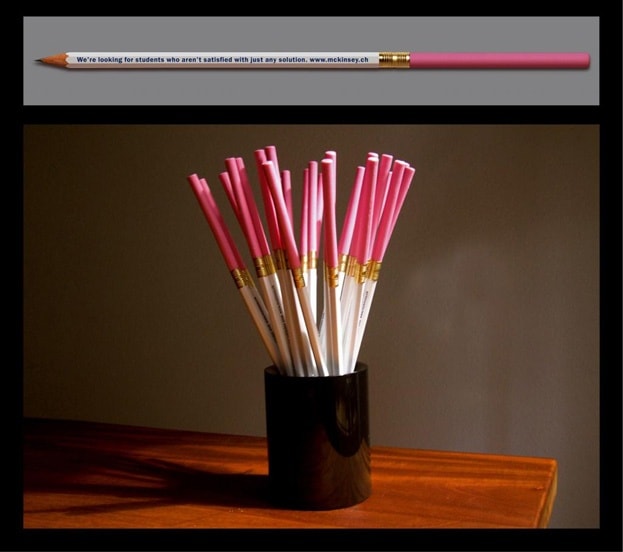 Whoever thought up this advertising campaign deserves a medal. McKinsey, a management consulting firm, plays on our expectations in this advert aiming to recruit university students. It presents us with these pencils with abnormally long erasers, which makes us do a double take and look closer.
And written on the pencil? "We're looking for students who aren't satisfied with just any solution". Genius advertising by a company who know what they want!
The best job in the world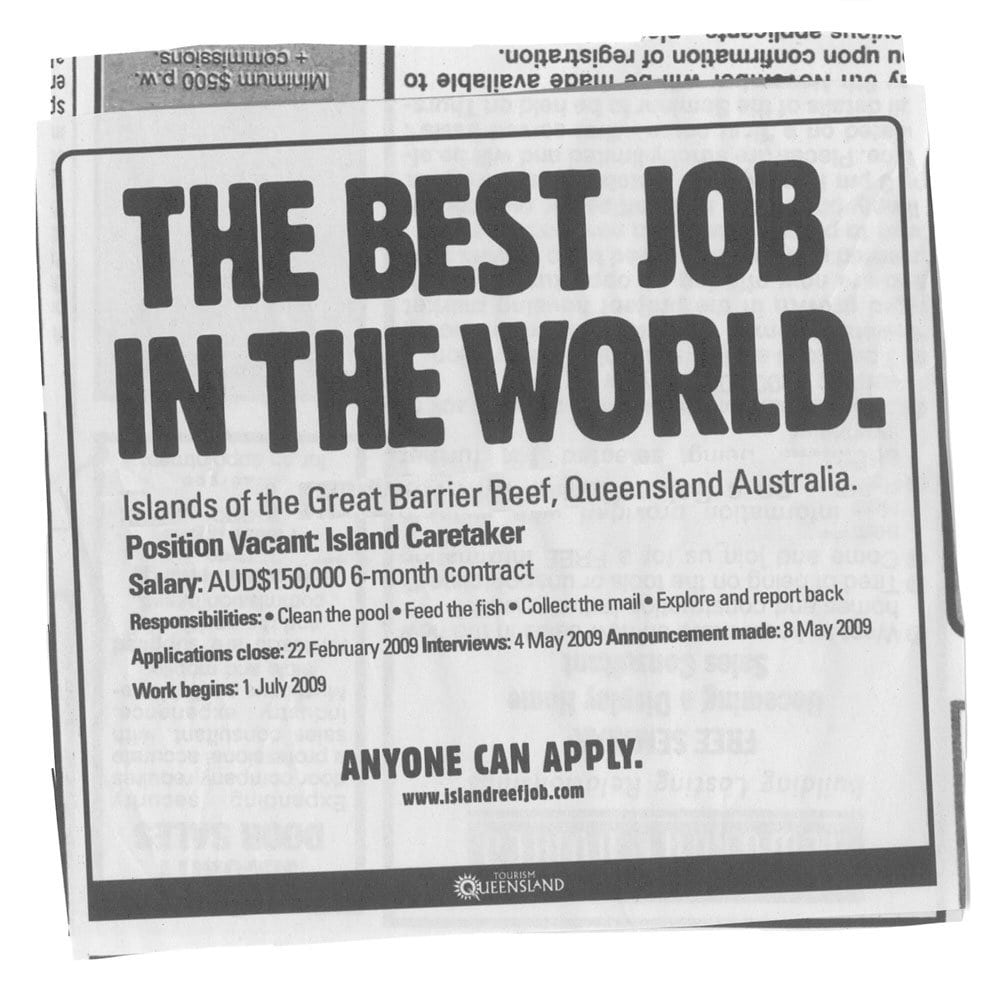 What a headline! Now that is a sure-fire way to grab jobseekers' attention, especially when you carry on into the equally excellent job description. This advertising campaign for an island caretaker in the Great Barrier Reef truly does make it sound like the dream job. The contrast between the impressive job title and completely nonchalant description makes it all the better. Kudos to this advertising manager!
Life's too short for the wrong job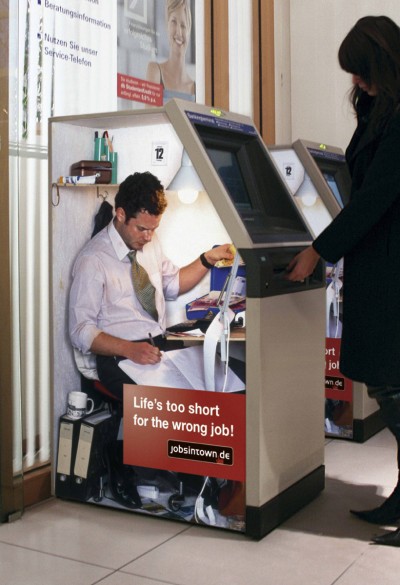 This clever advert from the job board jobsintown.de did the rounds on social media a few years ago and is still just as powerful as when it was first created.
The idea is so simple yet so effective, and plays on the childhood belief that there are people who work inside machines to deliver us what we need. However, it's clear that these aren't great jobs! As a job board, Jobsintown uses this idea to their advantage by encouraging people who feel this way to use their job board and find a new job.
The New Zealand Police Force is recruiting
Finally, this recruitment advert for the New Zealand police force has gone viral in the news in the last few days because of its funny and creative execution of a fairly serious and important message: the police force is recruiting.
It really highlights the fact that it doesn't matter what the job or sector is, you can find a way to make it accessible and relevant to everyone. The use of an upbeat soundtrack, key details about what it takes to be a member of the police force, and a variety of actors representing lots of different groups have contributed to the widespread success of the campaign. It also serves as a reminder to never underestimate the use of humour in advertising!
—
If these adverts have made you think twice about your own job, why not start your new job search on Jobboard Finder today and find the job board which could be advertising your dream job? Or if you are a recruiter and these adverts have shown you that you need a boost, we are here to help!
By gathering tools and services that recruiters can use to search and compare employment websites from all over the world to find the best job search sites, Jobboard Finder really is the best solution for recruitment needs. Today recruiters can also purchase job advertisements for the media they have selected and manage their postings directly from our unique platform. Then they can rate and review the job boards they have used in the past for our community of professionals to see.
Keep up to date with our news articles and receive them directly in your mailbox by subscribing to our newsletter. If there is a particular topic that you would like to see featured on our blog please let us know.