Last week, we had the pleasure of chatting to College Recruiter's President and Founder, Steven Rothberg, about their place in the US market, the setbacks from the 2008 Great Recession and their future plans for expansion.
Can you tell us more about your job board and its current positioning in the international job board market?
College Recruiter believes that every student and recent graduate deserves a great career.
Our customers are primarily Fortune 1,000 companies and U.S. federal government agencies. At any given time, tens of thousands of employers are advertising about 300,000 internships and entry-level jobs on our job search site site. On an annual basis, our site is used by about three million students and recent graduates from all one-, two-, and four-year colleges and universities in the U.S.
Due to requests from some of our larger customers, we recently enabled the posting and searching of jobs outside of the U.S. The number of those postings and job seekers reading and applying to them is a fairly small percentage of our overall traffic, but it is growing quickly and part of our long-term growth strategy.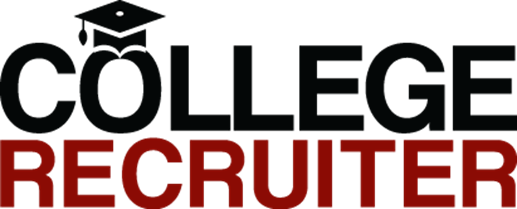 What are the specific features that make your job board different from your competitors?
A key differentiator between College Recruiter and our direct competitors is that we're really, really good at helping employers who need to hire dozens, hundreds, or even thousands of students and recent graduates. Studies from eQuest and Appcast show that employers are fortunate to hire one candidate per job posting regardless of the type of job, employer, location, or job board. But with our new JobsThatScale product, we're able to listen to the hiring needs of the employer, figure out how many candidates we need to send to their career site to satisfy their hiring need, and then deliver that traffic.
What can you say about the current traffic on your website? What countries are visiting more often?
On an annual basis, our site is used by about three million students and recent graduates from all one-, two-, and four-year colleges and universities in the U.S.
How do you plan to develop your job board within the next few years? Any new projects?
Our primary growth opportunity is JobsThatScale, a solution that allows us to deliver to employers the number of candidates they need to fulfill their hiring goals whether they need dozens, hundreds, or thousands of new employees in one or multiple locations. Until now, employers with volume hiring needs have needed to buy candidate traffic from big, general, aggregators like Indeed, Jobs2careers, and others. Those sites typically perform quite well but are unable to deliver a highly targeted audience because they're general rather than niche sites. With JobsThatScale, we can deliver the quantity of the aggregators but with the quality reserved to niche sites.

What are the main challenges you will be facing in the coming years?
We've survived and thrived through many challenging times since I founded this business in 1991 and launch of CollegeRecruiter.com in 1996. We've seen red hot labor markets and the 2008-09 Great Recession. We've seen direct competitors with lots of money but foolish business plans come and go, and we've seen direct competitors with no money but great business plans come and go. We've seen the dominance of Monster, Indeed, and LinkedIn. But through it all, we've adapted, grown, and improved. We're well tuned into the external forces that shape our business, present us with opportunities, and create challenges. Yet moving forward I believe that our main challenges are internal: how do we best manage our growth?
We, at Jobboard Finder, are looking forward to seeing how College Recruiter develops over the coming years and we wish them the best of luck in all of their endeavours!