Despite the shocking and momentous events that occurred in 2016 all around the world shaking the political and economic instability of many countries, the international recruitment industry remained unwavering and successful. This year we saw the development of new strategies and technologies that brought light and innovation to the HR community and which will become fundamental in 2017. As the techniques and trends for hiring talent adapted and changed to fit our developing world, we want to look back on the impacts of certain job sites on the market this year. To evaluate and provide a clear list of the top job search sites and job boards on an international level that proved to be the successful forerunners this year.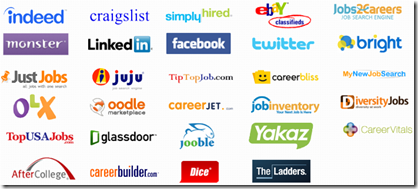 For recruiters sourcing talent in 2016, there have been thousands of job platforms to choose to advertise positions. So selecting the job site that best suits the requirements and needs of a company and that stands out from the crowd can be a difficult decision. Here is what we at Jobboard Finder found were the reoccurring top trumps.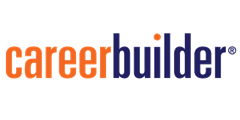 This site is the global leader in human capital solutions and helps companies with their complete recruitment process. They also specialize in pioneering HR software and boast being not only a job board but also a talent advisor and strategic business partner, which comes in handy if you want all of your resources in one service. CareerBuilder look after many large brands as their clients and work with companies across a wide variety of industries, so they tick all the boxes. Their free job board is popular around the world and a useful source for recruiters who want to cut corners with the costs of a recruitment drive.
This is the number 1 job site in the world, and has been for some years now. Indeed is an aggregator which means that job offers from different websites appear all together on one site and this can cut a lot of time and effort searching different job sites. Indeed doesn't just bring up offers from job boards, company career sites, and recruiter sites but actually job postings from all over the internet. Known around the globe thanks to its simple branding and cost effective process, this site remains at the forefront of the international job board ranking. For both job seekers and recruiters who would rather not spend money on their candidate or job search, Indeed is a great service that asserts having a huge database of job adverts and CVs.

This has been a powerfully effective site in the HR world this year. As its users are employees who can rate, review and comment on their company's employer experience, management style and culture, this site is full of opinions and helpful advice for prospective employees. In certain cases, this site can help recruiters with their employer branding as they don't need to be proactive and it is up to the employees to express their positive opinion of the company. Glassdoor has really changed the way enterprises view company culture and employee satisfaction as how the company is seen on the outside is becoming more and more essential to the success of a business.

This global giant is present in every country around the world and has its foot firmly in the recruitment door. In terms of online traffic, this job board is continually knocking it out of the park! Like all the other major players in the job board game, they offer extra job seeking support and guidance for recruiters. But unlike the rest of the competition, Monster is full of quality free job seeker advice such as résumé marking and cover letter writing help. What makes Monster different is its international reputation and market dominance; ask any recruiter in any corner of the globe and we guarantee that this will be the first job board they name.
Jobboard Finder

Jobboard Finder is the world's largest job board search engine and comparison website; for both employers and job seekers, Jobboard Finder really is the first decision-making tool for recruitment campaigns and job searches. By gathering tools and services that recruiters can use to search and compare employment websites from all over the world, it really is the best solution for recruitment needs and to find the best job search sites. Today recruiters can also purchase job advertisements for the media they have selected and manage their postings directly from our unique platform. Then they can rate and review the job boards they have used in the past for our community of professionals to see.
This list is by no means limited, there are hundreds of job search sites available to job seekers and recruiters who are starting a job search or recruitment drive. It is just important to be aware of the industry leaders who are updating and paving the way for new HR technologies so that members of the professional world can watch their next move.
Keep up to date with our news articles and receive them directly in your mailbox by subscribing to our newsletter. If there is a particular topic that you would like to see featured on our blog please let us know.