Welcome back to the blog and Happy New Year from Jobboard Finder! Today we're going to be taking a look at the best job boards in the architecture and real estate fields.
Architecture and real estate can be complicated fields to find employment in. Jobs are not limited, however a high level of training is required (in the UK, on average a seven year university course before you can start working under the title of 'architect').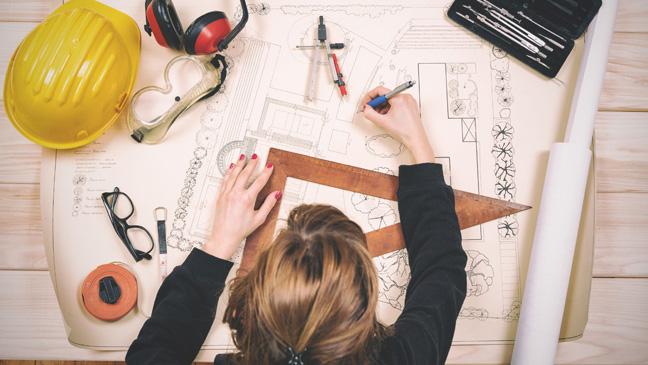 Architects are also more likely than other groups to find jobs via personal networks so this is an important thing to bear in mind if you are considering entering the industry. Real estate graduates are also in high demand especially Masters students.
So if you are looking for a job in architecture or real estate, or are recruiting in these fields; look no further! Jobboard Finder has a list for you of the best job boards in these industries below.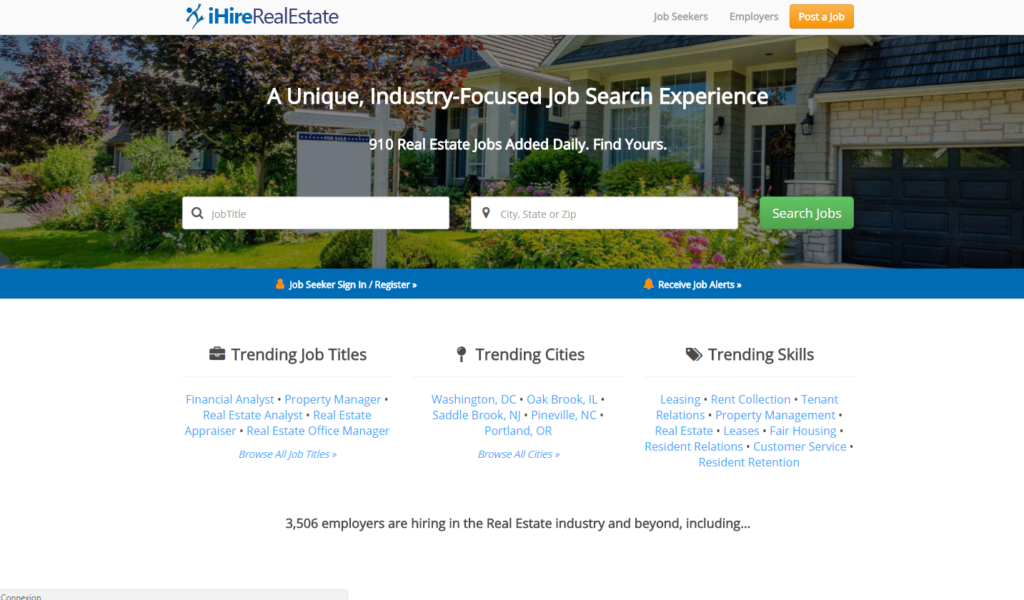 iHireRealEstate is a USA based job board advertising a wide range of real estate roles. With a reported 910 roles added daily, there is no shortage of jobs on this site, and these are up to date and easy to apply to with a 'quick apply' button. It has a sophisticated and sleek look, as well as a powerful search engine. Although you can only search by job title and zip code initially, this streamlines your search and you can then refine it by several other features. The site also boasts 132,117 registered Real Estate job seekers, as well as an iMatch feature which for a fee can connect you to roles that are most suited for you, so your dream job is within your grasp.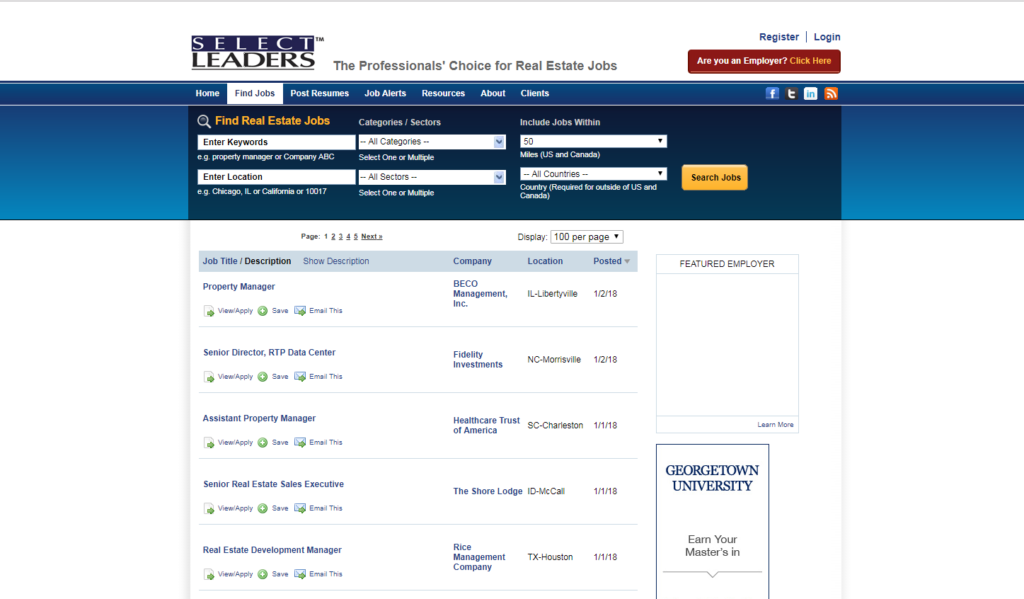 SelectLeaders is another top American job board for real estate professionals. Although the site interface is less polished than that of iHireRealEstate, it still seems to be a good option for real estate recruitment, with a number of high-paying jobs on the website. Applicants must create a (free) account in order to submit an application for a job which is inconvenient but not unusual. It gathers a real estate network of the top 12 industry associations, meaning the jobs are of high quality and they are available in all sectors and all levels.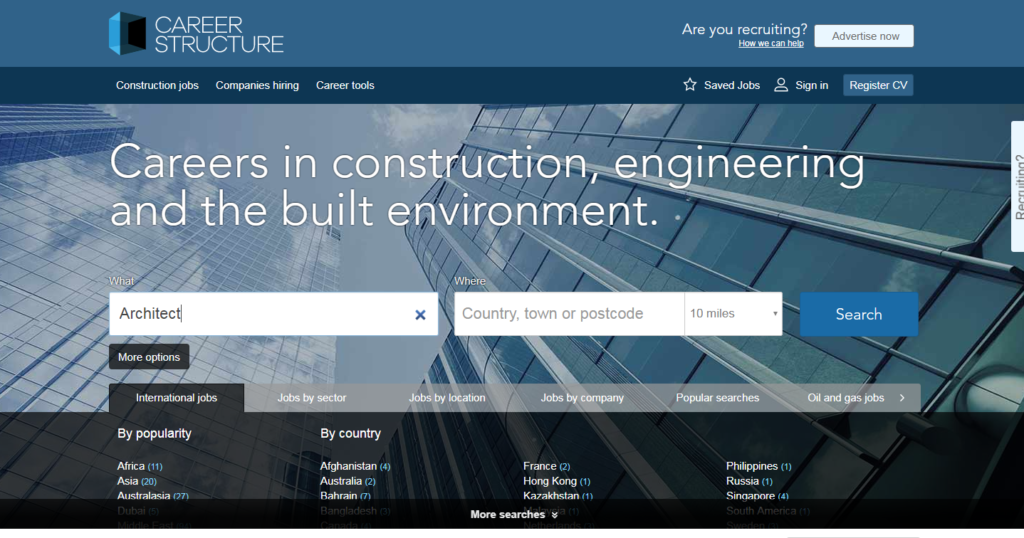 CareerStructure is an international job board which specialises in careers in construction, engineering and the built environment, including architecture. There are currently 183 architect jobs available on the website and these are recent and relevant, and located in posts all over the UK as well as in the United Arab Emirates. The website is nicely designed and there is a very decent range of roles advertised in many sectors of building-related careers. A general search for an architectural role can be narrowed down by using the criteria, such as location, salary, date posted, popular employers and more.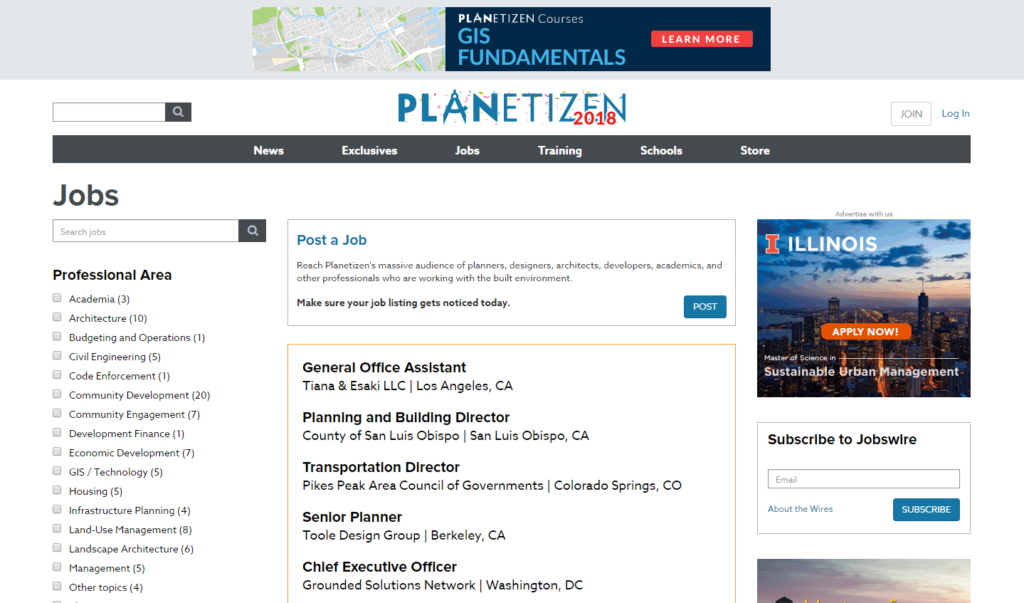 This website is an information source and job board for people interested in the built and natural environments. Although there are not a huge number of jobs available online, each role is clearly detailed in depth which will help jobseekers make decisions about posts. There is a useful tool which allows you to group job offers experience level required, as well as professional area. However, one drawback of this website is that you cannot apply directly online but rather it directs you to the hiring company directly and you subsequently have to follow up with them manually, including occasionally by post which is an inconvenience. Otherwise, this is a useful resource and gold mine of information for potential architecture job candidates.
Other architecture and real estate job board recommendations from Jobboard Finder:
You can also find job advertisements for these industries on generalist job boards such as Indeed and CareerBuilder. However, if you are a recruiter we recommend that you be wary of posting on these sites, since architecture jobs in particularly require candidates with such niche skills that a generalist job board cannot guarantee.
—
For both employers and job seekers, Jobboard Finder is the first decision-making tool for recruitment campaigns and job searches. Start your search today.