IT and telecommunications is the sector that has been recruiting the most in 2017. With the current transition to digital in all our activities along with the place it now takes in our lives, it is not surprising that this is a recruiting sector, and this, all around the world. If you are currently studying in IT or in this field or if you want to recruit an engineer, you must be wondering what are the most used job boards specialized in this field, and among them which are the best. This article will help you decide which on you should use. We will give you a top list for each and every continent, so that you know where graduates in IT have their best chances to encounter a job. Thanks to our expertise and our knowledge in international recruitment media, we are pleased to give you the best IT job boards in 2017!
During our investigation, we found that many countries don't have specific IT job boards. They often rely on multi-countries IT job boards, but also on the most popular generalists like Indeed or Monster. However, we still managed to make you a list of the best job boards, according to continent.
Information technology job board in NORTH AMERICA
This is where everything started: the advent of the Internet, the birth of the biggest high-tech companies like Apple, Google or Microsoft. Therefore, this is where the biggest IT job boards are located. The American ones cover the whole Northern American continent.
USA's TOP 3
Stack Overflow:

This is the largest online community for developers, IT specialist and all types of engineers. There is also a forum to discuss with specialists especially, but also for people that can be interested without being an expert. The website is simple, modern and very attractive. With more than 295 million of visitors last month, Stack Overflow is the reference for both job seekers and recruiters.
Dice: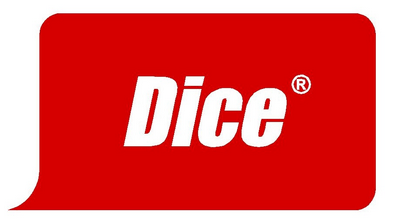 This tech oriented website is a direct competitor of Stack Overflow. Present in other countries, it helps people constructing their tech careers. Big international companies like Dell, HP or Ebay often post their job offers on Dice. The website is really simple to use and the job offers are clear and straight to the point. This is one of the best for technology and engineering professionals.
With the two previous job boards publishing the most IT and engineering job offers, there was not that much place for others job boards. However, Tech Fetch was able to impose its job board, which is a national one, that is to say covering the United States and only the USA. They have more than 2.5 million of visitors every year and they manage to post more than 300,000 offers last year. The website is simple and modern, you can "fetch" for a job according to job title or keywords and by zip code or state.
CANADA
Not too far from the United States, you can find offers for the Canadians on Stack Overflow, and on the generalist job boards as well. We must not forget that the country has two official languages: English and French. Therefore you can find offers on the online job board Espresso Jobs, which is available in French and English. It is a specialist for jobs in the Web, IT, as well as communication and marketing. They also offer a blog section to update people about the sector and the latest news.
IT job site in SOUTH AMERICA
The main countries of South America are still in development. The IT sector does not recruit that much. However, you can still find offers for South American countries as always on Stack Overflow, but also on the generalist job boards like Indeed. You may find some offers in big cities like Sao Paulo, Rio, Santiago de Chile or Buenos Aires.
EUROPE

Many Europeans IT job boards work for almost all European countries. Keep in mind that they often work in countries with the same languages, that is to say that sometimes, a German job board also posts in Switzerland for example. Here are the best in the UK, in France and in Germany. If the other countries are not represented, it is because their specialists job board are not that visited, and don't deserve to be in our ranking of best job boards.
UK's Top 3
Dice IT Job Board: Dice version for UK and Europe. Best for IT in the UK, simple, friendly, updated every day. They receive high quality IT candidates, and they had more than 500 000 visits last month. It works as the American one.
Regional Engineering Jobs: world's largest and diverse engineering job board, huge job seeker community, simple website but straight to the point. They have important clients like Rolls Royce or Emirates. The job board is present in many other countries as the reference for engineering. They had around 200,000 visits last month.
EuroEngineer Jobs: Multi-countries basic but effective website that is not only specialized in IT and engineering, but more for senior and experienced engineers however. It is goof for Europeans recruiters that want to expend their campaign out of their country, to reach a wider audience, and to quickly find specialists.
FRANCE
Lesjeudis.com: The best specialist in France to recruit the best IT talents, many huge partners like MSN, Yahoo or France TV. Easy and very useful website for both job seekers and recruiters. The website also provide help and advice but everything is in French so this can't be difficult for foreign users. 500,000 views last month.
ChooseYourBoss:

Job board for the recruitment of IT for IT! The site is very modern and it is a pleasure to post and to look for a job on this job board. ChooseYourBoss is getting more and more popular in the sector and this is one of the best in France, because you receive only the best applications!
In France, the generalists like APEC and Pôle Emploi also provide offers in the sector.
GERMANY
Dice IT Job Board: Dice version in German and German speaking countries. Thanks to the reputation of Dice, it is a very good tech job board for IT job seekers and recruiters. The website is made by engineers for engineers. It works as the American one.
CENTRAL AND EASTERN EUROPE
For jobs in IT and engineering in central and eastern European countries like Poland, Czech Republic, Romania, Bulgaria or Hungary, you will find offers on multi-countries job boards, and on generalists. Stack Overflow is present in Poland for instance, and the English EuroEngineer Jobs for Hungary.
RUSSIA
In Russia, the American job board Stack Overflow is also present. You will also find offers for the sector on generalists and national job boards, just like all other countries.
It job board in AFRICA
In Africa, this is not a sector that recruits the most. Especially because of the fact that new technologies have not made a breakthrough yet on the poorest continent in the world. However, there are still offers on generalists websites in Maghreb, or in South Africa with the job board Compujobs, which is recognized in this country as the best for IT employment. The website is simple and quite efficient.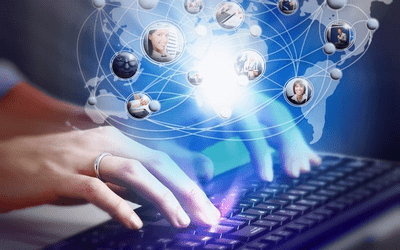 IT job board in ASIA
Japan
In Japan, the specialist Crowdworks is a good job board for IT job seekers and IT recruiters. It is also made for freelancers in the sector. With more than 6 million of view last month, it is the reference in the Japanese IT sector for publishing the most job offers.
China
The non-specialists publish the IT and engineering job offers. However, the international Regional Engineering Jobs is also present on the Chinese market.
MIDDLE-EAST
In this region, the British multi-countries job board Regional engineering jobs is offering many IT and engineering positions. Otherwise there are still the generalists.
PACIFIC
No specialists only dedicated to IT and engineering but there are the generalists and the multi-countries job boards like Regional Engineering Jobs in Australia.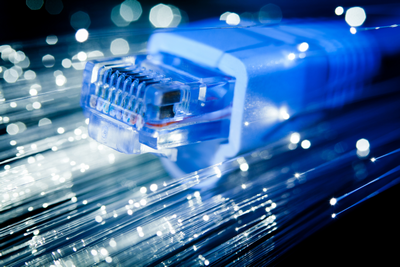 For both employers and job seekers, Jobboard Finder is the first decision-making tool for recruitment campaigns and job searches. By gathering tools and services that recruiters can use to search and compare employment websites from all over the world to find the best job search sites, it really is the best solution for recruitment needs. Today recruiters can also purchase job advertisements for the media they have selected and manage their postings directly from our unique platform. Then they can rate and review the job boards they have used in the past for our community of professionals to see.
Keep up to date with our news articles and receive them directly in your mailbox by subscribing to our newsletter. If there is a particular topic that you would like to see featured on our blog please let us know.
Article Review
Reviewer
Review Date
Reviewed Item
Author Rating