The e-recruitment market is evolving very fast and needs to adapt to new trends. Job boards always have to be innovative to provide recruiters with the best products for their recruitment needs. Recruiters need to attract jobseekers and must be more and more ingenious to get their attention.
The generation Y and its use of video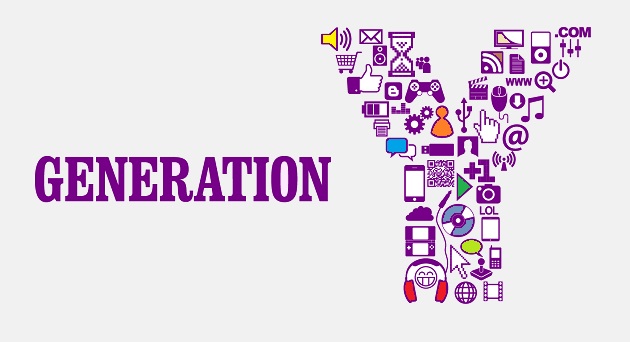 Generation Y or Millennials, gathering people born in the early 1980s to the early 2000s, could be also called the Generation Y(ou Tube) . This generation has spent its childhood with the Internet and has seen You Tube's birth in 2005. Video, technology, computers, video games and the Internet were and are part of their everyday life. They know how to use all these tools. Moreover job seekers were the first one to use videos in recruitment by sending video CVs instead of a PDF one.
Why recruitment videos can attract candidates?
Recruiters are constantly looking at ways to reach and engage potential candidates. Regular ways such as job adverts and career websites are great but not very original. In fact, there is most of the time no difference between a job offer for a position in a company A and in the company B. How does a jobseeker know in which company s/he will better fit?
Recruiters tend to be more original and sometimes use Twitter or even Instagram and Pinterest to reach candidates, but now jobseekers want more, and the recruitment video can be the new way to attract them.
A recruitment video has actually several advantages:
Grabs Attention– Most job seekers won't read everything that is written on a job advert but they are more likely to watch a video if you have one and it looks of interest.
Multiple Modalities– Online video appeals to different learning styles enabling job seekers to absorb information in different ways. Some people absorb information best if they hear the message, some prefer to see the message and some prefer to read the message. Online video covers all three different learning styles.
One To One Connection– You can convey both emotion and personality in online videos allowing you to connect with your views on a one to one basis.
Share On Social Media– Online videos are one of the most shared items on social media which means you are easily able to extend your reach and visibility.
SEO Rankings– Videos are part of Google's search Engine Results meaning it increased visibility as well as becoming a powerful tool driving traffic back to a website. In many cases an online video can appear higher in the search results than a companies' own website!
The job boards and their use of video
Few years ago some job boards such as Keljob in France, Praca in Poland or even Monster have already integrated the video recruitment to their range of products. Maybe it was too early and people were not prepared, because Keljob and Praca removed these video products from their portfolios.
Stellenanzeigen.de, one of the best job boards in Germany, decided to go for it and recently launched a new product by integrating a video into the job advert. According to the German job site, it is "an attractive mix between a regular job advert and an employer-branding video that targets perfectly Y Generation's way of using media and viewing habits." Stellenanzeigen.de offers a complete service by providing its customers a whole film crew of professionals for the recording of the video.

Other platforms such as Start Monday, Big Central or Jobularity launched recently to revolutionize the e-recruitment market.
Start Monday is an app enabling jobseekers to apply for a job with a 15-second video. Their motto is very clear "Find your next job with your 15-second video! No need for lenghty resumés or dusty PDF' s. » Within 15 seconds jobseekers have to be prepared and concise.
The French app, Big Central, goes even further because job adverts are actually video job adverts. Jobseekers must then record a video resumé on their smartphone that must not exceed 60 seconds.
Jobularity was launched in 2008 and is a job website that offers another vision from the recruitment. Jobularity enables jobseekers to build a profile and create a Video Profile Media that will help to achieve their goals. At the same time, it allows companies to post interactive job opportunities with video communicates presenting the company's culture, to promote the job listings instantly to job boards and social media networks.
And you? Are you ready to innovate?
Youtube statistics :
over 2 billion video views per day
300 hours of video are uploaded to YouTube every minute
Fatest growing search engine currently ranked #2 just behind Google
Facts:
68% of the top 50 online retailers use video content
60% of all web traffic comes from online video-clips
A video in Google's index is 53x more likely to appear on the first page.
82% of US-Internet users view videos online.
Sources: