Have you ever heard of Neuvoo? The aggregator job board hasn't even celebrated its 10th birthday, but it caught our attention thanks to the creative special features and more specifically, the taxberg. We tested the job board for a number of countries and then we interviewed Lucas Martinez, one of the co-founders, to find out exactly how Neuvoo is revolutionizing the way people think about the labour market worldwide.
Some facts and figures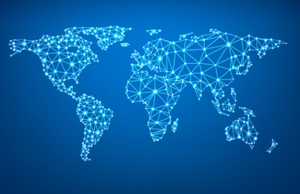 Created by Benjamin Philion, Lucas Martinez and Maxime Droux, the search engine started bringing jobseekers and job offers together in 2011 in Montréal. Since then, headquarters in Lausanne (Switzerland), Medellin (Colombia) and in Lille (France – which will be relocating soon) have popped up. The job board exists in over 60 countries (and, consequently, in a number of languages). All three founders have experience in business and analysis, having occupied positions like business development manager, risk analysist and consultant in the past. It's no surprise then that their website offers information for users to analyse if they wish to understand the labour market, salaries and taxes.
In the upcoming months, Neuvoo is planning to expand. By Q1 2019, the search engine will be available in five new countries (in Africa), in the hopes of bringing useful tools for a job search to everyone. In order to handle the new workload, 50 new "neuvooians" will join the team in one of the three different offices and a new office will open its doors in Asia. Following the job market globally is their speciality, so Neuvoo also recognises the importance of having an app for the job search in 2019. That's why users now have access to a Neuvoo app in Canada and 10 other countries will also be able to purchase it by the end of December. By the time January is over, all of the countries will have access.
For now, Neuvoo is most successful in the USA, Canada, the UK, France, Switzerland, Italy and Germany. As the company evolves though, other countries will surely be added to the list.
Salary and taxes all around the world
Despite the minimalistic design, Neuvoo is a fountain of information. As a search engine, it provides a list of job offers in a given location and it has a number of filters to help cull the offers. However, what interested us most were the salary search and tax calculator at the top of the page. From salary graphs to tax per city comparisons and the imaginative taxberg, Neuvoo aims to give people the full picture of what governments are actually charging them and their employers. Strikes and protests affect businesses all over the world (just look at the yellow vests in France), but the fight can sometimes be fuelled by misunderstanding. Some employees feel ripped off by their employer, others dream of better wages elsewhere; without realising the effects on services provided by the state. As Lucas Martinez explained to us, "people have the tendency to only focus on their personal situation when talking about their country fiscal policies, so we wanted to give them a broader picture to intellectualize fiscal debates."
In countries like France, employers and employee pay much higher taxes than they would in, say, Canada. This is because the political and social systems are quite different. Subsidies for the theater, the library and for education are higher in France than in Canada. Even if Neuvoo doesn't offer its users the entire political and social breakdown of how tax money is acquired and redistributed over the world, the taxberg is already enlightening in itself.
Sources and resources
To create the tax and salary calculator pages, Neuvoo uses different sources depending on the country. For taxes, most of the information comes from collaborations with local accountants or from official government documentation. Let us remind you that Neuvoo is present in over 60 countries! That's a lot of research right there. As for the salaries, the aggregator relies mostly on its own data. As most people who use job boards would know, companies are often reluctant to propose a salary without first having a candidate. There are even job boards that make salary information compulsory as a gimmick because it is so rare in their country. As a rule, Neuvoo has noticed that, on average, 10% of jobs display a salary range, which is enough to provide some interesting data.
Employers and tax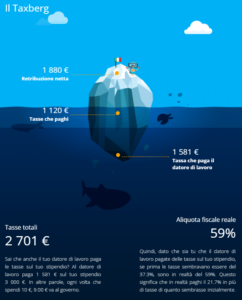 Based on the research, Neuvoo is able to determine which countries put a high tax burden on employers, and which ones let them off the hook. Among some of the major economies, we have France, Spain and Italy. In France, approximately 30 per cent of your gross pay goes towards taxes and other state contributions (like retirement) for a monthly income of € 3 000. Furthermore, in addition to that sum, your employer pays the equivalent of 45 per cent of the gross pay you received. In Italy, employee also give up 30 per cent of their gross pay for taxes and such, but employer contribute an additional 53 per cent of the gross pay to the state. You can check out their taxbergs on Neuvoo for more information.
On the other hand, the US, Canada, the UK, Switzerland, India, China and Australia have some of the lowest employer taxes. The UAE doesn't have any employer taxes at all! Let's take a look at the situation in Australia: if you earn $ 50 000 (in Australian dollars) in gross pay, you give back less than 10 per cent of the sum to the state and your employer gives back the equivalent of 0.4 per cent of your gross pay!
If you are planning to hire in any of these countries, we recommend you check out our articles on how to recruit internationally.
Employees and tax
Obviously, taxes depend largely on how much you earn so the numbers vary based on your income. This is especially true for the employee contribution. Countries have different tax breaks that can change drastically depending on your total salary. Despite that, Neuvoo was able to give us a rundown of where you can expect to pay more taxes, and where you can expect to pay less.
On average, the countries where you pay the least are Hong Kong, the UAE, Costa Rica, Colombia, Nigeria, South Africa, Luxembourg, Russia, Ireland, Norway and Switzerland. If you are planning to change countries, then why not move to a place where you'll pay fewer taxes. To find work, you can check out the local job boards in our directory.
On the other hand, the countries in which you pay the most include Poland, Sweden, Turkey, Japan and Venezuela. If you're still set on discovering any of these places, then we recommend you check out their Neuvoo tax information to avoid any unpleasant surprises.
Salary variations
As we mentioned it before, the salary information comes mostly from Neuvoo data, which means it comes from scraped job descriptions. From one country to another, the same position can offer very different salaries. This is because the salary depends greatly on offer and demand. As an example, Neuvoo gave the salary of a truck driver in the USA and one in the UK. In the US, a truck driver can expect to earn $64 261 per year (€56 643.18) according to the data on Neuvoo. However, in the UK, the average salary for a truck driver is only £18 018 per year (€20 279.75). It really just depends on the shortage of workers in a given country and on the working conditions.
Labour market diversity
Neuvoo has definitely utilised tax and salary information from all around the world to help users better understand the financial side of their job. In the future, the team even hopes to provide educational resources to employers and candidates so that they know what to observe in the global employment market.
However, the work ethic and the cultural differences go much deeper. Adapting to each country can be quite a challenging task. "Scaling at a low cost when you have little to no money is definitely one of the hardest things we've had to do here at Neuvoo", Lucas Martinez told us. "Being able to index content in Arabic or Chinese leads to a number of additional problems". Before even considering customised interfaces, assigning locations and specific job categories per country alone are particularly time-consuming and perplexing tasks. The hardest challenge though, is to update the websites since hundreds of millions of requests are logged every month. Worldwide, Neuvoo generated 35 million visitors for the month of November, up by 125 per cent from last year. It's a very demanding daily task for the team to act fast and minimize errors on the site.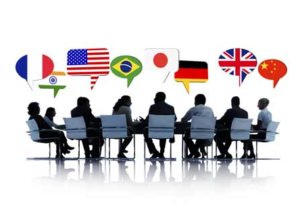 Luckily, Neuvoo is made up of a very culturally diverse team. The company started in Montreal, which is one of the most trilingual city on the world, and the founders grew up in Switzerland where three major languages (French, German and Italian) are spoken. Not only does this mean that the staff is bilingual, but they understand the importance of diversity in the work place. Companies looking to recruit different ethnic groups are more likely to find the right support at Neuvoo, thanks to their experience with so many cultures and languages. The team strives to understand local nuances and hires employees with the same values: open-mindedness, a love of languages and a desire to share knowledge to improve recruiting worldwide.
Neuvoo isn't the only company interested in language skills. As the world becomes more and more connected, being bilingual allows jobseekers to apply to twice as many job offers simply because they can communicate with twice as many recruiters.
As the Neuvoo logo would have us believe, opportunities are infinite. So, happy job hunting!
---
We hope our article on Neuvoo was enlightening. Do you have a suggestion for our blog? Let us know in the comment section. ;)
Author:
Ali Neill
As the job board tester and blog editor for the Jobboard Finder, Ali works on job boards from all around the world and keeps a close eye on the recruitment trends thanks to a number of sources, including the website's social media pages.
Article Review
Reviewer
Review Date
Reviewed Item
Author Rating