It's estimated that hiring the wrong person can cost a company anywhere between £20,000 and £50,000 ($25 000 and $65 000) when you take into account factors like management time, lost productivity and re-advertising. When that person is not just unfit for the job, but dishonest to boot, the cost of the damage can be even higher, affecting reputation and assets, too. Actually carrying out an efficient recruitment campaign can be quite tricky.
If it was easy to hire the right candidate, then everyone would. Unfortunately, recruitment researchers have found that as many as 74 per cent of employers admit to having made a bad hiring decision at one time or another.
Having said that, 33 per cent of those questioned admitted that their bad hire was a result of the candidate lying about their qualifications. Meanwhile, 10 per cent admitted that the problems came about because they didn't carry out the correct background checks.
With this in mind, here are eight tips to follow to make your own recruitment process more watertight.
Be clear about your expectations from the get-go
Recruiting starts with the job advert, so it's important to be clear about what kind of candidate is targeted. To do that, ensure your job description makes note of desired personal characteristics as well as the professional skills and experience you are looking for in a potential candidate.
You can even mention that candidates with great attendance records and other commendable attributes linked to their work ethic will be looked on kindly. This also helps jobseekers learn about the company values.
Include a reference to honesty in your application material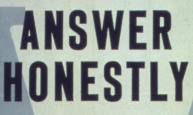 Application material can vary from questions to personality tests and/or other exercices. If you choose to give potential candidates an application form of questions, recruiting will potentially take a little bit longer but it could be the key to getting you the right hire.
After each question on your application form, make a reference to how you expect the candidate to answer honestly. Make tiny tweaks to the wording of questions, too, to hit home the honesty element. Here's an example:
you can include a word referring to truthfulness like we did here:  'list your reasons for leaving your last five jobs' becomes 'list your true reasons for leaving your last five jobs'.
As we've seen in the past, words can greatly affect which candidates respond to job adverts and the same goes for questions.
Check references early
In many companies, it's common practice to only ask for references after the interview stage has been completed. Some businesses even make job offers in lieu of receiving satisfactory references.
To ensure information gathered during the hiring process is more reliable, companies should ask for references after shortlisting the first batch of candidates and before the face to face interviews. By following this order, employers can include questions about the references during the interviews and to clarify any issues that may arise. They can also ask more pertinent questions about past experiences.
Adopt strict reference check procedures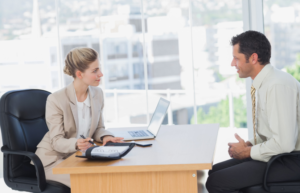 It may sound like common sense, but businesses should not accept references from the job applicant themselves, as these could be forged. References should be gained directly from the referee themselves. It's also helpful to ask the referee to answer a few direct questions about the candidate, rather than simply asking for a free flowing prose-style reference. Use the questions to:
Clarify details, such as the candidate's exact former job title
Ask more probing questions such as whether the candidate had any weaknesses
Ask if the former employer would rehire the candidate
Maybe one day, blockchain will guarantee honest referrals and an accurate list of past experience. Until then, it's up to recruiters to remain vigilant.
Carry out DBS checks
If your business works with young or vulnerable people, carrying out DBS checks will already be an automatic part of your recruitment procedure. However, since DBS checks were created with the sole purpose of 'assisting employers in making safer recruitment and licensing decisions', they can prove useful for other sectors as well.
Employers in the banking, law and accountancy sectors can carry out Standard DBS Checks, while employers in any industry can request that a Basic DBS Check be carried out. Even if you're a hairdressing business, these checks could mean more peace of mind.
Tailor interview questions around the Seven Non-Negotiables
International business expert David K Williams explains that he employs a strategy of Seven Non Negotiables to ensure he attracts the most trustworthy candidates. In other words, he looks for signs and openly asks questions related to respect, belief, loyalty, commitment, trust, courage and gratitude in the recruitment process and focuses on these as key pillars of the business once the right candidate has been hired.
Complete the hiring process swiftly
The best – and often the most trustworthy – employees don't stay without a job offer for long. If your recruitment process is drawn-out and too lengthy, the chances are that the top candidates will receive a job offer from another firm before you've made up your mind. When you decide to hire a new candidate, make the recruitment process as slick as possible. If you really don't want to do away with your many recruitment process steps, then you can always consider making exceptions for particularly skilled candidates.
Consider adding a personality test into the recruitment process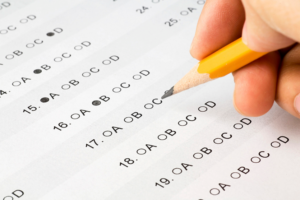 For some recruiters the jury is out as far as personality tests are concerned. However, It's now believed that there are more HR departments administering personality tests than there are ones that do not. Some statistics suggest that as many as 62 per cent of HR departments now use personality tests in their recruitment process. The tests might not be everyone's cup of tea right now, but, as AI technology evolves, they are bound to be the way of the future.
The Myers-Briggs test (similar to the Keirsey test) is a popular one. The test consists of 93 questions that can be answered with either an A or a B option. At the end of the test the candidate is assigned one of 16 personality types.
While employers shouldn't use this analysis in a silo, it can help recruiters learn a little bit more about the person they are potentially hiring. Certain personality types, for example, can be more self-destructive than others. If that's the case, you could always bring that up light- heartedly in your interview.
We hope our 8 tips have shed some light on how to carry out a more efficient recruitment campaign in a corporate setting.
---
We would like to thank Jagriti Patwari for this article. As a chartered accountant, her expertise in recruiting comes from working in a highly regulated profession and she has put it to good use in the employee screening business. As the director of Online DBS Checks, Jagriti is at the forefront of the employee screening world, providing clients with pre employment vetting services such as DBS (formerly known as CRB) checking and other background checking.
Author:
Ali Neill
As the job board tester and blog editor for the Jobboard Finder, Ali works on job boards from all around the world and keeps a close eye on the recruitment trends thanks to a number of sources, including the website's social media pages.
Article Review
Reviewer
Review Date
Reviewed Item
Author Rating