In an increasing war for talent, business is deploying ever more sophisticated tactics when it comes to recruiting. The Royal Air Force (RAF) is no exception. The aerial warfare force is comprised of experts in war and tackling difficult problems, so we wanted to see how they approach the recruitment issues of 2019. AllTheTopBananas was granted special access to the Royal Air Force's recruiting HQ to find out just how they do it.
Where the recruitment starts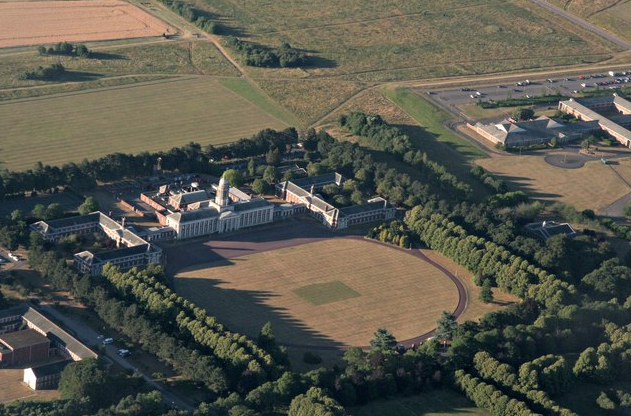 Based at RAF College Cranwell in Lincolnshire, Recruiting and Selection (R&S) is the nerve centre for all aspects of signing up the next generation. Whether it's pre-screening, group interviews, customer relationship management or the growing use of AI, organisations are looking for an advantage to get the best recruits and stay ahead of the competition. For the RAF, the different tactics are tested to ensure the recruitment process is efficient. Needless to say, it makes commercial sense to get costly up-front recruiting right the first time.
As most of us in the industry know, "as recruitment gets harder, the only solution for employers is to get better at attracting and retaining the right skills" (quote from a 2018 report on the job market by the Recruitment & Employment Confederation). It couldn't be more true than for the future defence of the UK. RAF can't recruit based on a one-off interview. The process is actually rather complex.
For candidates who apply to join as Airmen or Airwomen (which make up the majority of the yearly recruiting targets of circa 2 500), there is a seven-stage process. This is designed to understand key skills required for a successful career, such as effective intelligence, motivation and personality. As the RAF explained, this is vital to maximise the chances of getting the right people in the right positions and at the right time.
Even if the stakes aren't the same, getting to know candidates better and going beyond a CV is becoming more common place with civilian business too. There's a difference though.
As Steve Peters, a Squadron leader for the RAF, said, "the armed services are unique.  We will deliberately put people in harm's way.  We therefore have to make sure we do everything we can to make the right decisions by us and the individual". Steve Peters heads up Sponsorship and Aptitude Testing for the RAF so he works closely with the recruits.
Recruitment adapted to the candidates
Everyone starts with the Airmen Selection Test (AST). This timed exercise in exam conditions, covers seven areas including verbal reasoning, work rate, mechanical and electrical comprehension.
Margaret Bailey, Head of Psychology explained that, "the AST is designed to help us assess roles for which the candidate is best suited to and the likelihood of success in future training in their chosen trade.  It has been developed in-house over time, specifically to address the unique requirements of the RAF". Whereever you work, a certain amount of collaboration is needed, but our strengths don't always correspond exactly to the predefined role. By having a better understanding of candidates, the RAF maximises its recruits key skills and can find the best role for them.
While the RAF has been effectively using these techniques for years. Now, more and more private industries are using pre-assessment questionnaires or personality quizzes to better understand the profile of candidates. Even if a job description needs to list clear requirements and specific tasks, redefining the job for the right candidate could greatly improve recruitment everywhere.
Personality tests: yay or nay?
We are starting to see a new trend in recruiting, where companies are using personality tests to better understand their candidates. A recent survey of global HR professionals by CEB, one of the largest providers of online talent tests, indicated that 62% of respondents used some sort of personality test pre-hire.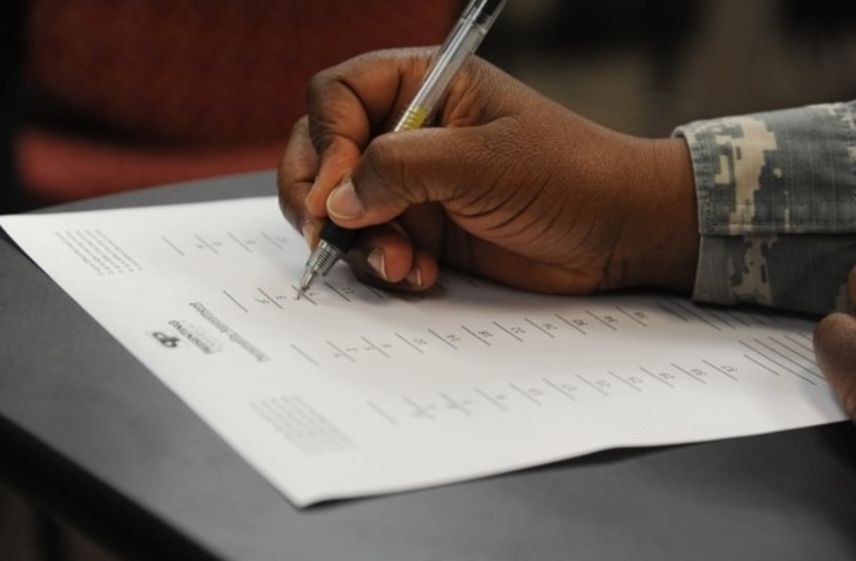 That said, the RAF was keen to stress, personality tests are not something they use. Mrs Bailey said, "personality tests do not provide any added value to our current established recruitment process". It's no surprise that a psychologist should warn against personality tests, when you consider that psychology professionals refrain from using such tests. More and more, the accuracy of personality tests has been disputed. Even if this is a step forward for recruiters – because it shows a desire to understand candidates – it might be the wrong step all the same.
Interview observation
To delve deeper, the RAF looks for behavioural evidence from selection interviews. These interviews are the candidates' opportunity to demonstrate, with real examples, whether they fit the RAF culture. Unlike personality tests, there are no preconceived conclusions based on relatively limited response options.
Mrs. Bailey weighed in on the subject: "We work closely with the trades to best understand what they require the recruit, once selected, to undertake competently so the AST and the interview process have to strike the balance of not being too hard or too easy.
"If a trade, for example, needs a greater emphasis on a certain part of electrical comprehension, then that will be made harder while other areas won't be as important. We couldn't have this flexibility with off the shelf personality tests when we're recruiting for more than 50 trades across the educational spectrum".
Bulk hiring Vs specific roles
Let's not forget that there is a distinct difference here between military recruitment and civilian counterparts. A company in the private or public sector might be looking for a specific role to fill, at a certain level such as a senior manager. The RAF is looking for something different. With so many roles to fill, it can be more flexible.

"We don't recruit the finished article", Sqn Ldr Peters explains. "We want to unearth the raw talent and develop that throughout their career. Often recruits have not left home before, so to see them develop over 11 weeks (first phase of training) and pop up on graduation, fitter, slightly slimmer and motivated to move on in their career, is incredibly satisfying". Does this mean companies should focus on training their employees rather than hiring the "finished article", as Sqn Ldr Peters put it?
Call it evidence based recruiting or detailed customer relationship management, it's working. Those who successfully make it from initial recruitment, through training and into their chosen trades are just over 90% for first years 16/17 and 17/18.
At some point though, recruitment within any sector has to take a leap of faith. Completely eliminating human instinct out of the process no matter how many steps there are in place is impossible. Decisions must be made.
Conclusion
Data-driven hires are allowing businesses to avoid appointing based on gut instinct, but crunching stats can only go so far.
The RAF has combined data and experts in areas of the recruitment pipeline with service requirements to hone their process and maximise the chance of success.
This is an intense investment in manpower and budget. Could civilian business do the same? With a reducing talent pool in an increasingly competitive market, can employers afford not to?
This is a collaborative piece by David Ogden from the search engine AllTheTopBananas and Ali Neill from The JobboardFinder.
Author:
Ali Neill
As the job board tester and blog editor for the Jobboard Finder, Ali works on job boards from all around the world and keeps a close eye on the recruitment trends thanks to a number of sources, including the website's social media pages.