As the healthcare industry continues to expand, healthcare professionals are expected to be in high demand for the foreseeable future. Recruiting them poses a problem for many hospitals. The healthcare industry is in massive need of qualified healthcare professionals, and one of the most in-demand positions is for Registered Nurses. International Nurses Day on the 12th of May reminds us just how important our nurses are. The nursing workforce from the baby boomer generation slowly are beginning to retire so new nurses are needed to fill their positions to meet the rising demand of the healthcare industry. Since the healthcare industry is growing so rapidly, the number of Registered Nurse graduates has trouble keeping up. The problem is that the graduation numbers aren't rising fast enough to account for the massive demand in the healthcare industry. Luckily, there are some key ways to recruit more nurses.
This means that healthcare companies, facilities, and hospitals need to do all they can to attract nurses to meet the rising demand and remain competitive as other organizations and hospitals compete for the same candidates. There are several key ways that hospitals and healthcare organizations can attract and recruit more nurses in the increasingly competitive healthcare industry. We have listed the top four to get you started.
1. Use healthcare job boards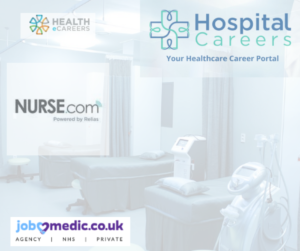 One of the best ways to recruit more nurses is to use niche job boards, and in this case, you'll want a healthcare one. Increasingly, qualified healthcare professionals are trying to find ways to connect directly with employers and hiring managers. When possible, healthcare professionals are using niche job boards as opposed to some of the larger generic aggregators like Indeed, ZipRecruiter, and Monster. These large job aggregators often make it difficult for healthcare professionals to find the exact jobs they are looking for and recruiters cannot target specific candidates. Unfortunately, some countries do not have specialist job boards for healthcare, in which case recruiters must consider different strategies.
The great thing about a niche job board is that the filters are adapted to the sector, so you can be more specific about requirements. For this reason, more and more recruiters are turning to hospital job sites like HospitalCareers to save time and apply to the jobs that they are interested in.
These healthcare niche job boards mean that the money invested into recruitment is more likely to lead to interesting applications. These sites also allow candidates to browse offers, without a specific job title
2. Highlight your employee benefits
One of the best ways to recruit more nurses is to identify what separates your healthcare organization from some of the other ones that you're competing against. Try highlighting what separates you from other employers by featuring your employee benefits. Each employer offers different benefits to prospective candidates so recruiters should consider seeing what the competition offers and then matching it. Another way of ensuring your benefits are the most attractive is by simply asking candidates and current employees what they want. No one knows better what it important to nurses than nurses themselves.
When first applying, job seekers don't need the best employee benefits to consider your job, but they do need some incentive to go further in the recruiting process. Even if your benefits only consist of an "Employee of the Month" or free drinks and snacks, you can still stand out as a great organization by highlighting the benefit to prospective candidates.
3. Offer referral compensation packages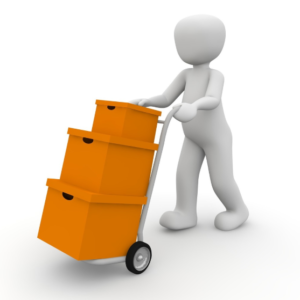 The next key way to hire more nurses is to offer referral compensation packages. One of the best ways to find new nurses is to offer compensation packages to your current employees who refer a nurse for a new position. The healthcare community is very connected and nurses from different hospitals often know each other. This means they can share the news of new openings with relevant candidates.
In addition, you can use the referral compensation packages as another employee benefit, as an additional way for employees to earn money. Studies show that referrals lead to a higher retention rate and faster training. It is definitely one of the cheapest ways to recruit new employees.
If you hire a great nurse thanks to a referral, it's always nice to tell the referrer. It could also give you a chance to see if that same person knows any other relevant candidates.
4. Expand your marketing efforts to technology
To recruit more nurses, try expanding your marketing efforts to new forms of technology. The recruiting industry is rapidly changing, and job seekers are utilizing new tools to find new jobs as they become readily available. One of the modern ways that job seekers are looking for new jobs is on social media. Social media is a great way for job seekers to find and share jobs that could potentially interest their friends.
Nearly one in every three individuals is on some social media platform, which means it is one of the best ways to interact with potential candidates. Expand your marketing efforts of your recently available positions to social media platforms to attract candidates you might otherwise miss.
5. Advertise in the hospital
Speaking of expanding your recruitment to different platforms, why not also advertise to the people spending the most time in the hospital: the patients and their loved ones. There is no shame in advertising clear job offers on the hospital bulletin board or next to the reception desk. Whether recruiting for a clinic or a different healthcare structure, the patients and other visitors could know relevant candidates or even want to apply themselves. Furthermore, it is more likely that they live close by, whereas commute can quickly become an issue with candidates who are not locals.
6. Provide flex scheduling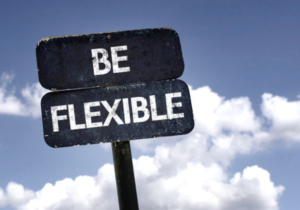 In 2019, flexible hours is one of the most important aspects of a job, and nursing is not different. Nursing requires healthcare professionals on-demand 24/7, which means they make a fantastic candidate for flex scheduling opportunities. Nurses often go above and beyond in their daily routine as they're interacting with their patients. Technique and personality are arguably as important as each other in this profession. For that reason, you don't want stressed or unhappy employees. Flexible hours mean your nurses can deal with personal problems outside of the office, in order to show more emotional support to patients.
Flex scheduling for nurses is a fantastic way to highlight the value you see in them and show your understanding on the mental and physical challenges of the job. When you offer flex-scheduling opportunities, the number of nurses who are interested in your open positions will steadily rise.
7. Communicate on a personal level
If you're recruiting nurses, empathy and human interaction are particularly important. Nurses care for patients, so you have to show that you care about them. The best way to get around this and recruit more nurses is by personalizing your nursing recruitment efforts. Not only will human interactions enable you to get to know your candidates, but you will be able to evaluate their communication. Expressing compassion and understanding are a part of the nursing profession and recruiters need to interact with the candidates to assess if they are capable of conveying those emotions.
For this to work, you'll need to adapt your e-mails and recruitment approach to each candidate. Each nurse must be handled differently to assess this part of the profession.
---
About the Author
Ryan Bucci is a Content Strategist with HospitalCareers. HospitalCareers is one of the leading healthcare job sites for healthcare professionals with over 27 000 healthcare jobs, career advice, and career insights.
Author:
Ali Neill
As the job board tester and blog editor for the Jobboard Finder, Ali works on job boards from all around the world and keeps a close eye on the recruitment trends thanks to a number of sources, including the website's social media pages.