Choosing a career is an important decision. People love to explore their passions, but at the end of the day there are far more things to consider than just your likes and interests. Jobseekers need to consider not only the current job market, but also tomorrow's market. We are in a rapidly changing world where some of the most traditionally secure career fields may not even exist in the next twenty years. In fact, according to the World Economic Forum, "As many as 65% of primary school children today will work in jobs or fields that don't exist yet". Although it is difficult to predict what careers will be needed in the future, jobseekers can make educated guesses based on current trends. Here are a few fast-growing jobs to consider.
Data Scientist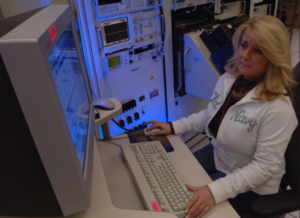 The demand for data scientists around the world has risen over the years. According to a report from Indeed this year, there has been a 29% increase in demand for data scientists year after year and LinkedIn data indicates that there is a shortage of 151 717 people with data science skills in the US alone. Data scientists store, analyze, and present data in order to help a business or organization reach its goals. Companies of all sizes and industries rely on data scientists to analyze and organize raw data. The high demand is often reflected in their salary. Being a data scientist comes with an attractive salary, one of the highest in the software sector. Since the European Parliament passed the General Data Protection Regulation (GDPR), there has been an increase in the demand for data scientists. However, these regulations have also limited the ways data scientists can use the information they collect.
There are many skills required for the position of data scientist. To have a successful career, it is essential to have knowledge of maths, statistics, databases and computer science. It is also good to have an understanding of a variety of programming languages and big data platforms. In addition to these technical skills, communication skills are also important for data scientists. Data scientists are often tasked with explaining complex technical information to their colleagues who are not as well versed in the language of data science. This knowledge and skillset makes data scientists an invaluable part of any organization.
Software Developer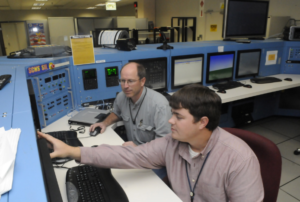 In the ever-changing world of technology, software developers play a crucial role in the creation of computer programs and applications. Software developers design programs, monitor performance needs, and perform maintenance and upgrades to existing software. There are two types of software developers; systems software developers and applications software developers. Both types of developers work to design and improve the technology that many of us use every day.
It is important for software developers to have a well-rounded skillset. Individuals with an advanced knowledge of computer science, an eye for detail, and creativity are likely to be well suited for this career. Software developers are often assigned projects where they must work with programmers and other technology professionals. For this reason, teamwork is an important skill to have. One of the most valuable skills a software developer can have is the ability to learn quickly. Software developers are employed in an industry that is changing and evolving every day. New technologies, languages, and frameworks are being introduced all the time, so a person who can keep up with this rapid pace and apply the newly acquired knowledge to their projects is likely to excel in this career.
Corporate Social Responsibility Specialist
People are more concerned with making a positive impact on the world around them than ever before. Many companies have also committed to making positive changes both locally and globally through a practice called corporate social responsibility (CSR). Sometimes referred to as responsible business conduct (RBC), CSR can mean a variety of different things. Companies can use CSR to advocate for charitable causes, further their philanthropic involvement or improve on their environmentally friendly objectives. For many organizations, a good CSR strategy not only allows them to help the world around them, but it can also be an attractive incentive for socially conscious job seekers.
Unlike some of the other careers included in the list, there are far fewer technical skills required for this occupation. Two of the most valuable skills a corporate social responsibility specialist can have is excellent communication skills and PR or marketing experience. This role involves a lot of internal and external communication. Corporate social responsibility specialists must ensure that employees are aware of and engaged in the company's CSR policies. They also must inform the public of the company's socially responsible actions through various means including press releases, digital content and sustainability reporting.
Environmental Engineer
The need for environmental engineers has increased in recent years in an effort to address global environmental issues. Environmental engineers work to solve environmental issues such as climate change, pollution, improper waste disposal, and unsafe drinking water. The professionals in this fast-growing job often work with local and federal governments to help improve environmental measures in their community. They also advise organizations on the safest ways to clean contaminated areas.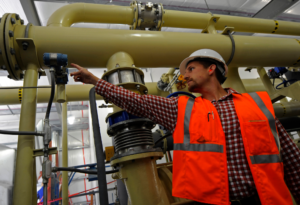 Environmental engineers need a variety of skills to succeed in this field. Problem solving and critical thinking are two incredibly important skills that they should possess. Environmental engineers will be faced with unique problems that may require creative solutions. It is also good for them to have some knowledge of the laws, legal codes and government regulations in their area. This can ensure that their practices are in line with the expectations of the town or country. In addition to other engineers, environmental engineers often work with urban planners, hazardous waste technicians, and environmental scientists, so it is important that they can work well both individually and in a group setting.
Information Security Analyst
Cybersecurity is a growing concern around the world. The rise in cybersecurity threats have contributed to the growing demand for cybersecurity professionals like information security analysts. The job is growing fast! Information security analysts put security measures in place in order to protect an organization's computer system. They work to prevent cyberattacks, install firewalls and data encryption programs, and investigate security breaches.
It is important for information security analysts to be detail oriented. They are responsible for identifying and fixing vulnerabilities in their company's system. If they fail to notice issues, it can provide an opportunity for a cyber criminal to infiltrate the system. Information security analysts are often tasked with explaining security measures to employees and senior staff. For this reason, it is important for information security analysts can communicate their findings clearly to employees across all levels of the organization. Information security analysts play an important role in protecting an organization's most valuable commodity: their electronic data.
When choosing a career, it's important to consider a variety of practical factors. There many exciting jobs that are growing in popularity around the world. It is nearly impossible to predict which careers will thrive in the future, but by observing career trends and considering the emerging global problems that need solutions, jobseekers can make wise decisions concerning their future.
---
We would like to thank Kelsey Hawkins for this contribution. Kelsey is a writer and media specialist for North American Van Lines. She regularly produces content for a variety of informational and lifestyle blogs.
Author:
Ali Neill
As the job board tester and blog editor for the Jobboard Finder, Ali works on job boards from all around the world and keeps a close eye on the recruitment trends thanks to a number of sources, including the website's social media pages.