When we think of using social media for recruitment, job searches, and networking opportunities, we naturally think of LinkedIn. After all, it is the platform that career professionals and businesses use to establish their profiles, participate in any number of groups, postposition openings and/or resumes. Indeed, LinkedIn has become a strong platform for companies and jobseekers to "connect".
However, companies have come to realize that a lot of talent is not using LinkedIn, or that there isn't enough. Generation Z and millennials are using a number of other platforms – like Instagram and SnapChat. In the Western world, many people use Twitter to follow news and specific companies. Facebook remains the popular platform to stay in touch with friends. What this means for both recruiters and jobseekers is that there are a number of ways to find each other, connect and interact.
Ultimately, social media strives to help users navigate their platforms efficiently. You connect on LinkedIn, you follow on Twitter (and Facebook) and you like or comment on content on Facebook or become friends with other members.
What follows is a synopsis of how and why businesses can use social media for recruitment purposes and, then, how job seekers can and should use it as well.
Companies
The Benefits
Businesses can use social media in many ways. Whether you're looking to fill job positions or you want to feature your employer brand, social media is an efficient and easy way to connect with potential candidates.
Promoting the brand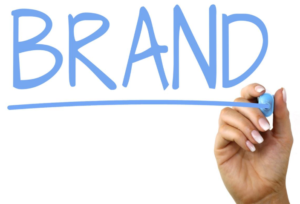 Over time, a business posts a lot of information about itself on social media. It provides visitors and followers with an inside look at its operations, its values, and its goals/missions. You might also have a blog or an events page. If no one visits the company website, the content is going to waste. However, you can actively reach out to followers on Twitter, or send invitations to talent on LinkedIn.
Protecting the brand
Social media can be used as a tool to respond to customers and candidates. Many company pages now have a chat window on Facebook, which means candidates can reach out to the company for advice and assistance. If a candidate has not received a response to an application, it can deter them from applying in the future. Thanks to chat support, you can reassure your candidates and pass on relevant information to recruiters or those in charge. The company can then respond and resolve the issue, demonstrating that it cares about its candidates and will take action to improve communication. Social media is also a great way to feature testimonials and feedback from employees, clients and other candidates.
Posting offers for free
When a company posts its position openings on its social media platforms, followers will see them. If your followers are interested in your product or service, then they might be interested in working for you. If they aren't looking for a job, your followers might share the offers with friends (remember that Facebook is all about connecting with people you know and trust). One of the most successful networking groups, BNI, is built on word of mouth, because it works!
Reaching passive candidates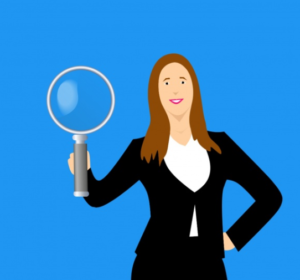 Posting openings on social media is a great way for businesses to reach "passive" potentials – people who may not be actively looking but who would be interested in making a career change if a more attractive position came along. It's important to think like your target audience. In fact, many companies say that this is the biggest benefit of being on social media. Does my ideal candidate use Twitter (a journalist for example) or Instagram (a designer)?  When are they connected (in the morning, in the afternoon or in the evening)? Asking these questions is all part of creating a candidate persona.
Simplifying the background checks
People post and re-post a lot of content on social media; they also post photos and videos. They share personal opinions and events from their life. In the 21st century, not only to companies check candidates' social media, but they expect candidates to have some type of personal account. If not, more than 50% of employers would reconsider hiring a candidate. The great thing about recruiting through social media means that the candidates have a social networking account and that you can check it out easily. This gives recruiters insight into whether a candidate would be a good "fit" for their culture/environment.
The Drawbacks
Despite all these advantages, there are drawbacks. You cannot rely solely on social media for your recruitment campaigns and this is why.
A lot of great talent does not actively use social media to search for positions. Many use job boards or go through recruitment firms for career opportunities. These platforms have existed for decades and continue to develop because they work.
For hard-to-fill positions that required very specific skillsets, niche recruitment firms may be your best choice. They have better searching skills and they can screen, pre-qualify and narrow down the candidates. Furthermore, as experts in the field, they will know which candidates are worth interviewing, and which aren't.
There are also some legal implications when using social media. Federal law prohibits discrimination in hiring, based on race, gender, age, etc. If a company is using social media to check candidates, the company could be accused of discrimination. Furthermore, various scandals regarding AI job targeting on social media platforms like Facebook have damaged the reputation of this type of recruitment. This can do serious damage, so the challenge will be to proceed with care and caution.
Candidates
Benefits
Jobseekers (both active and passive) who have a strong presence on several social media sites, with many company pages, can benefit from using these platforms.
Following attractive companies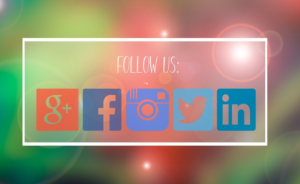 If you would like to work for a specific company, then you can follow them on social media and even interact with their posts. A number of job boards also have following options (think GoldenLine and Totaljobs) but you cannot interact as seamlessly. It's a great way to keep a finger on the pulse and get notifications when positions are posted. If ever you apply for a position, you can even reference company activity because you'll have followed it on social media.
Establishing a professional presence
Imagine a computer science professional has just completed his Ph.D. in data science. This is a major accomplishment. Maybe an architectural engineer has just completed a major project. This, too, is a major accomplishment. When these individuals can publicize their accomplishments on social media, they establish their expertise and can point potential employers to their social media pages. This is particularly true for LinkedIn.
Discovering company culture
Companies on social media often cover news from within the company. This might be such things as new products or services, but also departments and employees, and visuals of the work place environment. The language and writing style of posts also reveal a lot about organizational culture.
Drawbacks of Social Media for Job Searches
There are challenges to conducting job searches solely via social media for candidates too. Here are just a few:
If you have any potentially damaging posts or photos, it is best to delete them. Unfortunately, we don't always have control over shared media. If a friend posts a comment or photo, which you cannot take down in time, it could damage your professional image. You may have to develop an entirely new profile on some platforms. Creating a new profile is critical, too, if candidates are to come across as professional. Many jobseekers enlist the help of professional resume/CV writers. This could be reputable freelancers who can be found on a number of sites like com or through writing services, such as Trust My Paper. They can help write a professional LinkedIn page, or review content on other social media plateforms.
Many very attractive positions will not be posted on social media (even on LinkedIn). In fact, many positions are not openly advertised at all. For this reason, you must expand your horizons beyond social media. Large companies don't want to be bombarded with irrelevant CVs, so some are quite private about their job offers.
Job boards continue to play a major role in recruitment. With so much to offer both candidates and recruiters, it's no surprise that they are still the leading platform for career opportunities.
Social media is becoming a place for both companies and jobseekers to connect and start discussions about position openings and company activities. The use of these platforms is likely to grow in the future. However, that doesn't mean that the demand for job boards and recruitment firms won't grow too.
---
This is a collaborative piece, written by Diana Nadim and Ali Neill. Diana is a writer and editor who has a Master degree in Marketing. She combines her passion for writing with her interest in research and creates thought-provoking content in various fields. Diana also runs her own 3to5Marketing blog. What inspires her the most in her writing is traveling and meeting new people. Follow her on Twitter.
Author:
Ali Neill
As the job board tester and blog editor for the Jobboard Finder, Ali works on job boards from all around the world and keeps a close eye on the recruitment trends thanks to a number of sources, including the website's social media pages.