When applying for a job, the most important thing is getting noticed so that you can impress your future employer in an interview. To do that, you need to rely on your cover letter and CV, so you want it to convey more than just a list of experiences and studies. Afterall, companies don't hire robots, they hire people, so the information will also be of a personal nature. The tricky part is knowing which personal information on your CV is useful, which information could play against you and which information could put you ahead of the other candidates.
A Photo
It is not because you are more attractive that you necessarily have an advantage. Candidates chose to include a photo so that their recruiter has a better idea of whom they might be hiring. The most important thing is to choose a photo, which will convey professionalism. In today's day and age, recruiters often look up their candidates before hiring them and sometimes before even interviewing them. Even if you do not include a photo, your recruiter has probably found one of you anyway. If you chose the photo on your CV, you have more control over the image you want to create.
Your Age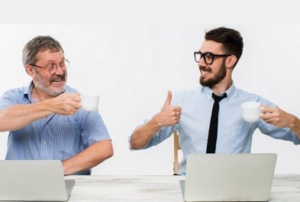 If you are between the ages of 27 and 40, you are just what most recruiters are looking for! For the rest of us, age can be a delicate subject and a potential disadvantage. Jobseekers under the age of 27 can turn their youth into an asset for certain positions though. For instance, women fresh out of university are usually not going to leave the company within the next couple of years to start a family. Graduates can also highlight their age if they are applying for a job, which requires a lot of travelling. Furthermore, young candidates have grown up in a world of innovation and technology that some older candidates sometimes are not as au fait with. In these cases, the personal information could play in your favour on your CV.
As for the older candidates, they can also turn their extra years into something positive. In many cases, older also means wiser and more experienced. An older candidate has usually been in the same company for a longer amount of time too, which proves their loyalty and stability. If you think those are assets the company could be looking for, then you should definitely highlight them on your CV.
Your Gender
Even if a company cannot openly discriminate against women, the fear of losing a female employee because she chooses to start a family or cannot work as many hours is still an issue in the workforce. However, if you are applying for a position, which is gender specific or if the position is in a field where women are a minority, highlighting your gender could put your CV above the others.
If you are applying to a job in a foreign country or if you yourself have a foreign name, specifying your gender could prevent an awkward interview. Some names are more ambiguous or unusual than others so it really depends on what your past experiences have taught you.
Your Nationality
Some jobs require you to be of a certain nationality in certain countries. You will need to research the requirements for professions in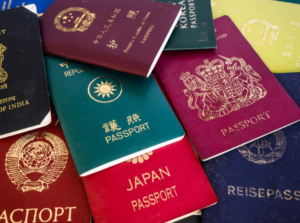 foreign countries before applying. If you do not know where to find the information, including your nationality will prevent you getting your hopes up since the recruiter will know if you are eligible. Sometimes, your nationality can be reassuring if you have an unusual name that sounds foreign. Once again, past experiences can help you decide if it is necessary to be more explicit. It could be a good idea to include visa information, if there are limits to your working hours or if you intend to change your visa status.
Finally, it is a good idea to indicate your nationality if it could be an asset to the company. If you speak other languages or if you have a cultural background, which can help the company grow, then it can play in your favour to state it. Furthermore, having family overseas could mean you are more open to travelling.
Your Marital Status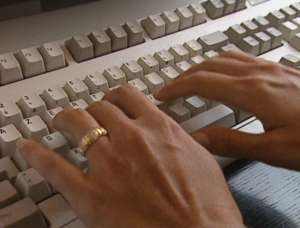 The marital status is a difficult subject. Depending on the job you are applying for, being married or being single might be more appealing to recruiters. In some fields, having a family shows stability and responsibility in your personal life, which could mean more stability in the workplace. If the industry requires a lot of travelling, it is better to be upfront about your situation so that there are no bad surprises.  On the flipside, if you are single and you want to emphasise your lack of personal ties, you can include your single status on your CV.
Your Social Network
When it comes to social networks, 70% of recruiters check candidates' social media before hiring them. With that in mind, there is a high likelihood that, even if you do not include your Facebook or Linkedin page, the recruiter is going to see it anyway. Obviously, you need to make sure your pages are up-to-date (especially the more professional social media like Linkedin). As for any other web activity you have, it is important that it does not convey an unprofessional side of yourself. Including your social media can provide an insight into some of your personal projects. If you write great short stories or if you take amazing landscape photos, your blog or your Instagram can be a refreshing way to show the recruiter that you have a creative mind as well as a great work profile.
---
We hope you enjoyed our article on when and how to include personal details in a CV! If you have any suggestions for the Jobboard Finder blog articles, please let us know.
Author:
Ali Neill
As the job board tester and blog editor for the Jobboard Finder, Ali works on job boards from all around the world and keeps a close eye on the recruitment trends thanks to a number of sources, including the website's social media pages.