In November, Goldman Sachs decided to let the dress code lie for tech staff. This had us wondering how important the dress code is in recruiting. Does a dress code lead to discrimination?
There are hundreds – if not thousands – of articles about which clothes are acceptable in the office. More than ever, employees are wondering what they can get away with wearing to work, and what "casual" really means. One article gave a list of what not to wear, including faded jeans, hoodies and any clothing too comfortable. In fact, don't do anything your boss wouldn't do.
However, some of us don't know who our boss is yet. For candidates facing the interview process who aren't sure if they need a new wardrobe, we wanted to address the interview dress code issue.
Varying expectations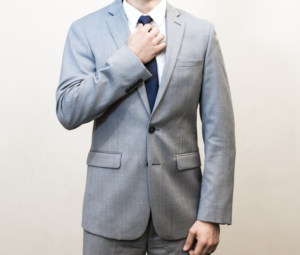 Before there was casual, there were suits. Designed about three centuries ago, it spread to the rest of the world quite rapidly at the beginning of the 19th century. The slim fit suit that most of us know today was popularised from the 20th century onward. In a way, the suit set the fashion for business everywhere. It also set the tone: as it evolved, it was no longer about displaying ones riches or style, but rather about hiding ones cards. Despite the many different possible designs for a suit, it looks more like a uniform than the lavish fashion or traditional clothing that used to be worn.
With the progressive arrival of women into the business world, a similar feminine suit needed to be designed for them. A habit for riding had existed for a long time, but much like the male suit, the female one was set to evolve as well. From the pencil skirt to the pantsuit, the different variations (often more colourful too) never created the same uniformity among women as they did for men.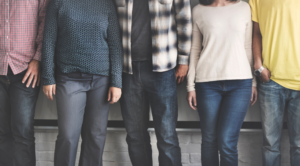 Today, offices have been accused of sexism for the attention given to women's clothes and not to men's. A woman is expected to change outfits regularly, and yet no one notices a man's suit. In Australia, a TV morning show host, Kyle Stefanovic, tried to create awareness of the problem by intentionally wearing the same suit until the public noticed. He wore it for a year without anyone commenting. Furthermore, discrimination based on gender could potentially lead to a lawsuit.
Sexism is one thing, but many candidates just simply can't afford to buy a fancy suit. When looking for work, whether it's a first job or a career change, candidates don't necessarily have a lot of money. Unemployed, underpaid or simply unhappy, candidates have an added pressure when applying to a job offer: the interview dress code. Those with a better wardrobe have an advantage, which doesn't necessarily translate into more skills.
In a past article, we discussed discrimination against disabled candidates. Aren't poverty and a lack of style, in their own way, a disability?
Levels of transparency
As the millennials slowly enter the workforce, recruiters are desperate to attract the best talent. From benefit packages to career development opportunities and even remote work, they're trying everything.
While recruiters are racking their brains to attract the brightest young minds, employees are filling out surveys saying they don't feel comfortable at work. More and more people are opting for freelance jobs; others are simply asking to work from home. These two issues also reveal another one though, which TotalJobs addressed in a recent study: covering at work.
In the study conducted in the UK, almost two thirds of the surveyed people said they hide their true personality during the interview process and continue to do so once hired. From the way you dress, to what you show and even to how you speak, candidates and employees find themselves pretending to be something they aren't for 35-40 hours a week, if not more. The first step in hiding who you are is dressing to fit the role.
As some of the most successful people of our generation (like Mark Zuckerberg, Obama or Steve Jobbs) have stated, it's exhausting to think about fashion. Worrying about what to wear and what others will think distracts from more important matters.
The Real deal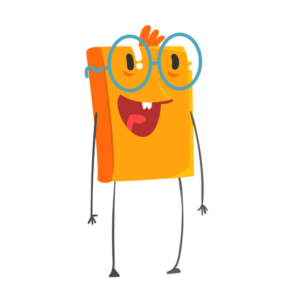 As a recruiter, your first contact with candidates is through their resumes. As a rule, a poor photo shouldn't prevent a recruiter from contacting an interesting candidate. However, it is best to leave anything unprofessional off the CV. Unfortunately, candidates can't hide their appearance or their clothes during a face-to-face interview. Recruiters are human, and sometimes bias is unconscious and involuntary. That doesn't mean they can't reduce their own bias as much as possible.
One way to do this is by spending more time on the phone interview. You've seen the CV and now you're calling to hear firsthand what your candidate has to say. Instead of simply using the phone interview to set up a real one, ask questions concerning experience, education and the candidate's motivations. If you like what you hear, you are less likely to judge the candidate if they don't look exactly like what you expected. In order to avoid judging a book by its cover, just don't look at it.
Other than missing out on great talent, paying too much attention to the interview attire could lead to hiring the wrong person for the job. Have you ever heard the idiom, "a wolf in sheep's clothing"? While it might be a bit strong here, there is some truth to it. By suiting up, people disguise who they really are. In HR, we talk a lot about honesty and transparency in the workplace, but it doesn't always extend to the way we dress oddly enough.
Evidently, the same lenience cannot be accepted for every position. If you are hiring for a job that involves many client meetings, for example, you should definitely make that clear to your candidates. That said, if financial reasons prevent a candidate from investing in the right clothes, it could be worth discussing the issue upfront and seeing if you can find a solution before eliminating them from the recruitment process.
Too much information
Unlike some other factors, which can lead to discrimination, like skin colour, weight, age and looks, our clothes are something we can change rather easily. In fact, we do change them – everyday! For that reason, the way we dress can also be used to reflect the way we feel.
In business, a suit can create consistency. The dress code forces employees and candidates to hide their bad day or lazy mood. It also prevents employees from wearing something someone else might find offensive. Even if we would like to believe people appreciate their colleagues and their freedom of expression, it isn't always true. Where do you draw the line between your personal life and your professional one? Surely, being too open will only stifle your career development.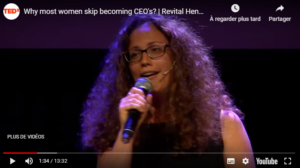 Well, there are examples that dispute that. One such example is Revital Hendler, the founder of the largest job board in Isreal, AllJobs. In this video, she describes how she doesn't fit the CEO profile in appearance or in attitude. So maybe we just need to break the stereotypes, starting with the dress codes when recruiting.
In Conclusion
Let's recap. When recruiting:
Get to know your candidates over the phone first to avoid some (if not all) bias.
Give people the freedom to dress comfortably and it could actually tell you more about your future employee than forcing them to dress the part.
Don't judge a book by its cover. Success comes in many shapes and sizes, and that can actually be a key strength.
So, the next you plan interviews, encourage the candidates to be themselves and to dress casually.
---
We hope this article has given you a different perspective on the dress code in the office. If you have any suggestions for our blog, we would love to hear them so leave us a comment below.
Author:
Ali Neill
As the job board tester and blog editor for the Jobboard Finder, Ali works on job boards from all around the world and keeps a close eye on the recruitment trends thanks to a number of sources, including the website's social media pages.