In a world where everyone is looking to save time, meet people and make fruitful connections, dating apps and social media are becoming more and more prevalent. For decades, the internet has been connecting people on a personal level – creating friendships and sparking romance – but now we're seeing a rise in professional relationships created online too. Shapr, a networking app, is setting a new trend for such relationships by using what works in our personal lives to develop our professional ones. So let's have a closer look at how Shapr is changing the way we recruit and look for work.
Swipe Left, Swipe Right: Tinder for Professionals
                If you know how to use Tinder, then you shouldn't have too much trouble with Shapr. Much like the popular dating app, it selects a number of relatively random profiles (of people with similar interests as yourself) that you then flip through on a daily basis. Every day, the users are limited to 15 profiles (unless they upgrade) and they can only write to someone if both people swipe right on each other's profile. A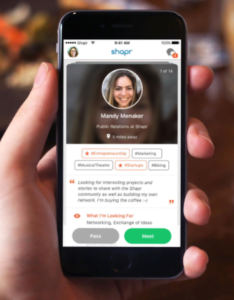 profile on Shapr includes:
your photo
Some hashtags of your interests
Your reason for being on Shapr
A sentence about yourself
Your field of work
Your preferred way to meet (grab a coffee, talk on the phone, get breakfast, etc.)
And your other social media.
Shapr has no intention of competing with other professional social media like Linkedin, but rather, it wants to work hand in hand with it. Linkedin allows people to see who knows who and potentially network by asking a friend for an introduction to someone of interest. Shapr does more than just make an introduction possible, it does a bit of nagging (by encouraging you to check out the new profiles each day) and it does a bit of pushing (by telling you that someone is interested in meeting you) to ensure new connections are made. It even gets the conversation rolling with about eight different opening sentences.
Currently, more than half of Shapr users are from the US, and about 25% are French. Last year, they had 200 000 users and that number has been growing rapidly. For years, social media has been recognised as an interesting recruiting tool. The question is, how can Shapr make recruiting more efficient and cheaper for companies? And how can jobseekers create an attractive profile to appeal to recruiters? They say that including "love" on a dating profile improves your chances of finding love, so maybe jobseekers should include "job" and "success" on their Shapr page.
Online Networking and Recruiting
The idea behind Shapr is to use an application to expand your network and build your business. Much like networking events, it aims at making networking easier and more casual. You can chose from a list of reasons to explain why you are on the website, which helps the app match you with the right people. The different options often have a complementary reason, which we've highlighted in the list below:
Hiring / Finding a job
Investing in projects / Finding investors
Finding mentors / Being a mentor
Developing a business
Finding freelancers / Finding freelance projects
Changing careers
Making friends
Finding inspiration
Even though "to find a job" is a popular reason for being on the website, the profile design still expects a job title to be included. This means that those who already have a job ultimately look more appealing. If users are expected to already have a job, does that mean the app ultimately aims to make it easier for employees to change companies or professions? In an interview with Forbes, Ludovic Huraux, the founder of Shapr, quoted a study from the Guardian that said the number one regret among retired people was having missed out on the life they wanted.
When to Draw the Line between Business and Pleasure
Enabling people to network better in order to improve the workforce is a noble goal, but it could create some problems.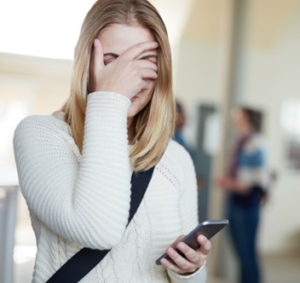 If a lot of the people on Shapr already have jobs, then that means their profile could potentially be seen by their employer. It could be a bit difficult to explain to your current boss why it is you are looking for another job. Granted, Shapr is not a dating app, so you are not necessarily looking to replace your current employer with a new one. You are not cheating on your company, you just want to network with more people.
For those who do find a more appealing offer, the app makes it easy to hop from one job to another. In the past, we have discussed job hopping and the negative impact it could have on a CV. Is Shapr going to encourage job hopping? And, by doing so, will job hopping continue to lose its bad reputation?
Finally, using a networking app which has been designed like a dating app could make relationships confusing. Some people are bound to use it to meet potential lovers, rather than business partners. Recruiters might be tempted to judge their candidates on their looks more than they would in a more traditional setting. When you give people the freedom to be casual about their business relations, not everyone is going to have the same definition of work and play.
Time will Tell
At Jobboard Finder, we're always interested in new recruiting technology and new apps with that in mind. Shapr has only been around for a couple of years, so it is too early to say whether or not recruiters and jobseekers will really take to the idea of random online networking. The idea is interesting and there is no harm in giving it a go. You might be surprised by the kind of connections you could make just be reading someone's profile, and swiping right.
---
Thanks for reading out article! If you have any suggestions for our next topic, please leave a comment below.
Author:
Ali Neill
As the job board tester and blog editor for the Jobboard Finder, Ali works on job boards from all around the world and keeps a close eye on the recruitment trends thanks to a number of sources, including the website's social media pages.