Companies in Spain have had a long history of working with the SEPE (Spain's National Employment Agency) to find candidates. However, results from a study published by the renowned Adecco Group in 2017 prove this trend and others are changing, giving way to job boards in Spain.
Companies were asked about their level of satisfaction with the tools used to find candidates. The SEPE ranked at the bottom (59%)  with newspaper advertisements (48%). Whereas online platforms scored a 97% satisfaction rate.
87% of companies trust online job boards to find talent.
As for candidates, the study showed 69% of jobseekers look online.
On the basis of the above data, I'm sure you want to find out what the top job boards in Spain are. If so, then keep reading!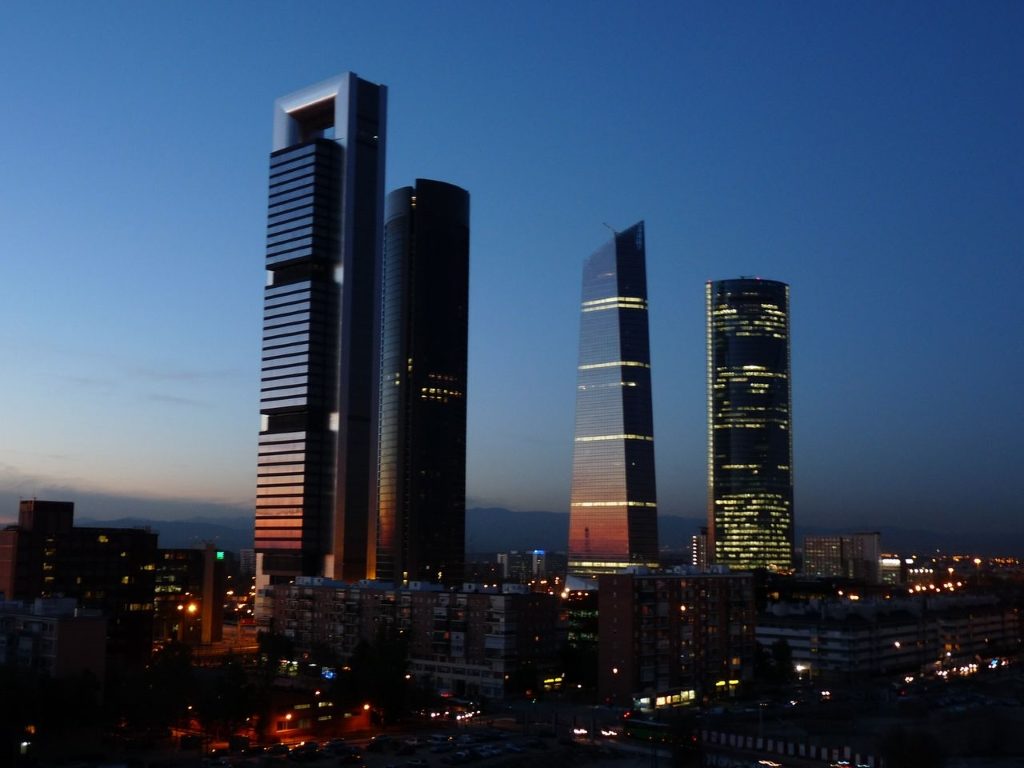 This is a big one in Spain with more than 45 000 job offers in all sectors across the country. The website is extremely easy to access with clear and simple filters. Some unique and valuable features are the "Freelance" and "Executive" sections. These are useful for candidates as well as recruiters because they offer a different kind of selection. In the gig economy, a freelance section might very well become a necessary part of all job boards.
Recruiters can see freelancers' profiles and their ratings. However, they will have to register in order to access the contact details and to post a task (for free) or a job advert. On the other hand, the "Executive" section is dedicated exclusively to manager and director positions.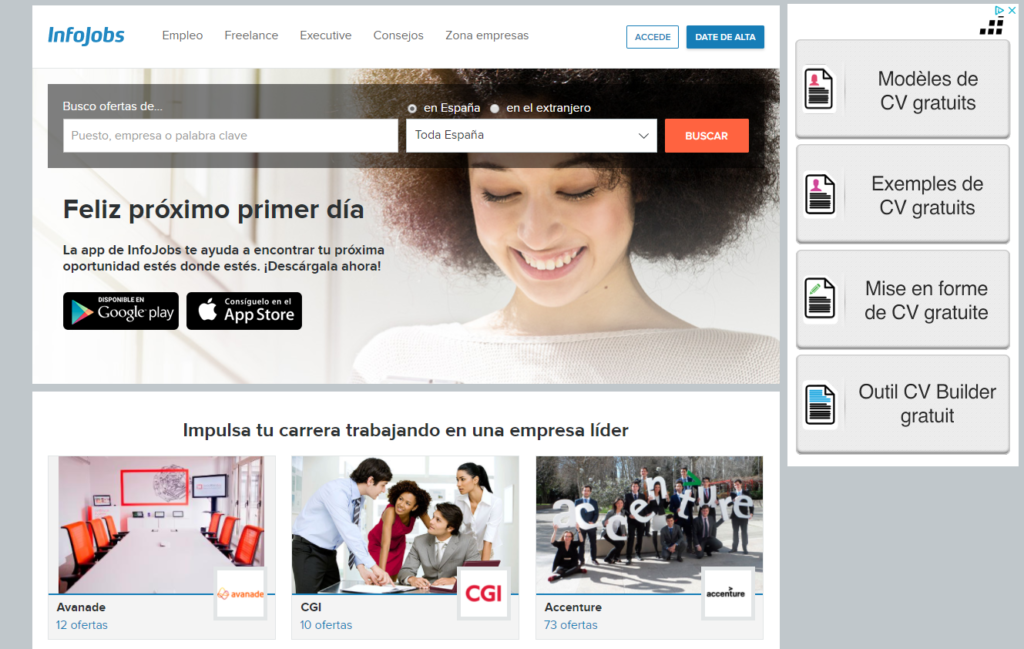 Infojobs.net has an "Advise" section with valuable content. From career advice and tips for the younger generation to more complex information for workers over the age of 45, the blog covers a broad range of topics. The website is in Spanish but some offers are in English.
Link: https://www.jobboardfinder.com/jobboard-infojobsnet-spain
Indeed.es is part of the international and renowned job board Indeed. The website has the same simple structure and layout as it does in other countries. A quick search by city and position is possible and filters like the type of contract, the company and the working hours can be added later on. Looking for jobs is quick and easy thanks to the way the job descriptions are displayed on the results page. Only key information is shown and some big companies even have ratings. Candidates will have to open an account if they want to publish their CV.  Indeed.es had almost 10 million visits in February 2018, ensuring good levels of engagement with users.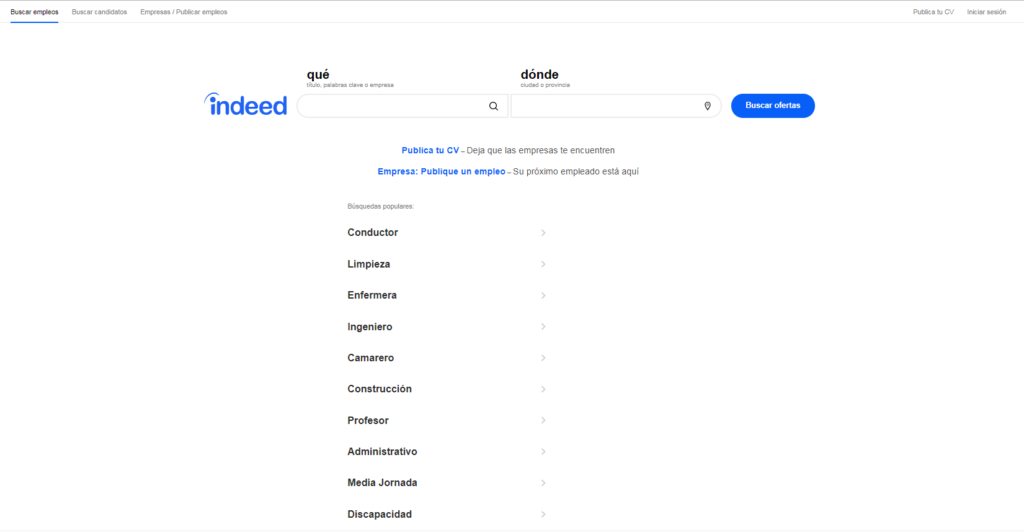 Link: https://www.jobboardfinder.com/jobboard-indeed-spain
Trabajamos.com is a top national job board. The most used search filters are displayed on the homepage and enable users to immediately cull the search by criteria such as "no previous experience", "part-time jobs" or a specific position and region in Spain. One of the innovations that Trabajamos.com has to offer is that users can see how many people have already applied to a given vacancy. Once the recruiter has opened an account, they gain access to candidates' contact details and can proceed with the posting of a job advert. Furthermore, job offer templates are provided to help structure the job description and attract more candidates. Another noteworthy feature is the geolocalisation avalaible for users.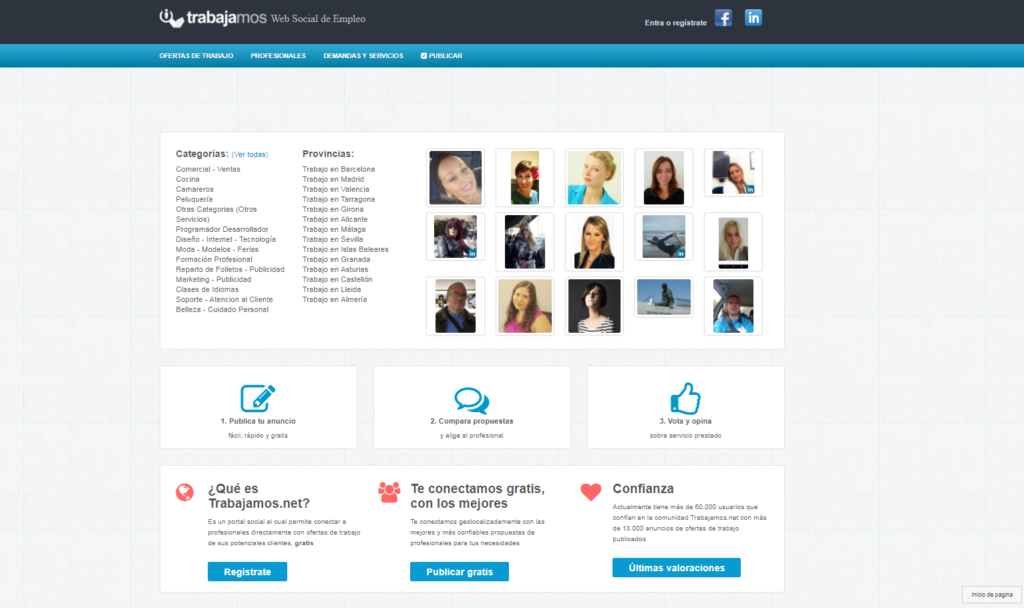 Furthermore, users can accumulate coins if they share the website on social media, write a review or post a job offer and can then use them to gain access to new functionalities such as accessing contact recruiters or professionals.
Oficinaempleo.com
Founded in 1998, Oficinaempleo is a leading job board in Spain. It mostly aims to help SME's and entrepreneurs post their adverts and find the right candidate for their business. A simple search is possible with 2 filters (the position and the region). However, the presence of banners can disrupt the search process at times. The intuitive operational system and the way all the search results are displayed on the same page help jobseekers save time. Candidates will have to register in order to gain full access to the job descriptions, more filters and send their applications. Recruiters must also open an account if they want to post job adverts. Some noteworthy clients are Herzt, Iberia Airlines, MIDAS, IKEA or SEUR.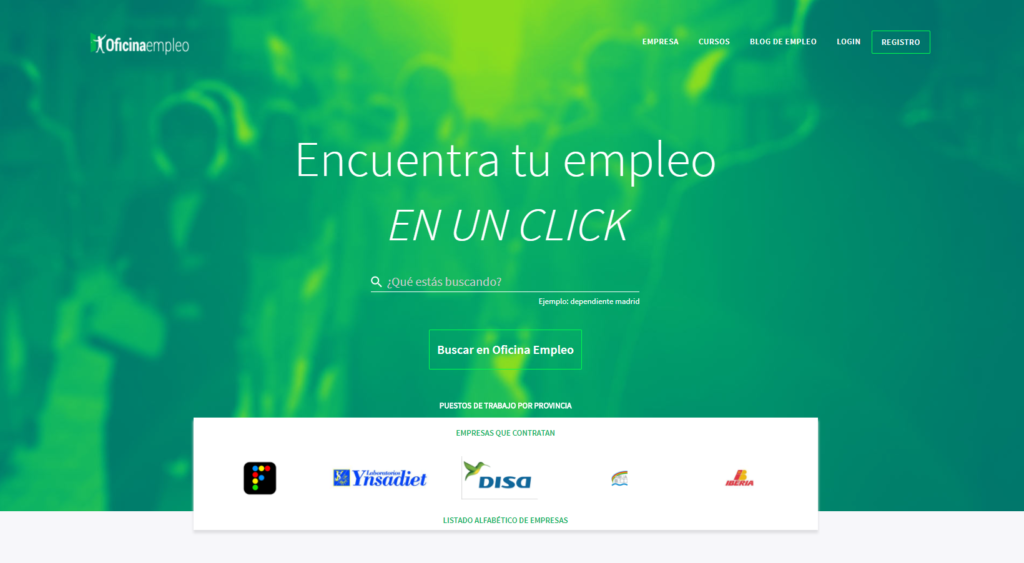 Oficinaempleo is great for companies looking to recruit younger workers as the platform claims to be the most influencial on social media. In addition, Oficinaempleo has a blog with many articles providing career advice and tips on how to stay motivated at work.
Top job boards in Spain
Keep up to date with our news articles and receive them directly in your mailbox by subscribing to our newsletter. If there is a particular topic that you would like to see featured on our blog, please let us know!