Job board in Australia : The top 5
Due to the popularity of our articles featuring the most popular job boards in different countries, we decided to make it a bi-weekly event. Therefore, you will now find every 2 weeks a focus on the best job boards for a particular country.
As we all know, internet is the best tool for both recruiters and job seekers. Thanks to the job boards not only the recruiters can find qualified candidates more easily but also job seekers can have an easy access to job listings. They can improve their interview skills and research career development strategies.
According to SimilarWeb rankings those are 5 of the best jobs and career sites for working professionals in Australia:
#5: Job boardAdzuna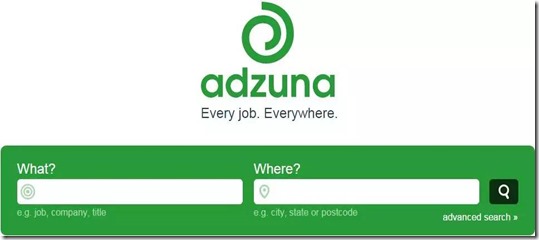 With 988K visits in January 2016, Adzuna is ranked number 5. This website has been created in 2011 in the UK and was released officially to Australia in 2013.
This is a search engine for job ads. It aggregates information from a huge array of job boards, classified destinations, social networks and other sources from across the web to provide users with relevant search results.
It was founded by Andrew Hunter and Doug Monro who worked together for Gumtree, the famous UK classified and community website.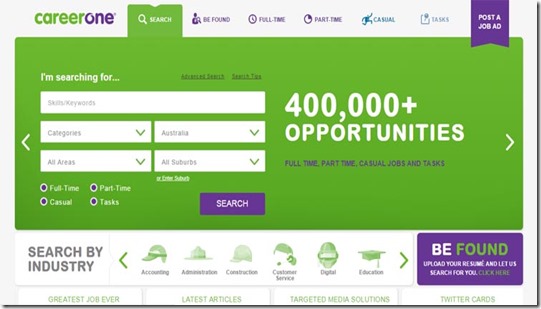 With 2.40M visits in January 2016, CareerOne is ranked number 4. CareerOne was established in 1999. It is a joint venture company between Australia biggest publisher News Corp Australia and a global employment platform Monster Worldwide.
This website offer visitors a unique job hunting experience and innovative corporate solutions for candidate sourcing, talent management, and employer branding.
This is a very comprehensive website. It goes further than providing only job ads with support in resume building. The user is also able to browse through career advice and online courses.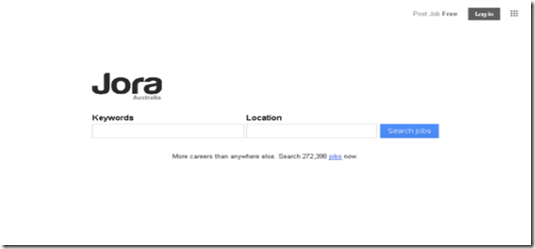 Jora.com formerly known as Jobseeker had 5.10M visits last January. With over 250,000 jobs sourced directly from job boards like SEEK, company websites and industry associations, Jora is number 3 according to SimilarWeb.
Jora.com is present in almost every continent around the globe.
Jora.com is an Australian based job search engine and it is a new member of SEEK family, which means they are backed by the strength of a leader.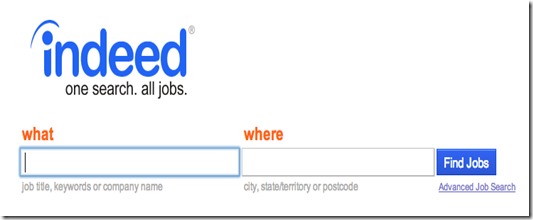 Not surprisingly Indeed.com appears in good position in this ranking.
Indeed.com was the second most visited site in 2015. The reason for its success is that it is one of the most efficient sites for surveying job listing: it aggregates information from job boards, news sites and company listings.
Also, it has many advanced search functions that makes the website very user friendly.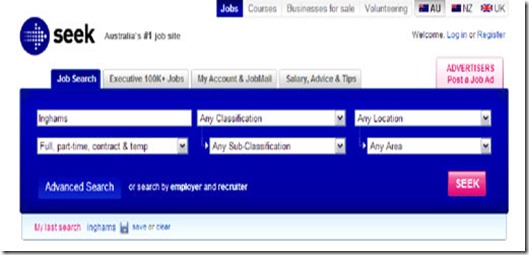 Without any doubt Seek.com.au is the number 1 website. It is far ahead of competition and it will not be easy to take its leading position in the near future.
Seek.com.au is the most visited job site in Australia with 19.10M visits in January 2016.
SEEK is listed among the top 50 companies on Australian Securities Exchange (ASX). It also has been listed among the Top 20 Most Innovative Companies Globally by Forbes, and Number One in Australia.
SEEK displays approximately 70% of all online job ads in Australia.
Don't miss out on the new articles and receive them directly in our mailbox by subscribing to our newsletter. If there is any particular country or topic that you would like to see featured on our blog please let us know.
Summary
Reviewer
Review Date
Reviewed Item
Author Rating