According to the latest figures from the Office of National Statistics, the national unemployment rate across the UK has fallen to a new post-1975 low of 4%. While this is positive news for the UK economy, suggesting that more people are in work than ever before, it does present issues for employers. After all, with more people opting to stay in their current jobs, many companies are finding that there's a lack of talent that is actively looking for work and as a result, are struggling to fill their roles. With more pressure to target passive job hunters, it's important to stay on top of the latest job market trends. As the UK's leading independent job board, we regularly report on the state of the UK labour market. Read on for our insights, taken from our Q2 Job Market Report.
More jobs on offer in the North
Our data tells us that advertised jobs rose by 11.6% year-on-year in Q2 2018, with key northern cities such as Sheffield, Liverpool, Leeds and Manchester seeing some of the largest spikes. This hike could be a result of investment into the government's 'Northern Powerhouse' initiative, which is boosting the local economy by investing in skills, innovation, transport and culture.
However, it is important to note that the most amount of jobs being advertised were in the South East (95,930 roles), followed by London (91,867 roles) and the East of England (63,407 roles).
Construction and engineering candidates most in demand
According to our data, candidates in the construction, engineering, education and IT industries were some of the most in demand last quarter, with the highest amount of jobs being advertised in these sectors. These are certainly areas affected by ongoing skills shortages, so it's not too surprising to see that organisations are still struggling to fill these roles. Furthermore, Brexit has played a part in making it more difficult to fill vacancies in these industries, which the Jobboard Finder has mentioned before (see Recruitment in the Post-Brexit Era).
Thankfully, companies are working hard to tackle the STEM gender and skills gap, to encourage more young people to consider these professions. As a result, we hope to see an uptake in candidates within these areas in years to come.
Applications aren't keeping pace
Interestingly, when looking at application numbers, the construction, engineering and manufacturing industries saw the most amount of candidate interest in Q2 2018. However, according to our data, overall application rates aren't quite keeping pace with employer demand. Though not unusual for the time of year, given that the summer months tend to be quieter for applications, this does mean more difficulty for recruiters when it comes to filling their roles.
In order to stand out, it's important that you're getting in front of the right candidates and working with the job boards that can give you maximum exposure. Ensure that when advertising your jobs, they're well written and optimised for SEO – this will also give you a better chance of standing out in Google's new job search.
Salaries are rising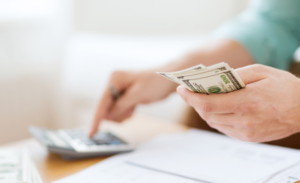 In a bid to attract talented recruits to their vacancies, many companies are pushing up their pay packets, according to our data.In fact, while average salaries stood at £33,200 and saw a small rise of 0.6% year-on-year, Brighton, Liverpool and Portsmouth saw some of the biggest hikes in pay, rising by 7.9%, 6.1% and 4.4% respectively.
Not surprisingly, the highest average pay was seen in London (£38,315), followed by Aberdeen £37,325 and Reading (£35,018). The industries that offered the highest pay during this period included IT (£43,625), Construction (£43,241) and Management (£42,222).
Being competitive with pay is extremely important and you should always be aware of what packages other companies in your sector are offering. As long as you keep it fair and in line with industry averages, you'll be in a good position to fill your roles.
In Summary
Over all, the UK labour market has remained stagnant so far this year. Organisations are staying confident in their hiring methods, by pushing their vacancies and searching for top talent. However, candidate appetite isn't quite keeping pace with demand. In order to attract the right people to your roles, it's important to be proactive in your hiring efforts. Choose a recruitment solution that works for you and ensure that the incentive packages you're offering match up with, or exceed, those of your competitors.
---
We would like to thank Augusta Henning from the CV-Library for this contribution to our blog! If you have any suggestions for our articles, please leave a comment below.
Author:
Ali Neill
As the job board tester and blog editor for the Jobboard Finder, Ali works on job boards from all around the world and keeps a close eye on the recruitment trends thanks to a number of sources, including the website's social media pages.