PNet is one of our 880 job board partners. We recently interviewed Nicole Walker, Marketing Manager at PNet. She talked about PNet, its innovations, its commitment and she gave us her insight of the South African e-recruitment market.
About PNet
Founded in 1997, PNet is one of the leading online e-recruitment service providers in South Africa. PNet is part of the SAON Group, an international online recruitment organization that runs websites across 16 countries in Europe, Africa and America. "As a member of the SAON Group, we have access to global knowledge and resources of an e-recruitment multinational. Over the years, we have built one of South Africa's largest online recruitment communities. It now stands at over 9,000 recruiters and over 2,000,000 professional job seekers." states Walker.
Nowadays job boards have to be more and more innovative to attract both recruiters and jobseekers. PNet has chosen to facilitate recruiting by creating its own Applicant Tracking System (ATS): PNet e-recruit. Recruiters can purchase PNet e-recruit ATS along with a PNet subscription. This ATS enables companies to create application forms, screening questions, response e-mails and job descriptions that can be posted on PNet, corporate career sites as well as intranets. In a world where smartphones holders are more and more every day, the way to find a job has changed and the way to apply for it as well. PNet was the first job board to launch and utilize mobile apps as a method of applying to vacancies. The website has a mobile version of its website and is also available on the App Store and Google Play. According to Walker "Both of these developments form a critical part of our business and how our clients interact with potential job seekers."
PNet's commitment
Next to its regular job board activities, PNet is engaged in Coporate Social Investment projects in South Africa. The website is focused on education based projects, with an emphasis on helping learners gain a proper education. This will help reduce the skills shortage South Africa is experiencing today. PNet made donations to Ntsako Secondary School in Sushanguve which assists 913 learners from a poor economic area that is deeply affected by unemployment and HIV/AIDS. The school assists these learners by providing them with skills and knowledge that will empower them and foster a spirit of entrepreneurship in the development of South Africa. PNet is also part of the Ubambiswano Program that was founded in 1990 by St Andrew's School, and which is committed to the development of the South African youth in the areas of Daveyton and Etwatwa, by providing opportunities for enrichment; training; and development of children, teachers and educational leaders. "As a company, it is a privilege to be part of such a worthwhile initiative. It is a necessary and valuable involvement not just from a brand perspective but from a community aspect as well. That in itself goes a long way for brand exposure and impacting our image in a positive way." adds Walker.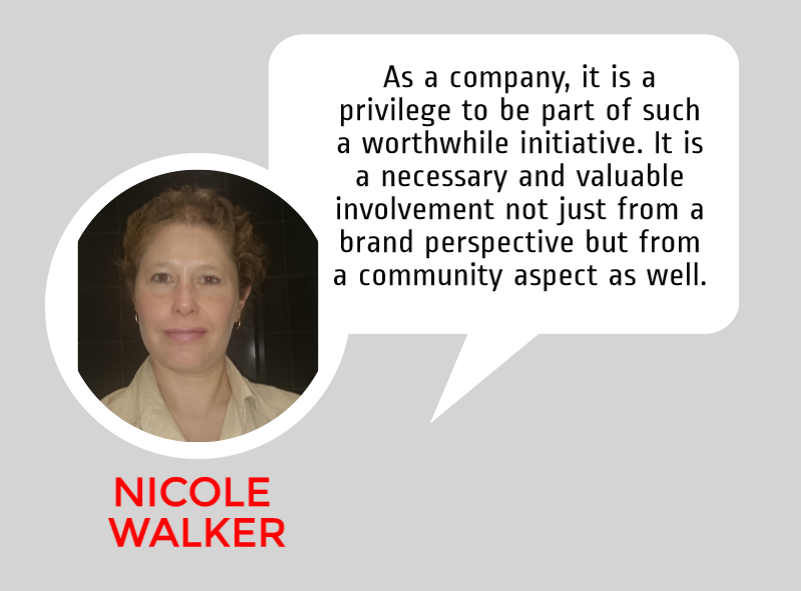 The South African e-recruitment market
According to Nicole Walker, the South African e-recruitment market is a highly competitive market at the moment on both sides: for applicants and recruiters. Applicants falling into the non-scarce skills category compete with hundreds of other applications. It is important for these applicants to stand out from the crowd and market themselves as the best person for the job. "On the recruiter side the war on talent is where the challenge lies. The recruiter looking for scarce skills now not only has to compete with local competitors but also the challenge of globalization. The local recruiter needs to be able to act quickly and effectively if they want to capture that special applicant; they also need to play both the role of recruiter and promoter at the same time." points out Walker.
Like other markets and sectors, the mobile technology is moving at an incredible pace. Nicole Walker states "As a job board we need to keep up with this and other technology platforms as a form of engagement with both the jobseeker and recruiter. The opportunity for us is to utilize these platforms to improve our job & candidate delivery. "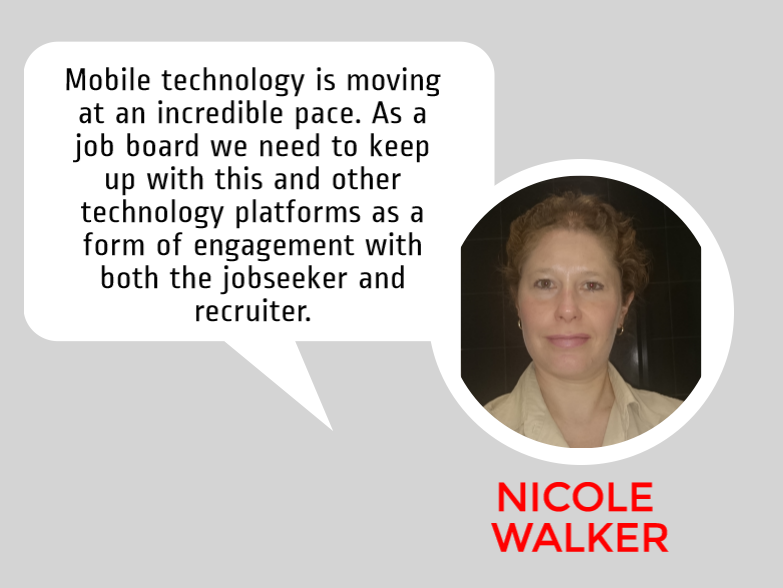 Talking about PNet's latest news, Nicole Walker mentioned the continuous improvement of the platform and technology to ensure to deliver the best solution to recruiters and applicants. She concluded, "Major developments on our applicant tracking solutions will be added with regards to succession planning, learning and development and skills database management."
About Nicole Walker
Nicole Walker has been at PNet for over 6 years. As part of the senior sales team for 3 years from 2009 – 2011, the move to marketing was an ideal opportunity to implement hands-on experience from sales into a marketing strategy that could easily be aligned and implemented to achieve the organisations key objectives.