This week we interviewed David Mussared, founder of NRMjobs, a specialist employment website in the environment, water and natural resource management sector. NRMjobs is one of our 930 job board partners at Jobboard Finder and among the 13 national job sites in Australia registered in our encyclopedia. NRMjobs is owned and operated in the Adelaide Hills by husband and wife David Mussared and Chris Duigan.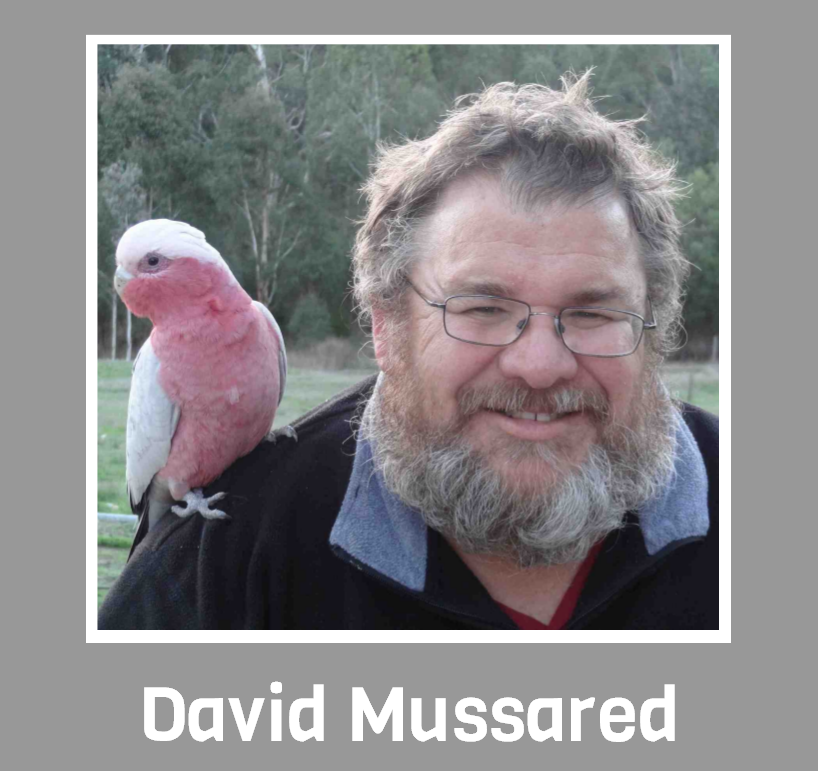 Before launching NRMjobs, David Mussared was an active land care volunteer and worked as a newspaper and wire service journalist for various outlets in Adelaide and Canberra, specializing in reporting on science and the environment. Soon after he moved to South Australia with his wife Chris in 1995, he started his own publication which was a monthly, subscription-based hardcopy newsletter covering environmental policy in Australia. NRMjobs started in October 1998 as a logical spin-off from that newsletter. Originally a weekly, 'text only' email newsletter, it soon became a website.
When NRMjobs was founded in 1998, the only option for organizations involved in environmental management was expensive newspaper advertising. NRMjobs came as a cheap and effective way of advertising employment opportunities, and it is still here over 15 years later. At the time, no other job boards existed in Australia. David and Chris Mussared knew the potential of email to deliver job advertising and were aware of the demand from environmental employers for a better way to reach the people they needed.
But many changes happened since 1998, like David suggested. "Online job advertising has exploded and we have learned a lot of new skills. But we still get a buzz out of it", he said. "We feel we are part of a large and growing community of environmental professionals in Australia, and that we offer this community an important service. We understand the environmental community, and the environmental community values us". Because they are supporting various events and trying to help people and organizations where they can, David says they get far more involved with the environmental community than they need to be from a business point of view.
The targeting is probably what makes NRMjobs different from any other competitors. "I think NRMjobs works because it has unparalleled reach into the Australian environmental community", David pointed out. "I can't think of any other single website or email newsletter which reaches as many people in this industry as we do. Our advertisers report they get very high quality responses from their advertising with NRMjobs – people who have the skills they are seeking. This targeting is very important. For most job advertising, it is better to reach a limited circle of qualified people than a mass of unqualified people […] I think our strength is that we service the 'passive' part of the market extremely well", he further explained.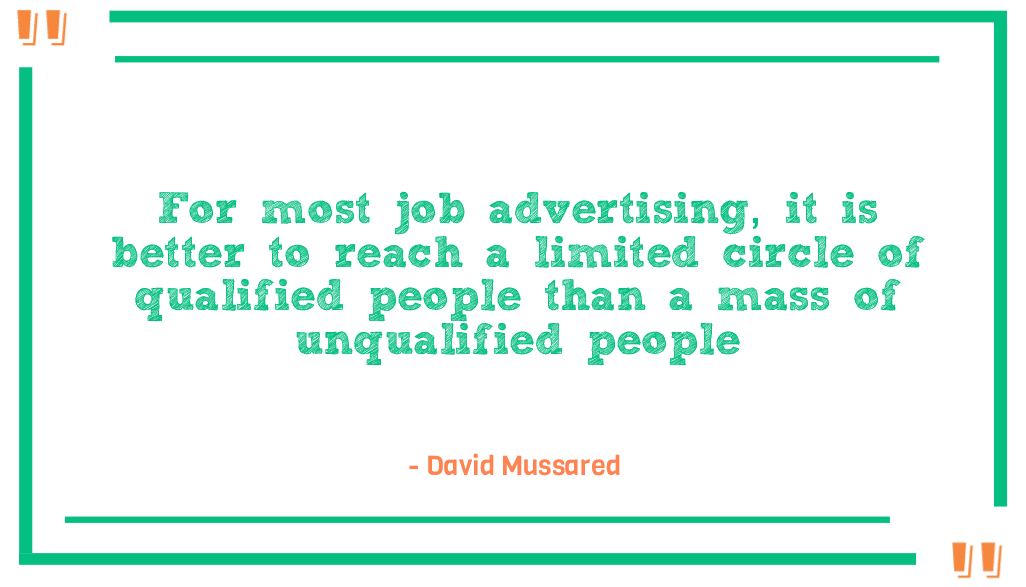 First starting with 600 email subscribers from the newsletter business, the subscription list grew by word of mouth – and it still does. It is now reaching 25,000 subscribers. Because David and Chris never added blocks of addresses, the subscribers have all opted in to put themselves on the list. According to David, the churn on the list has always been matched by new subscribers joining up. The weekly email bulletin is clearly NRMjobs' most powerful tool for reaching potential candidates before even the website or social media. The service is friendly and non-intrusive which makes NRMjobs users happy: "We have always under-promised and over-delivered, and we continue to do that. Our most powerful marketing is word of mouth, and I hope it always will be".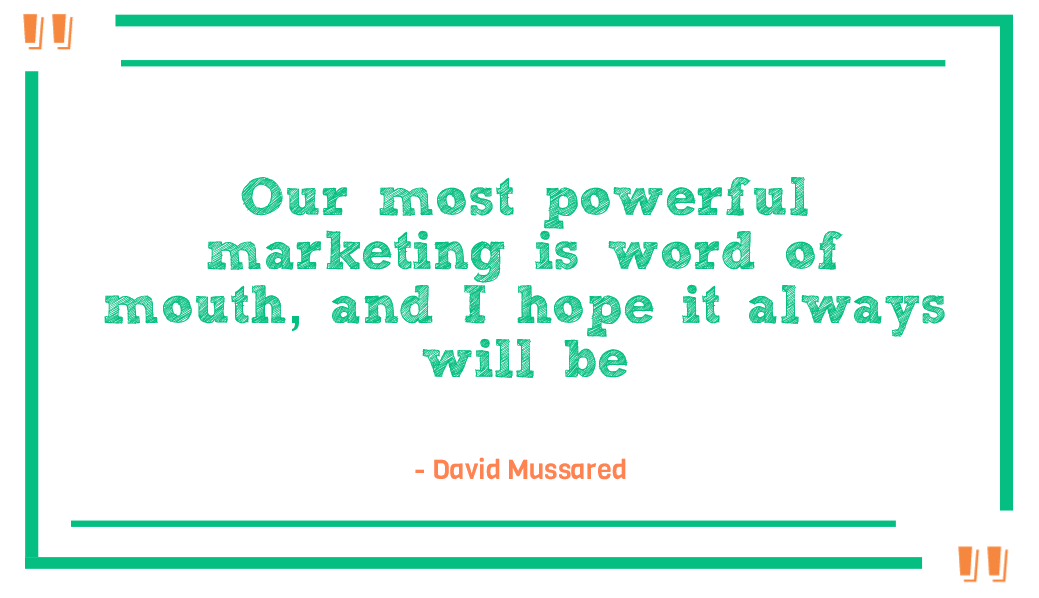 Since 2001, NRMjobs has donated more than $50,000 to environmental projects and career development, mostly in their local area. David told us they have always focused on supporting and enhancing their online and physical community, and on trying to leave the planet in better shape than they found it. But the donations that they have made in the past and continue to make are only a minor part of their environmental commitment. The couple also sits on various land care related committees at the local level and do environmental advocacy with their local council while also trying to make their business and lifestyle as sustainable as possible.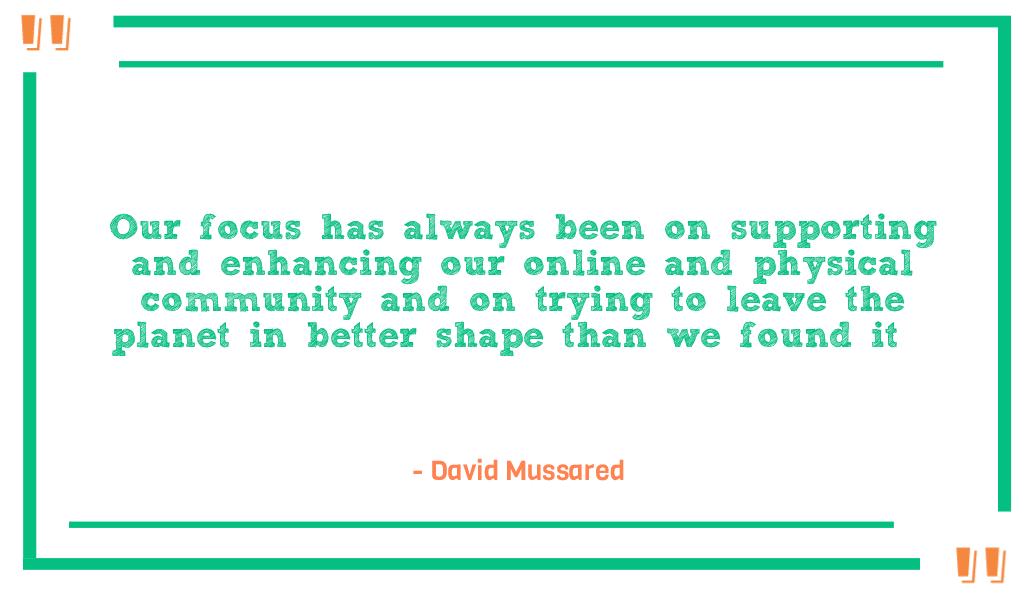 The biggest challenge NRMjobs is probably going to have to face in the coming years is technological change. Even though no application, software or automated system has yet bypassed the need for the Australian job site, it is always a possibility. "If you keep your wits about you and keep your focus on your customers and users, most technological developments turn out to be assets rather than threats", David assessed. Indeed, NRMjobs managed to keep up with the rapid changes in internet technology over the past 17 years which is admittedly impressive. The challenge is mostly to pick what is a temporary fad and what is a paradigm-shifting breakthrough and at NRMjobs they have learned to be cautious and thorough in assessing new technology and in embracing it.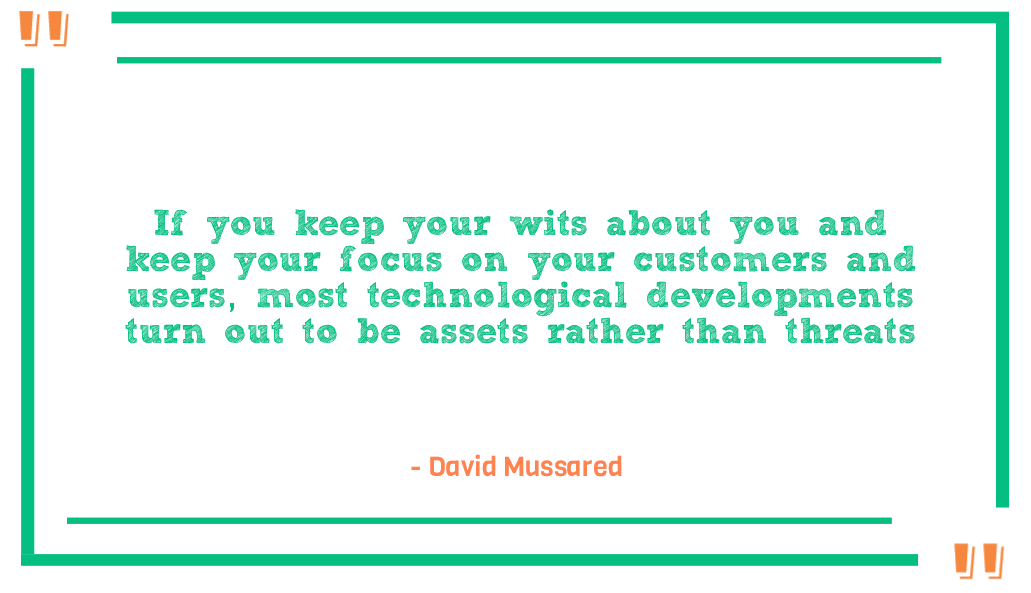 In the short term, NRMjobs will be working on improving the back end of the website and the functionality for advertisers. As David mentioned, it is a continuous review and upgrade. "Probably by the time we've finished that we'll have to redesign the front-end again. It's like painting the Sydney Harbour Bridge – by the time you finish, it's time to start doing it again. It never stops", he joked.
As of the long-term projects, they do not have a specific growth plan. "We're happy with our market share, we're happy with being a small player in a fairly intimate market and with the satisfaction that gives us. We like being good at what we do, and we like our little niche and the company we keep in it. We think we offer a good service, and that people value that – and that is a good feeling. However, what we would like to see is for the whole environment and natural resource management industry in Australia to get bigger – in which case we would grow too".
About the Australian online recruitment industry, David thinks many Australian businesses seem to be trying to emulate the early success of SEEK Australia. But too often they are trying to do it via shortcuts – using content-harvesting technologies such as job scraping – and generic candidate profile building tools. "I don't think these sorts of things work in the end", David stated. "Good recruitment is about paying attention to the details and to the quality of the fit between candidates and opportunities – not in treating candidates like livestock and vacancies like bulk fodder".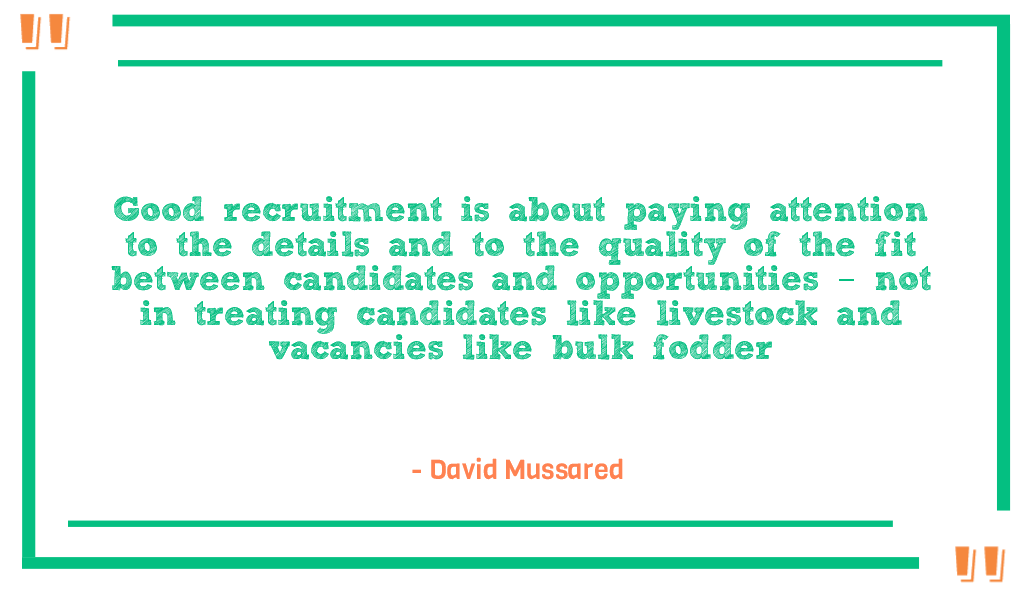 Because NRMjobs is primarily a service business for the environment, water and natural resource management sector, David sees himself as working in the environment industry before working in the recruitment industry: "NRMjobs shares the pains and concerns of the environment sector. We understand the language and we are proud to be part of the culture".
"Every now and then I come across a blog or online article about where the recruitment industry is headed, and it doesn't really resonate with me, because I'm just focused on making sure that the people in our little environmental niche get to find out about the great jobs that are going, and that the employers get to hear from the inspirational people who are out there", he continued, before concluding, "I'll let other people worry about the big picture and the mega-trends – I'll just keep making sure that NRMjobs is doing its bit".