We had the pleasure of chatting to the number one job board in Israel, AllJobs, about their services and growing popularity as the country's market leader.
AllJobs in figures:
Over 1,000,000 jobseekers
Around 40,000 employers
35,000 job proposals on-line
1,500,000 CV's per month
200 company employees
100,000 jobseekers in 2015 reported that they found new jobs using our service
Can you tell us more about your job board and its current positioning in the international job board market?
AllJobs is the largest and the leading career and employment platform in Israel.
Established in 2004 with a unique USP for jobseekers- aggregating job positions from over 3,000 job offers served and filtered in one place. For employer's we are the biggest and most advanced platform with over 35,000 job offers.
As part of our vision and strategy, our approach is to provide our customers with a varied set of tools and services that will help and improve their recruitment process with much more efficiency.

What are the specific features that make your job board different from your competitors?
We offer a set of tools to help both job seekers and recruiters lead a recruitment campaign in Israel.
• AllJobs VIP: a unique service product. Aggregates 35,000 job offers listed in one place from more than 3000 sources.
• Content and DATA: over 1800 articles on various topics written by industry experts, tips and information that assist in finding the next job opportunity
• Career Management: a wide range of products for jobseekers, such as: personal coaching during the job searching process, upgrading resumes, job interview training and occupational guidance.
• Employers: a super advanced cloud based ATS enabling employers to manage their recruitment process professionally and efficiently.
• Screening and Placement services
• Matching – free and advanced text search engine enabling employers to expose their jobs advertisements to the most suitable candidates, and enabling job seekers to find the most suitable position.
What is available on your job board for recruiters?
Recruiters can either place an ad and receive CVs from subscribed users or they can promote their ads, campaigns, email promotions, and receive CVs from all 700,000 jobseekers.
Advertising on AllJobs grants further exposure on additional websites, including Israel's largest news website, Ynet, and the country's top-tier business daily, Calcalist. Job listings are also promoted on over 100 affiliated websites targeted at specific audiences.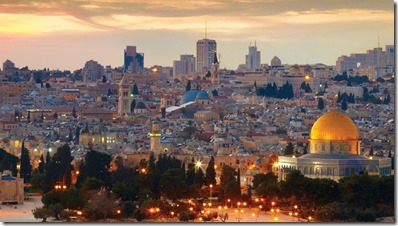 What does AllJobs offer to job seekers looking for positions in Israel?
AllJobs was established to help job seekers find suitable employment opportunities by creating one catalogued, smart, and online database of all available job openings in Israel.
Access to our extensive database gives our users a significant advantage over other job hunters and allows for more options and better control over the choice of suitable career track. The website provides more than 35,000 job offers, catalogued in over 45 professional fields, which are in turn sectioned into 805 different categories. Our unique categorization system enables a user-friendly and easily targeted job search.
We look forward to following AllJobs continuing success and we wish them all the best for their future plans and development.