Apart from the countless cyclists, abundant tulip fields and peaceful canals, the Netherlands is also known for being the 7th happiest nation in the world. This probably has something to do with the fact they boast one of the lowest unemployment rates in the EU, lowest crime rates in the world and promote an egalitarian society. Here at Jobboard Finder; we have brought together our insider information and advice for recruiters on how to lead a successful recruitment campaign in the Netherlands with this one easy summary.
The job market in the Netherlands is very strong at the moment and according to an online job market report published from Jobfeed by Textkernel the number of job offers rose from the 3rd quarter of 2015 to 2016 by 31.7%. This is great news for job seekers but not so good for recruiters as it means sourcing talent has become harder. However, the government is intending to implement harsher financial assistance and benefits criteria so fewer people will be able to claim money from the state. It is predicted that this will introduce more people looking for jobs into the mix and will make finding a job noticeably more competitive. According to this same report, there has also been a noticeable decline in the number of job offers for recent graduates.
Amsterdam is the headquarters for several of the world's biggest organisations and most important enterprises; International Court of Justice, International Criminal Court, and ING group all house their main offices in the Netherlands. This means there is a large international community in the main city and that a reasonable proportion of job seekers are foreign. The job sectors with the most job opportunities and not enough applicants is health care and education. Highly skilled professionals are also in demand for IT & tech positions, marketing and sales.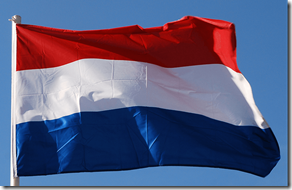 English is the main business language in most companies, so nearly all Dutch nationals and internationals speak two languages. However a basic level of Dutch is still advisable and necessary for foreigners who want to integrate into society. If you are seeking English speaking candidates, you will not have any trouble in the Netherlands.
Even though newspapers are still a common way to find job offers, in the Netherlands online social professional networks are the best way to find talent. Interestingly LinkedIn is the 2nd choice in terms of social media channel for recruiting Dutch professionals, with Facebook coming in the number 1 position.
Here are Jobboard Finder's list of top 5 job boards in the Netherlands:
Jobbird
For both employers and job seekers, Jobboard Finder is the first decision-making tool for recruitment campaigns and job searches. By gathering tools and services that recruiters can use to search and compare employment websites from all over the world, it really is the best solution for recruitment needs. Today recruiters can also purchase job advertisements for the media they have selected and manage their postings directly from our unique platform. Then they can rate and review the job boards they have used in the past for our community of professionals to see.
Keep up to date with our news articles and receive them directly in your mailbox by subscribing to our newsletter. If there is a particular topic that you would like to see featured on our blog please let us know.
Article Review
Reviewer
Review Date
Reviewed Item
Author Rating