Recently Malaysia was named as the second most attractive country for talent in ASEAN (Association of Southeast Asian Nations) according to the Global Talent Competitiveness Index. Thanks to the nation's rapid urbanization and industrialization and the high quality of life, the number of available job opportunities has grown immensely. As this job market is very different from any other found in the west, Jobboard Finder decided to gather the most important information for recruiters and job seekers to help run a smooth recruitment drive in Malaysia.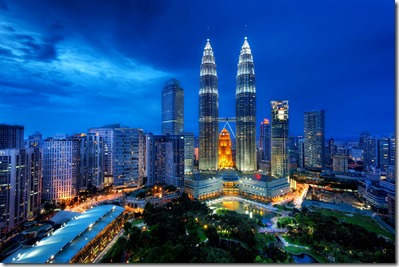 More and more multinational companies are moving to Malaysia to make use of the skilled workers, reasonable cost of salaries and geographic location. With a flourishing economy and a strong job market, Malaysia is really becoming one of the most attractive Asian countries for international business and foreign investment. The working population of Malaysia is also highly skilled; they are multilingual and highly educated, so it is naturally quite easy to source talent.
As Malaysia is concentrating on its developing economy, the native workforce is also being trained to compete on an international level. This is good and bad news for recruiters as it means that it will be easy to find highly qualified talent around Malaysia that matches up to any western country. But this also means that a lot of talented professionals are over qualified for the jobs found in Malaysia and decide to move abroad where they are offered more professional development options. Recruiters should note that a huge deciding factor for Malaysians when choosing a job offer is the salary and any benefits offered, so be prepared to negotiate in order to secure your ideal candidate.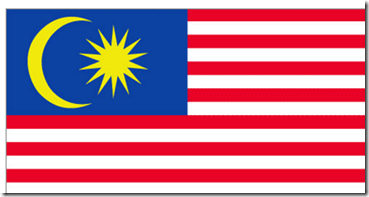 For international job seekers, it is worth mentioning that work should be found before they arrive in Malaysia as the job market regulations for foreigner candidates are strict and really limit the available opportunities. For example expatriates can only be hired for a maximum of 5 or 10 years, depending on the company, and it has to be assured that a Malaysian national will be trained to take over from the international in that position once they leave. However there is a huge number of international companies that have offices in Malaysia and even though it make take a bit more effort, there is still a good chance of finding a job.
Jobboard Finder's top job boards in Malaysia:
For both employers and job seekers, Jobboard Finder is the first decision-making tool for recruitment campaigns and job searches. By gathering tools and services that recruiters can use to search and compare employment websites from all over the world, it really is the best solution for recruitment needs. Today recruiters can also purchase job advertisements for the media they have selected and manage their postings directly from our unique platform. Then they can rate and review the job boards they have used in the past for our community of professionals to see.
Keep up to date with our news articles and receive them directly in your mailbox by subscribing to our newsletter. If there is a particular topic that you would like to see featured on our blog please let us know.
Article Review
Reviewer
Review Date
Reviewed Item
Author Rating