A few years ago, African countries accounted for nine of the 15 fastest-growing economies in the world and today Morocco is still building on this steady growth. In terms of both the employment rate and the job market, the results are holding stable and as an outcome recruiters are starting to recognize the potential this country offers to businesses. Here at Jobboard Finder, with our expertise in international recruitment, we know that launching a recruitment campaign in a foreign country can be a daunting task. That is why we have put together a list of advice for anyone considering Morocco as their new professional destination.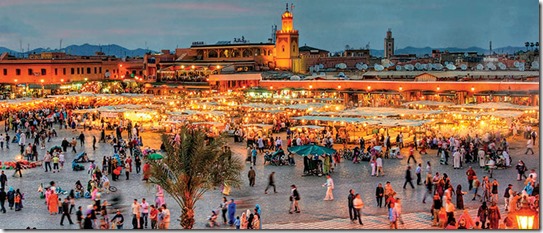 Although the economic growth has been stable, there is still a very high unemployment rate especially for young professionals which was measured at 21.8% in November this year. Due to this, many are moving to nearby countries to find better job opportunities and entering into the education system. There is also a huge amount of unemployed women in Morocco; a result of the country's cultural views on gender roles. However it should be noted that there are more companies with women in full-time positions or in ownership roles in Morocco than in any other country in the MENA (Middle East & North Africa) region.
As the cost of living is so low, there are some professions and services where the wage is dependent on how much the people are able to pay. For example, laborers working in agriculture receive a minimum wage of 63 dirhams which is lower than the absolute poverty-level threshold wage, of 70 dirhams. Because of this and other factors, in 2015 Morocco was ranked one of the poorest countries in the world by the Global Finance Magazine's index of the World's Richest Countries.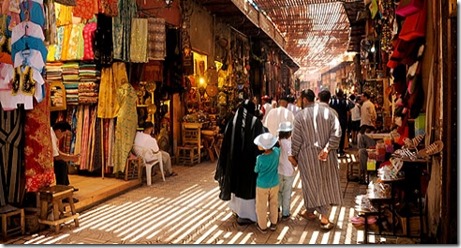 In terms of business culture, formality is very important and respect is expected throughout any professional relation. However, punctuality is not always a key feature and often just showing up is more important than actually being on time. There is a lot of old style bureaucracy surrounding public offices and official services, so being patient is key. In the office culture, the lunch break is often a 2 hour break and on Fridays it changes to adapt for the Muslims who attend Friday prayers. One should also take into account that the Muslim holidays of Ramadam and Eid are celebrated by many and as such a lot of government offices and companies close for 3 days or more.
Due to the country's progress and development, a large number of opportunities in technology and communications have opened up and business experience is in great demand. The business language in Morocco is French, so a good working proficiency will be essential in any company environment. Arabic is also still used for most of the government and public sector services, so this should be considered when launching an international investment in Morocco.
Jobboard Finder's top job boards in Morocco:
For both employers and job seekers, Jobboard Finder is the first decision-making tool for recruitment campaigns and job searches. By gathering tools and services that recruiters can use to search and compare employment websites from all over the world, it really is the best solution for recruitment needs. Today recruiters can also purchase job advertisements for the media they have selected and manage their postings directly from our unique platform. Then they can rate and review the job boards they have used in the past for our community of professionals to see.
Keep up to date with our news articles and receive them directly in your mailbox by subscribing to our newsletter. If there is a particular topic that you would like to see featured on our blog please let us know.