Accounting is a notoriously hard field to break in to, precisely because it requires specialised training and licences that can be hard to achieve. For recruiters, this means that seeking out top candidates might be more complicated and time consuming. Nonetheless, we are bringing you an article today about how to lead your recruitment campaign and find the top accounting talent. These job boards specialise in accountancy and finance vacancies and are a great resource for job recruiters and jobseekers in the industry. Read on for more information!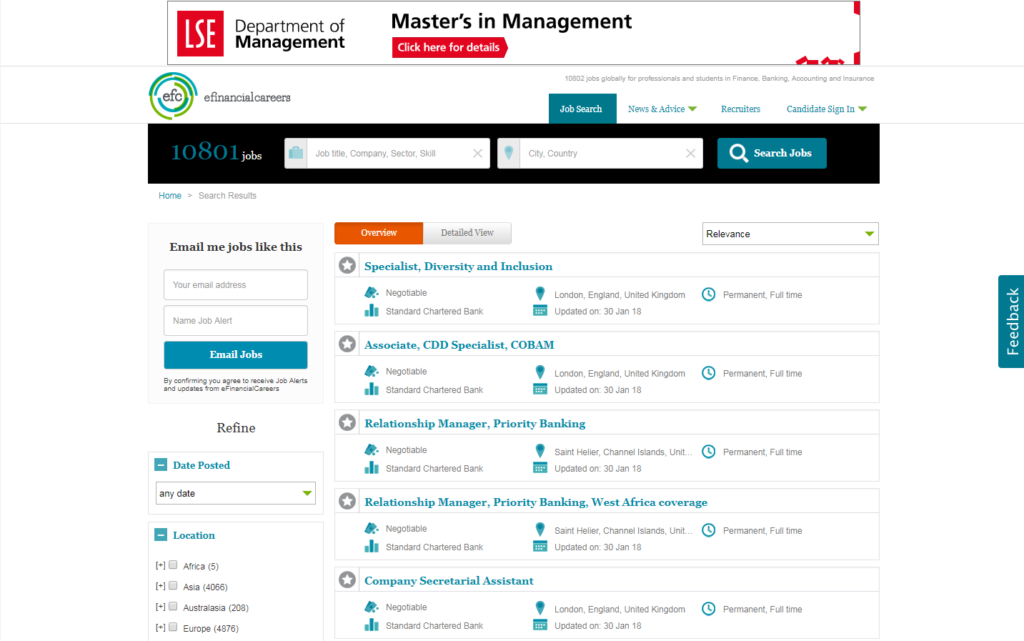 eFinancial Careers is the leading website and job board for careers in finance in the UK. There are currently over 2200 accounting and finance jobs listed on the website, with roles at all levels and in all different sectors of finance and accounting. The search engine is powerful, allowing you to search by nuanced terms and keywords. There are jobs displayed from all around the UK, although by their nature the larger jobs in accounting tend to be centred in London. Still, if you are looking for the place to kickstart your accounting career in the UK, this is the website for you.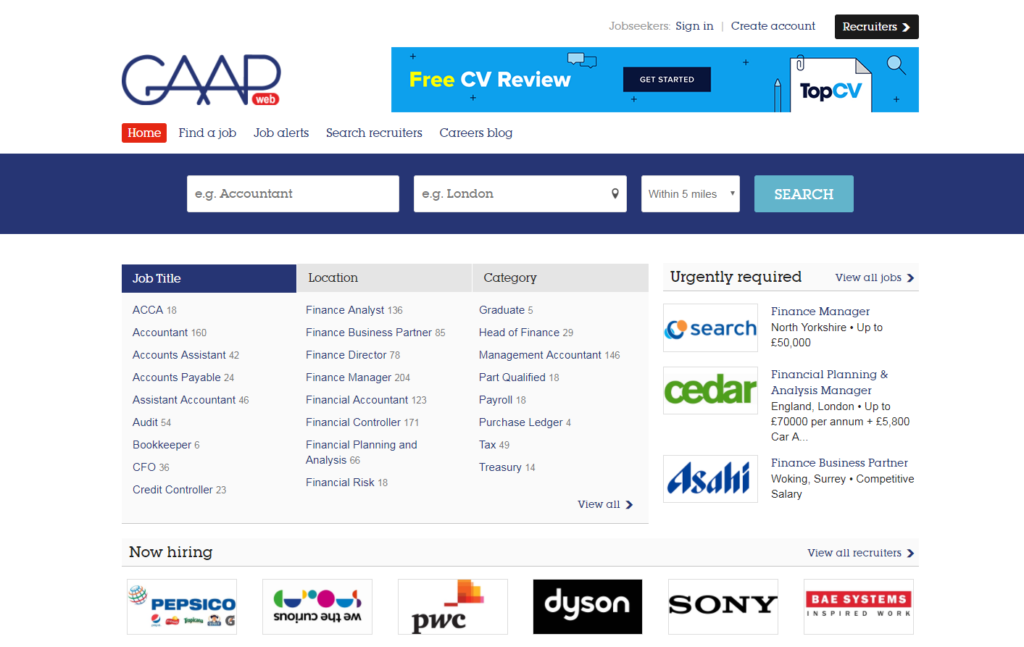 GAAP web is another UK job board that specialises in accounting and finance. The home page is very helpful in that it offers you jobs categorised by job title, location and category, meaning you can browse accounting jobs in specific industries or by position. There are good quality offers on the site that are regularly updated, although it should be noted that most of the offers are posted by recruitment agencies and not the employers directly themselves.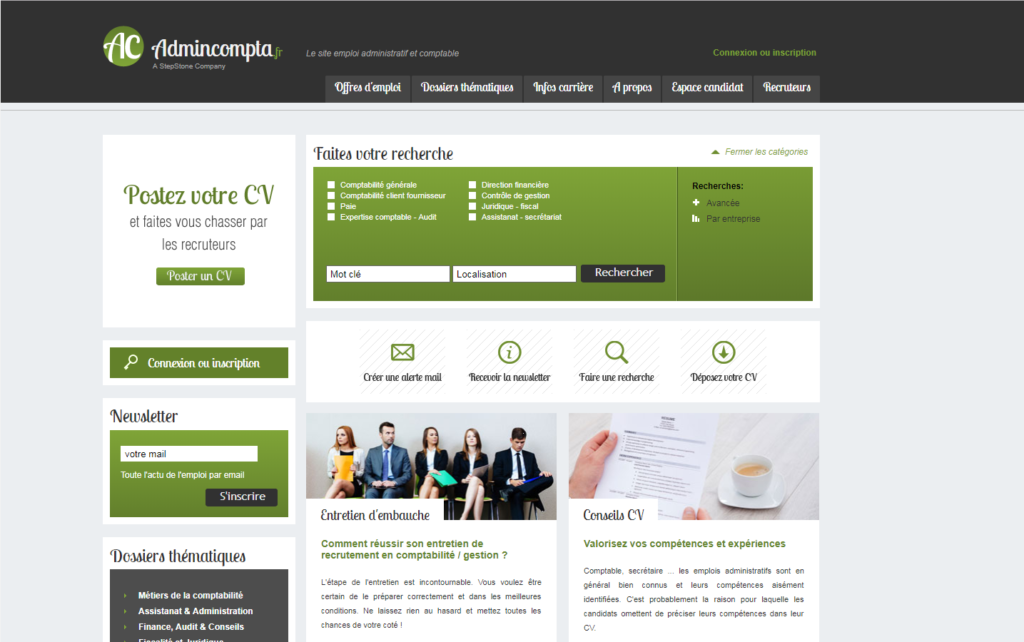 Admin Compta is France's dedicated niche job board for accountants. The site contains lots of information and useful resources beside the posted jobs themselves, such as CV advice and helpful tips on how to succeed in an accounting interview. On the website the adverts don't have to be of a certain length so some are short and not very detailed, which is not great, however this is nonetheless the best job board for recruiting accountants in France.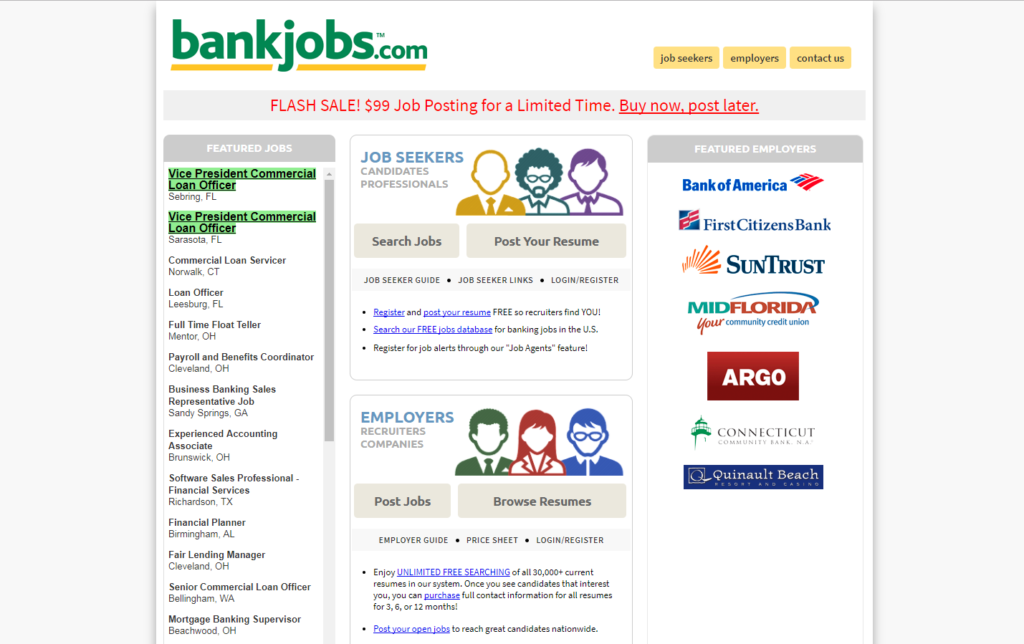 This USA-based niche job board has a fairly simply designed website, but the search engine is functional and user-friendly. Jobs can be featured on the left side on the home page, allowing these jobs to have increased visibility which we would recommend doing if you are considering publishing an advert on this website. The job board also has some significant employers posting adverts such as Bank of America. As a jobseeker, you can freely apply to jobs without needing to create an account. However, as an employer in order to see the resumes listed on the site, you will need to set up one.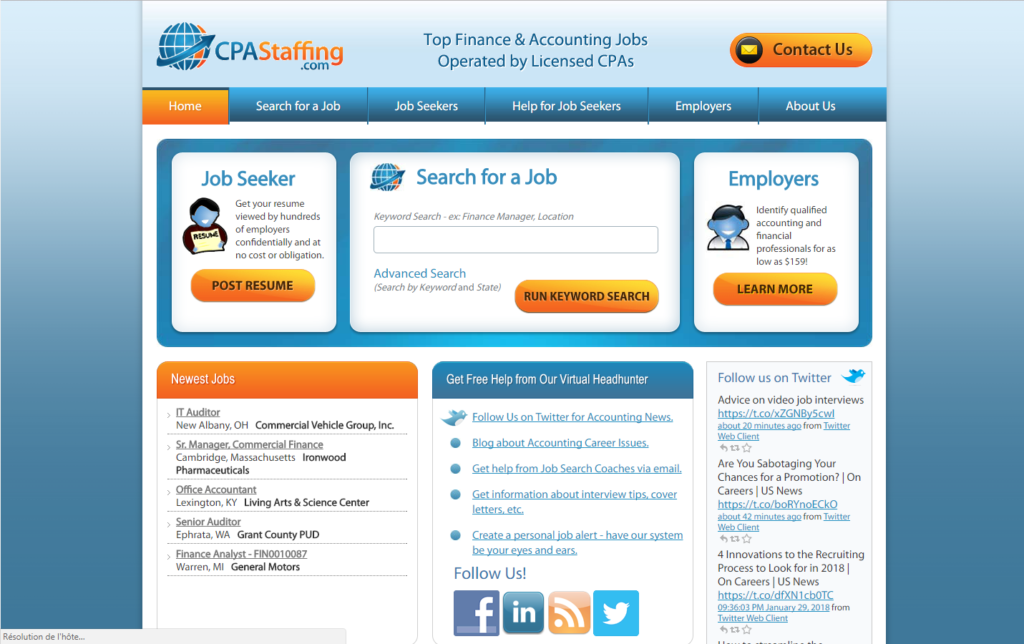 CPAstaffing.com is another niche American job board specialising in top-level finance and accounting jobs. The most recent jobs uploaded on the site are listed under 'Newest Jobs' on the home page, which is fantastic if you are thinking of recruiting on this site as these are the first jobs that jobseekers see. The search function allows you to filter jobs by key word, function, industry and state to narrow down the results. 
Other good job boards in accounting are:
AccountingJobs (Canada)
EkonomiJobb (Sweden)
JobsinFinance (Netherlands)
Jobboard Finder wishes you luck with your recruitment campaign for accountants!
For both employers and job seekers, Jobboard Finder is the first decision-making tool for recruitment campaigns and job searches. By gathering tools and services that recruiters can use to search and compare employment websites from all over the world to find the best job search sites, it really is the best solution for recruitment needs. Today recruiters can also purchase job advertisements for the media they have selected and manage their postings directly from our unique platform. Then they can rate and review the job boards they have used in the past for our community of professionals to see.
Keep up to date with our news articles and receive them directly in your mailbox by subscribing to our newsletter. If there is a particular topic that you would like to see featured on our blog please let us know.