Today on the blog we have an article on why you should choose a career in recruitment. The HR industry not only has multiple personal benefits but it also has a great impact on society. The service recruitment professionals offer is very valuable to organisations as they give advice, find the best talent and enhance their performance. The Jobboard Finder has made a selection of some of the perks of working in recruitment. Read on to find out more!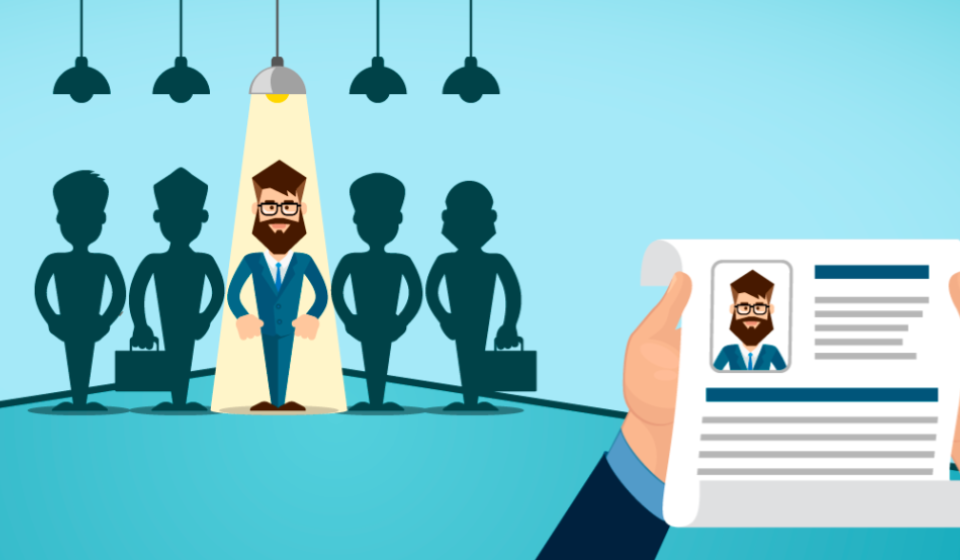 Variety of work
Recruitment offers the possibility of working with a broad range of companies, in various sectors, for different job openings and different types of people (candidates, managers, executive,etc). No two days are the same. One day you might be running interview sessions and filling in administrative documents; and the next day you're giving advice on how to deal with a difficult worker and negotiating pay rises. HR consultants are able to understand how each industry works and know the culture of every company. You become a brand ambassador and in order to sell a job, you must first know the company.
Progression opportunities
Hard workers can easily progress and find their way up the top of the HR and recruitment industry ladder. Performance is very easily assessed and therefore, if you prove to deliver results, you will be rewarded accordingly. Unlike other industries, your age, degree or years of experience are not key players when it comes to obtaining a promotion.
Financial and contractual benefits
HR professionals are very well paid as the service they provide is of high-value to organisations. Salaries vary depending on the sector and city but they are usually composed of a basic salary and a commission. It is great for graduates looking to pay back their student loans as the starting annual salary for trainee consultants is £15,0000 to £20,000. On the other hand, directors can earn up to £95,000 in a year.
The better results you can deliver, the higher your pay will be. In addition, you can earn up to £7000 in commission and bonuses.
Some other benefits HR Agencies offer are: reward schemes for the best perfoming team or consultant, pension contributions, a company car and phone, childcare support, company meals and all-expenses paid trips abroad to exotic places.
Scope for development
Recruitment agencies work with and for people. They understand the value of employees and consequently, invest a lot in their staff. Coaching, business experience, training and mentorship are all provided to ensure their employees adapt sucessfully and are able to use their potential.  It's all about progressing in the industry.
Travel opportunities
Another perk from working in HR, is the opportunity to travel and develop a career abroad.
Many HR Agencies have offices across the globe and if you want to live in a different country permanently, you could ask to relocate. You may have to recruit candidates for global vacancies, interact with different cultures, speak different languages, attend conferences and university campuses.
High level of excitement and impact on society
HR agencies have a great impact and make a difference in society. They not only help candidates by giving expert advice, access to a large network and eventually helping them find a job; they also help companies save time and enhance their performance by recruiting high-value candidates.
The excitement and satisfaction come with helping someone land their dream job and also seeing you've contributed to business success. Finding the best talent could mean the development of valuable and profitable projects.
Social
If you thrive in an atmosphere of meeting and interacting with people, you should consider a career in HR. It allows you to meet extremely interesting and outstanding people on a daily basis. Since it's all about people, you must feel comfortable working in a diverse team. It's essential to be well-spoken and to have great writing commmunication skills, problem-solving skills and social skills such as empathy, discretion and tact.
Challenge
Finally, if you love a good challenge, recruitment is the way to go. The variety of work and satisfaction mentioned above are what make recruitment so interesting and exciting. However, this daily buzz also comes with strings attached. You have to be able to satisfy demands and accomplish what others might not be able to. You must be very organised and efficient.
Furthermore, recruitment is an ever changing field with new business trends, technologies, legislations and tools constantly being introduced. You will have to adapt to these advancements, learn to make the most of them and obtain new skills.
We hope you have found this article "Why choose a career in Recruitment" useful! Please let us know if you'd like us to cover any specific topics on the Jobboard Finder blog.