Attracting new graduates is a fine art. Young, bright, enthusiastic and dynamic graduates usually make good employees. However, if finding a new job for graduates is stressful, it is as challenging for companies to attract the best ex-students. With the end of the academic year close approaching, let us provide you with a list of tips to attract the best and brightest that our education has to offer.
Sponsor societies and sports clubs
In order to attract graduates without having to go on campus, sponsoring societies and sports club can be very efficient. From targeting special actives linked with your field to promoting to improving diversity, sponsoring is a great way to raise awareness of your brand and job openings.
By being in contact with societies or sports clubs, you will create a relationship with the students, you will know their projects and support them. Not only will they be grateful but they will also promote your brand through events and improve your brand image. Moreover, you will be able to meet them in more informal ways. Which is a fantastic way of talking targeted students into applying to a new job opening.
Furthermore, if you are not able to meet students in person, you can ask the club organisors to pass on your contact details to students that fit the kind of profile you are looking for.
In the end, sponsoring sports clubs and societies is a wonderful way of building a confidence-inspiring relationship with a large amount of students and a great way to get noticed. By improving your company's image and by being present in a student environment, they are much more likely to think about your company for their career later on.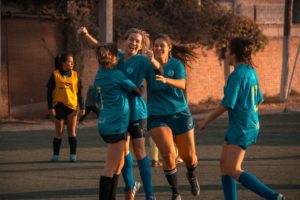 Build a strong relationship with universities
Building strong relations with universities will help you attract top graduates. Indeed, Universities will work like ambassadors between you and students. You can reach out to the head of faculty to see how you can get involved. For example, you can create events within the school, offer equipment or organise a quizz with a prize for the student who gives the best answer. By doing so, you are competing with other recruiters even before students are actively looking for work. You will highlight your infrastructures, facilities, and commitment to training early on.
Offer placements and internships
Another great way of attracting the best graduates is buy offering paid placements and internships when they are still in school. Indeed, if they work for you before even graduating, they can get a glimpse of what working for you could be like later. That is when you can show them why you are their best choice so that  they choose you. In the meantime, you can assess their work ethic and start training them if you want to offer them a position in the future.
Moreover, when students go back to the campus, they can spread the word about their experience. The students who did an internship or a placement, will promote your company to others. In fact, 92% of students are more likely to trust a friend, a roommate or a lecturer than a job advert.
University career portals
Posting on university career portals is a good way to show students and recent graduates that you are a growing company, a reputable recruiter and of course that you believe in the new generation. Moreover, most school career portals are free of charge, and some of them can even send emails to the kind of students you are targeting.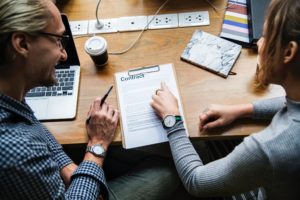 Social Media
Do not forget when recruiting graduates that millennials are very present on social media. A good way to attract them is by creating a profile for your company on different social media (Facebook, LinkedIn, Instagram, texting or even Snapchat) and by publishing content about what you do, about meetings, job openings among other things. You need to share your values and the culture of your company.
Be environmentally friendly and socially active
Graduates are often influenced by Corporate Social Responsibility. In order to attract top candidates, it is important that you show graduates you care. Treat CSR as more than just a box to tick. Be sure to show what you do to support social and environmental issues. Be specific: how can graduates actually get involved? Every little bit helps.
75% of new grads say they would like to have more opportunities to work from home, 45% of them says that a good work-life balance is "very important" to them and 16.8 percent of Millennials evaluate career opportunities by good work-life balance. Therefore attract best graduates you need to make sur that you can reach those expectations. Indeed applicants freshly out of school will be very demanding about flexibility above all else.
In the end
You need to be fast to recruit the best graduates and you need to think about it early on. Being present from day one is a game changer in recruiting. Also, try to remember that it might be a really stressful time for them because they are entering the workforce, so make the job application as easy as possible.